Prabowo's campaign pledge to stop imports sparks debate
News Desk

The Jakarta Post
Jakarta |

Tue, November 6, 2018

| 02:30 pm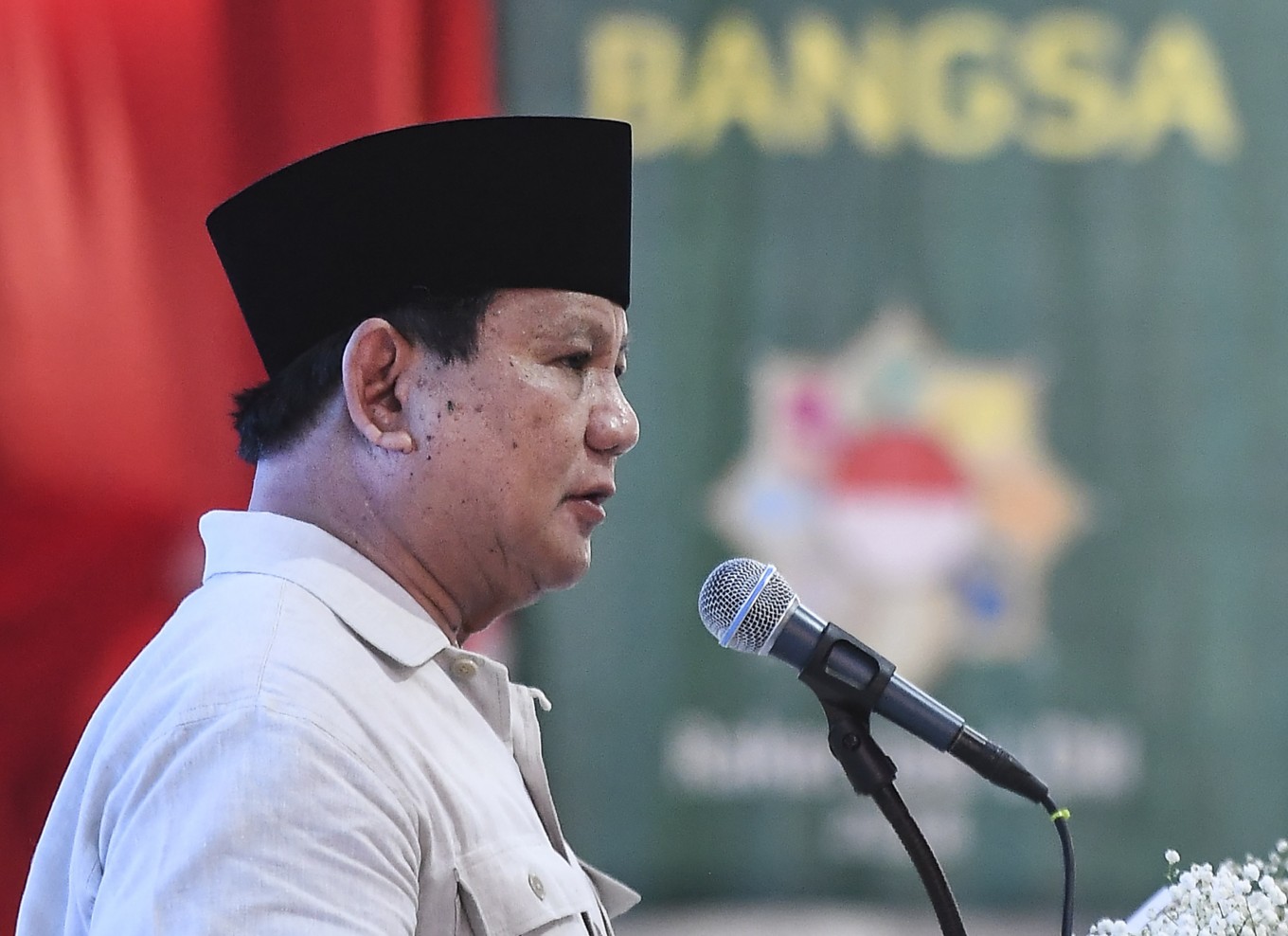 Presidential candidate Prabowo Subianto (Antara/Dhemas Reviyanto)
Presidential candidate Prabowo Subianto's promise to stop the importation of fuel and food if he was elected next year have triggered a debate and criticism, particularly from the camp of incumbent Joko "Jokowi" Widodo.
Addressing a group of ulemas who had gathered on Monday to declare their support for the Gerindra Party chairman, Prabowo said, "I promise here that, if [I am elected as the next president], I will make Indonesia a self-sustaining country in terms of energy and food. We will not import anything," kompas.com reported.
He further noted that, should Indonesia stop importing fuel, the state would not have to send US$30 billion per annum abroad to pay for the energy source.
He said Indonesia had adequate resources to meet public needs.
United Development Party (PPP) chairman Romahurmuziy lambasted Prabowo's campaign promise, saying no country in the world could survive without buying goods from other countries.
He further said that Indonesia needed to import goods to support its industries, so that the country could also export goods.
"[Prabowo's statement] is questionable. It's an outright lie to the people," he said. "I think candidates should only convey realistic, measurable and provable promises," he added, as quoted by kompas.com.
Prabowo's campaign spokesman, Dahnil Anzar Simanjuntak, took to his Twitter account @dahnilanzar to justify Prabowo's contentious statement.
In a series of tweets, Dahnil said Prabowo, if elected, would aim to ensure that the importation process in the country would be free of fraudulent practices, including manipulating statistics to justify imports.
"[Such manipulation] creates a situation of artificial scarcity [to justify imports] at the cost of local farmers," Dahnil said.
He added that Prabowo promised to industrialize local agriculture to achieve food sustainability and to empower local farmers.
Responding to Prabowo's statement, Statistics Indonesia head Suhariyanto said the country should aim for sustainability and prioritize local materials over imported materials.
"The country already has regulations on local materials. We should improve [the implementation]," he said, as quoted by news agency Antara.
According to Suhariyanto, Indonesia booked exports of $46.99 billion in the third quarter, up 8.33 percent from the corresponding period last year and 7.84 percent higher than in the second quarter.
However, the country also booked higher imports, amounting $49.72 billion in the third quarter, or a 10.25 percent increase from the same period last year.
"We saw deficits in July and August but a surplus in August," Suhariyanto said. (vny/swd)
Topics :
Join the discussions