West Papua Liberation Army claims responsibility for mass killing
Arnold Belau 

The Jakarta Post
Jayapura |

Thu, December 6, 2018

| 09:18 am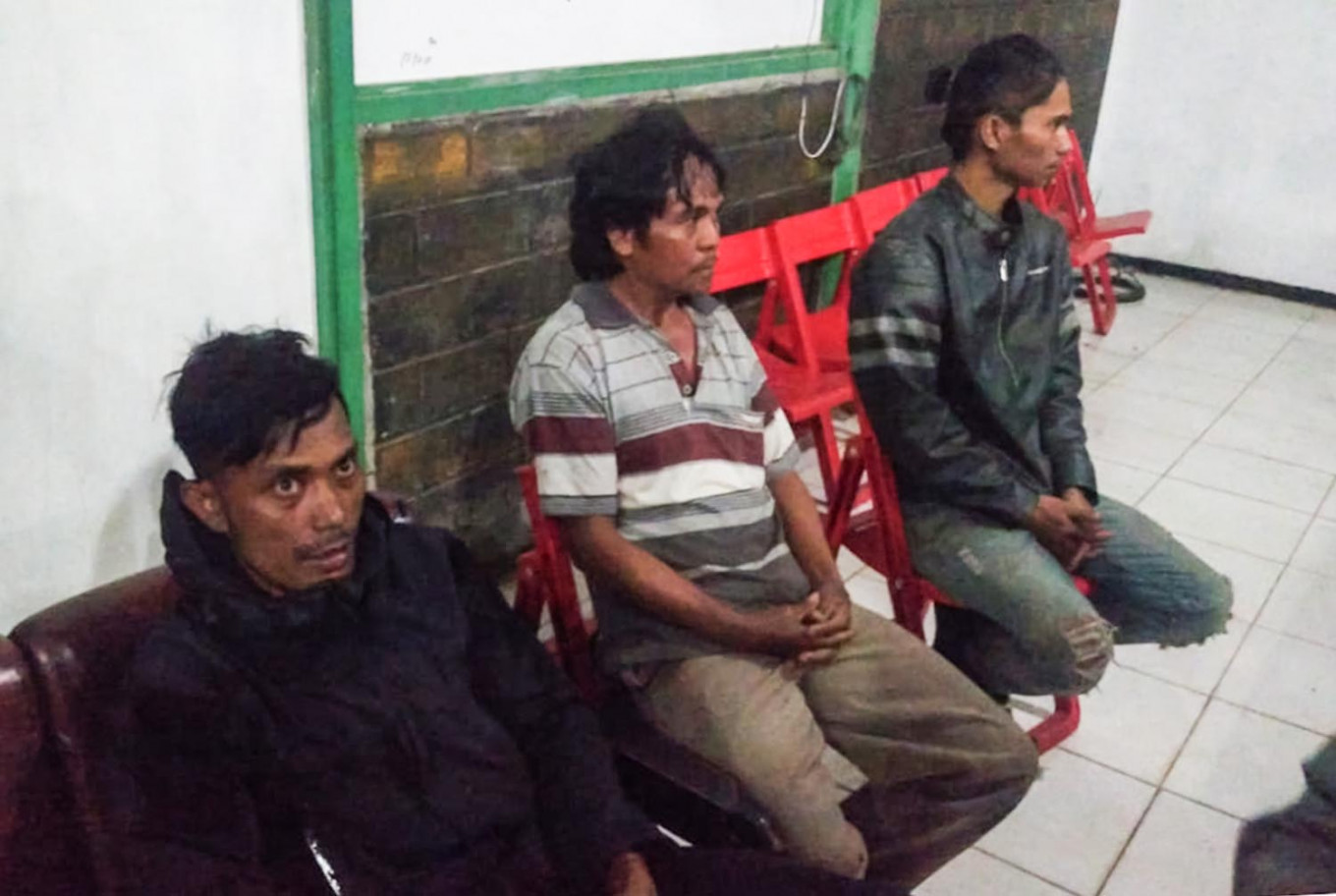 This picture, released by the Indonesian Military on Wednesday, reportedly shows survivors of a mass killing in Nduga, Wamena, Papua, the day before. Indonesian soldiers were hunting down rebels suspected of killing a group of construction workers in the restive province, the military said. (AFP/Indonesian Military)
The West Papua Liberation Army (TPNPB) has claimed responsibility for the attacks that led to the death of 19 PT Istaka Karya construction workers and one Indonesian Military (TNI) soldier in Nduga regency, Papua. However, they claimed the workers were soldiers, not civilians.
"Yes, we conducted the operations in Kali Aworak, Kali Yigi, and at the Mbua TNI post, and we are ready to take responsibility. The attacks were led by Makodap III Ndugama commander Egianus Kogeya and operations commander Pemne Kogeya," the spokesperson, Sebby Sanbom, said in a written statement on Wednesday.
Sebby denied, however, that the workers killed were civilians, claiming that they were members of the Indonesian Army Corps of Engineers.
Sebby said they had observed the workers for three months and were sure they were soldiers from Zipur working as a solid unit. Zipur is short for Zeni Tempur, an army unit specializing in engineering and technical aspects of battle infrastructure.
"Our targets are not wrong, we know which are civilian workers and which are TNI Zipur members, even if they wear plain clothes," he said.
He added that the Papuans had not asked for the trans-Papua road the workers had been assigned to work on.
"Through this attack, we are telling the colonialist country of Indonesia that we are not armed criminals but true fighters for the freedom of the Republic of West Papua," he said. "We did not ask for the trans-Papua road or development. The solution to the problem of Papua is independence and sovereignty as a civilized nation." (kmt)
Join the discussions