No official request to arrest UMNO politician Jamal: Indonesian Police

Batam |

Sat, June 2, 2018

| 04:14 pm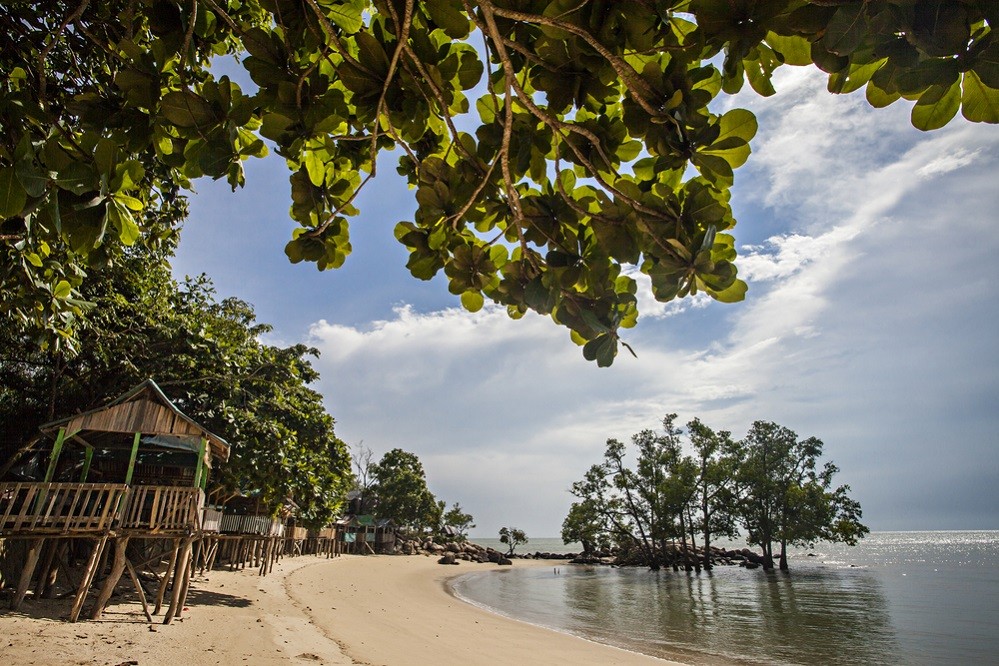 Pelawan Beach in Karimun Island, Tanjung Balai, Riau Islands. Fugitive Malaysian politician Datuk Seri Jamal Yunos is believed to have fled to the island. (Shutterstock/File)
The National Police are still waiting for an official request from their Malaysian counterpart to arrest fugitive politician Datuk Seri Jamal Yunos, who is believed to have fled to Karimun Island in Riau Islands.
Jamal is the leader of Malaysia's Red Shirt right-wing movement and division chief of the United Malays National Organization (UMNO), which lost the election for the first time in May.
He has been charged with several offenses, including creating a public nuisance during a protest against a beer festival last year.
"I heard about Datuk Jamal Yunos […] a few days ago, but we have received no official request to follow up on the [Royal Malaysia Police's] case and arrest him," Karimun Police chief Adj. Sr. Comr. Hengky Pramudya told The Jakarta Post on Friday.
He added that he had ordered intelligence officials to find and monitor Jamal so that local authorities could be ready to act the moment a request is issued.
On Oct. 5, 2017, Jamal smashed several crates of beer outside the Selangor state government office with a sledgehammer in protest against the Better Beer Festival.
Jamal's case is being investigated under Section 143 of the Malaysian Penal Code, which carries a punishment of six months' imprisonment and a fine.
Jamal never answered police's summons for questioning, claiming that his safety was under threat, Royal Malaysia Police inspector general Tan Sri Mohamad Fuzi Harun said as quoted by thestar.com.
Mohamad Fuzi said Jamal had fled Malaysia, reportedly to Karimun.
Hengky, on the other hand, declined to speculate on the route Jamal may have taken, including those frequently used by illegal migrant workers. (gis/ahw)
Topics :
Join the discussions