Five tourist scams you should watch out for in Europe
Intan Tanjung

The Jakarta Post
Jakarta |

Thu, June 9, 2016

| 02:47 pm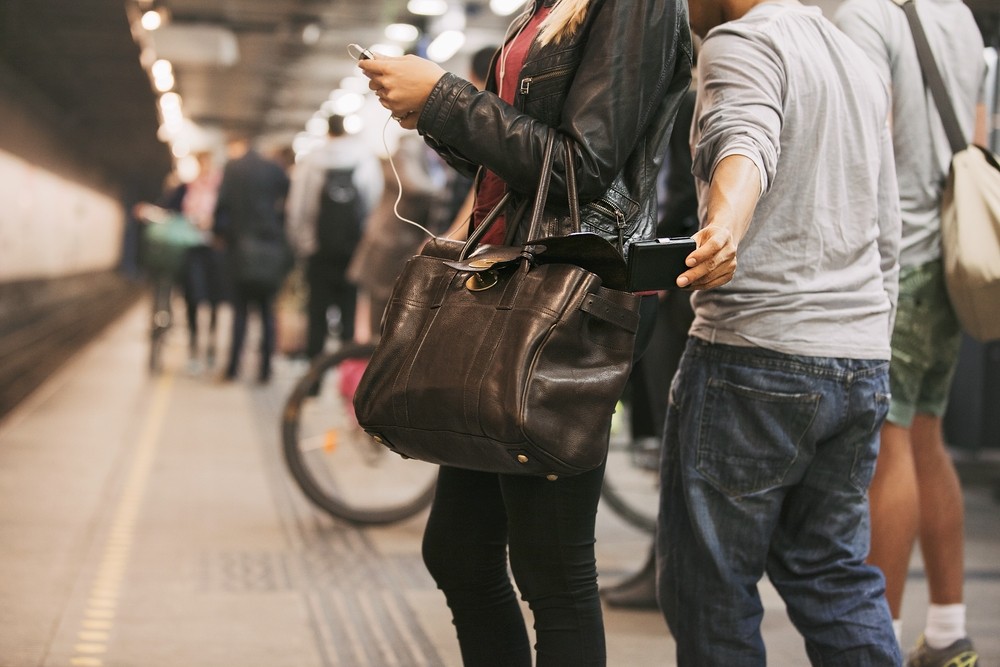 In this mock-up, a thief steals a wallet from a woman's purse while she uses her mobile phone at a subway station. (Shutterstock/-)
Crime occurs everywhere in the world, and there's no reason to fall victim just because you're on holiday - as long as you remain aware of the dangers and keep your wits about you .
For those planning a trip to Europe, here are some typical scams and crimes you should watch out for.
Public transportation pickpocketing
Most Europeans use public transportation to commute, and unfortunately so do the pickpockets. Anyone can be a target, but pickpockets' preferred prey are the weak, the vulnerable and the distracted.
On the Paris metro, some of the pickpockets are children so always be careful of your belongings when you see a group of children approaching you.
Bag and cellphone snatchers
Women carrying a sling bag and those who play with their smartphones should be careful when visiting open public spaces.
Amsterdam, for example, is a haven for bike riders and, sadly, also robbers. They prey on tourists as well as locals, looking to snatch their mobile phones. So next time you're in the city, just put it safely in your bag when you're walking or in crowded public spaces.
(Read also: Seven essential tips for choosing a hostel when backpacking)
Closing stores
Some shops on London's Oxford Street will pretend like they're going to close down and put tempting discounts to clear their stocks. They require you to buy four or more items to get the special discount, and each item may cost around 20 pounds.
Most of them also put on loud music to steal your attention and have a throng standing in front of their stores. When the bargain starts, some of these people will raise an offer, making you feel assured that this is legitimate. If you see such goings-on anywhere in Europe, just leave and don't even feel tempted to part with your cash.
Card-scanning
ATM card-scanning happens in many big cities all across the world, and since you're not aware of the difference between fake and real ATM machines, it's better to avoid taking out money in quiet places.
Before traveling, make an internet bank account and then divide your cash into two accounts. Transfer only the necessary amount of money to your second bank account and only take out cash in ATMs with long queues.
At all costs avoid using your debit card, and only use credit cards that notify you after each transaction.
(Read also: 11 essential tips for women traveling solo)
Identity stealing
Sometimes it's not only valuable items that the thieves in Europe are after for, but also your passports.
If you think you're going to spend the night in a public place, likea bus station or train station, keep your passport and wallet attached to your body.
Con artists
Of course it's tempting when you travel to Rome and someone on the street all of a sudden offers you a Versace product at the price of a high-street fashion brand. Or someone who says to you that she has a Louis Vuitton bag that she's willing to sell for 100 euros because she just lost her luggage.
Whatever these people offer you, just refuse. Most likely they just want to scam you with these cheap ploys and take your euros. (kes)
Topics :
You might also like :
Comments