Mt. Rinjani hiking trails closed until end of March
Panca Nugraha

The Jakarta Post
Mataram, West Nusa Tenggara |

Fri, January 6, 2017

| 03:18 pm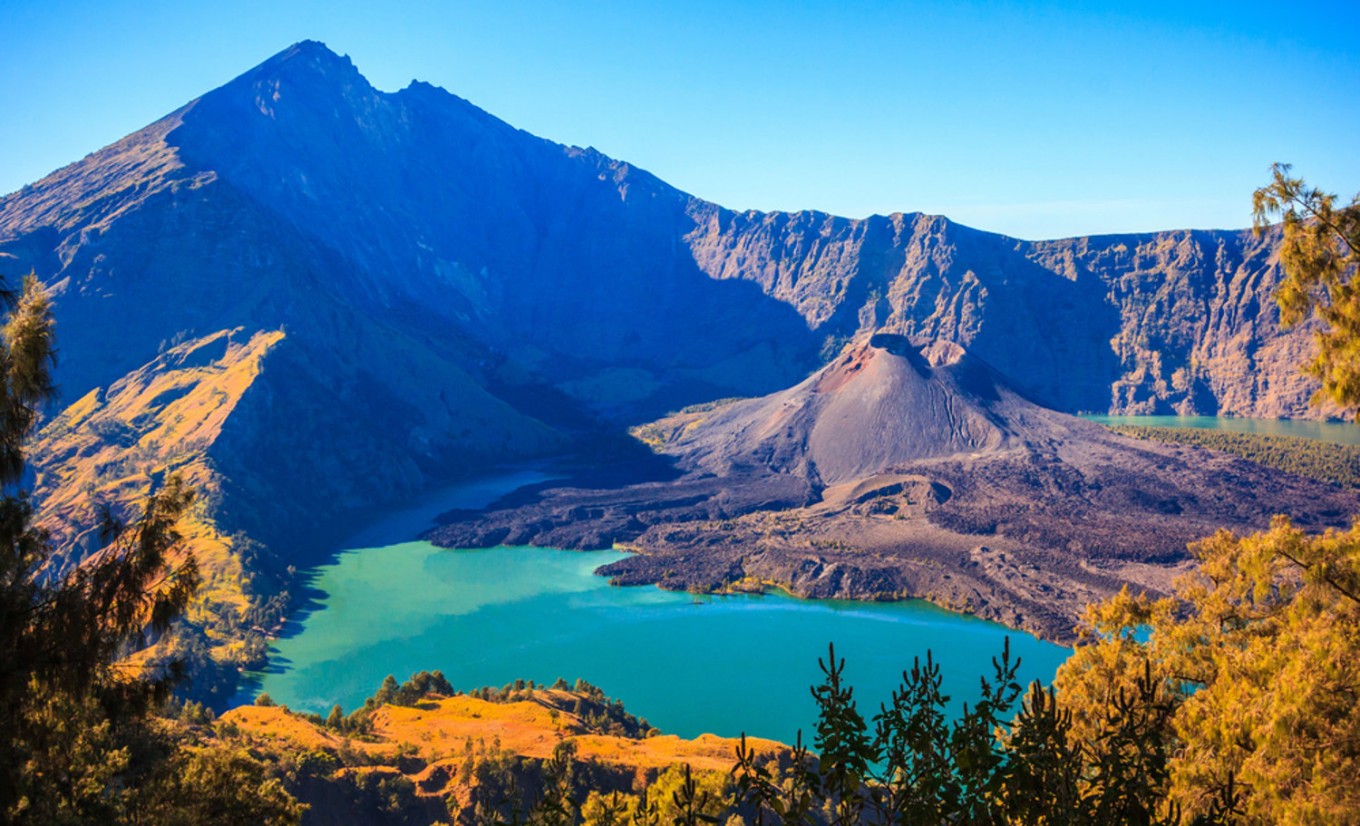 The breathtaking view of Mount Rinjani in West Nusa Tenggara. (Shutterstock/File)
Due to predicted extreme weather between January and March, the hiking trails on Mount Rinjani in Lombok, West Nusa Tenggara, will be officially closed until the end of March.
"We will stop hiking activities in Mt. Rinjani from Jan. 1 until March 31 due to extreme weather, and also to restore the ecosystem at the Mount Rinjani National Park [TNGR]. We will open the park again on April 1," TNGR Agency head Agus Budi Santosa told The Jakarta Post on Friday in Mataram.
Rainfall of between 101mm and 400mm is predicted throughout the three-month period. "The potential of heavy rainfall accompanied by strong wind could endanger visitors' safety," he said.
Warning signs have been placed on the park's two entrances, namely Senaru in North Lombok and Sembalun in East Lombok, as well as strategic locations like the Lombok International Airport and Senggigi tourism area. The announcement has also been spread to all related parties, including hiking tourism agencies and the regional police.
(Read also: Mt. Rinjani cleaner after 1 ton of plastic trash brought down)
During the closure period, the agency is set to conduct restoration along mountain's hiking trail and repairs of bridges, toilets and clean water. "This closure period is very important to restore the park's ecosystem, including its flora and wild fauna," said Agus.
The 3,672-meter mountain is Lombok's tourism icon and has attracted more and more tourists every year. In all, 30,847 foreigners from 112 countries have reportedly climbed Rinjani's peak. "This number is an increase from last year, when the figure was around 27,188 foreigners," Agus said, adding that over 89,000 tourists had climbed the mountain in total throughout 2016; also an increase compared to 2015, when it reached 68,000.
Agus commented that Rinjani was the only national park or mountain in Indonesia with visit figures in which foreign tourists made up more than 40 percent. "In terms of total visits, Bromo is more popular with around 1 million tourists per year. But only about 5 percent of that figure was foreigners."
In addition to the beauty of its mountain top, Rinjani is also home to a crater lake shaped like a crescent moon named Segara Anak and a sub-volcano called Mount Barujari. (kes)
Topics :
You might also like :
Comments