Korean airports see massive drop in traffic from China
Won Ho-jung

The Korea Herald/Asia News Network
|

Tue, April 18, 2017

| 04:07 pm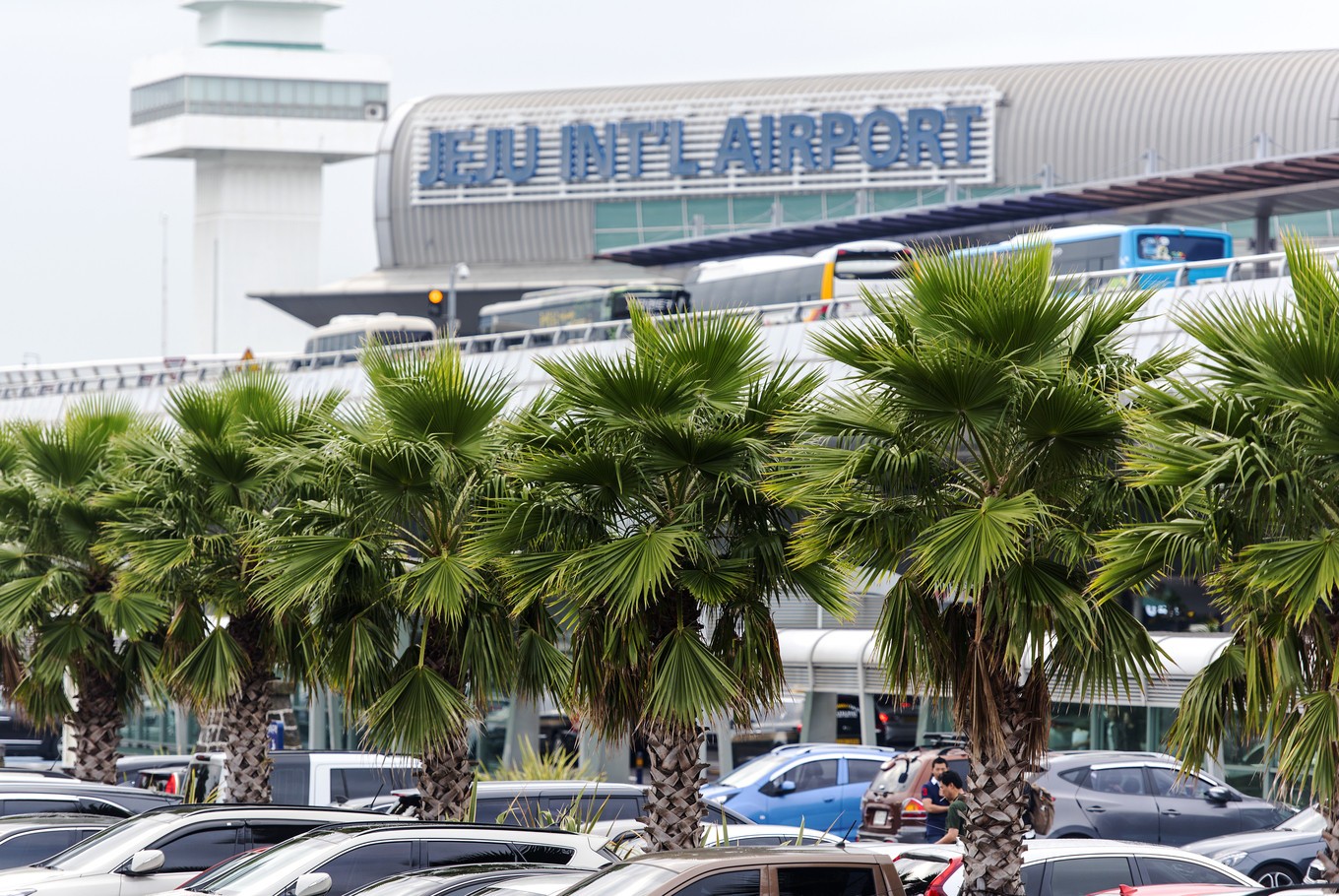 The sharp decrease in passenger numbers is attributed to the implementation of a travel ban to Korea imposed by Beijing over disputes regarding the installment of an American anti-missile system on the Korean Peninsula. (shutterstock.com/Savvapanf Photo/File)
Korean airports have seen an "alarming" drop in air traffic coming from China since mid-March, according to the Korea Airports Corporation on Tuesday.

The decreased numbers have been most visible in places like Jeju International Airport, which serves the tourist-friendly island. In the first quarter of 2017, the airport posted a 24.1 percent drop in international passengers, following a five-year compound annual growth rate of 26.1 percent, according to the airports corporation.

Overall, passengers on Chinese routes serviced at eight international airports in Korea, excluding Incheon Airport, has fallen from 4.41 million passengers last year to 4.17 million passengers in the first quarter.

The sharp decrease in passenger numbers is attributed to the implementation of a travel ban to Korea imposed by Beijing over disputes regarding the installment of an American anti-missile system on the Korean Peninsula.
Read also: Indonesia lures tourists through sales events in China

"Our local airports are facing unprecedented traffic decrease with the Chinese government's ban on travel to Korea and this poses great challenges," said KAC Vice President Park Soon-cheon.

Although Incheon Airport, the major gateway into Korea, has also seen a drop in passengers on its Chinese airlines, the effect has been considerably lighter than KAC's airports because of the diversity of destinations served by Incheon.

In the first quarter of 2017, Incheon Airport saw a 2.9 percent drop in Chinese passengers on-year, but international passengers as a whole rose by 6.8 percent.

"Most of the local airports dedicate a significant amount of their slots to China-bound routes, which makes the impact larger," said a spokesman for KAC. "In order to alleviate this impact, we are hoping to work with the Transport Ministry and other organizations to diversify our international routes in areas like Japan and Southeast Asia."
Topics :
This article appeared on The Korea Herald newspaper website, which is a member of Asia News Network and a media partner of The Jakarta Post
Join the discussions