AirAsia acquires 50 percent shares of travel planning platform Touristly
Asmara Wreksono

The Jakarta Post
Jakarta |

Fri, April 21, 2017

| 01:06 pm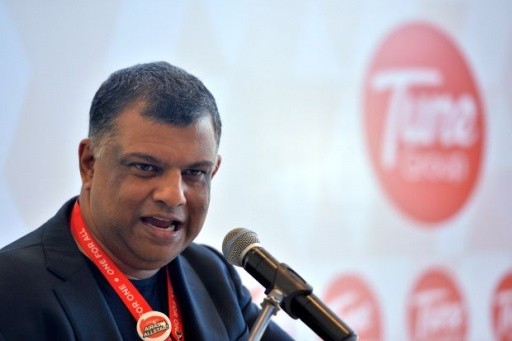 Air Asia Group chief executive Tony Fernandes. (Courtesy/The Star/ANN)
After last year's success in securing funding from Tune Group's startup incubator, Tune Labs, travel planning platform Touirstly is ready for more.
AirAsia Berhad has acquired 50 percent shares of Touristly, injecting assets and signing a loan agreement valued at 11.5 million Malaysian ringgit (US$2.6 million).
AirAsia Group chief executive Tony Fernandes said in an official statement: "We see a huge potential in Touristly, which will perfect AirAsia's existing travel offers. Our customers will be able to choose from thousands of travel options when they purchase flight tickets, and this can bring us a step closer to be the true digital airline."
AirAsia also injected its asset in the form of a digital program from the airline's in-flight magazine, Travel3Sixty, valued at 6,5 million ringgit via AirAsia Investments Ltd. It will also provide Touristly with a convertible loan valued at 5 million ringgit for working capital and development.
"We have been thinking to collaborate with AirAsia since the very beginning. The airline's 15-year experience in the travel industry will help us to understand the Asia Pacific market and quickly adapt to give an added value for our customers," said Touristly CEO Aaron Sarma.
Read also: AirAsia Indonesia to serve new international routes
"Our dream is to help tourists who want to explore the Asia Pacific region to find amazing things, and we're very happy to share our platform with more people."
The digital program includes online branding in Travel3Sixty, touchpoints on airasia.com and other online advertising assets that will enable Touristly to reach AirAsia's 60 million customers annually.
Touristly will be operating under Travel3Sixty's name and gain exclusive offline advertising opportunities that include print advertisements in Air Asia's magazine, and advertising space on cabin storage and seat trays of Air Asia planes.
Tony Fernandes will serve as board member of Touristly post-acquisition.
The agreement will strengthen AirAsia's support services portfolio, with various attractive offers from restaurants, amusement parks, spas, tourist attractions and tour packages in more than 70 destinations served by AirAsia.
Topics :
Join the discussions