Mulur Reservoir in Sukoharjo offers a scenic tourist attraction
Stefanus Ajie

The Jakarta Post
Sukoharjo, Central Java |

Mon, May 1, 2017

| 04:05 pm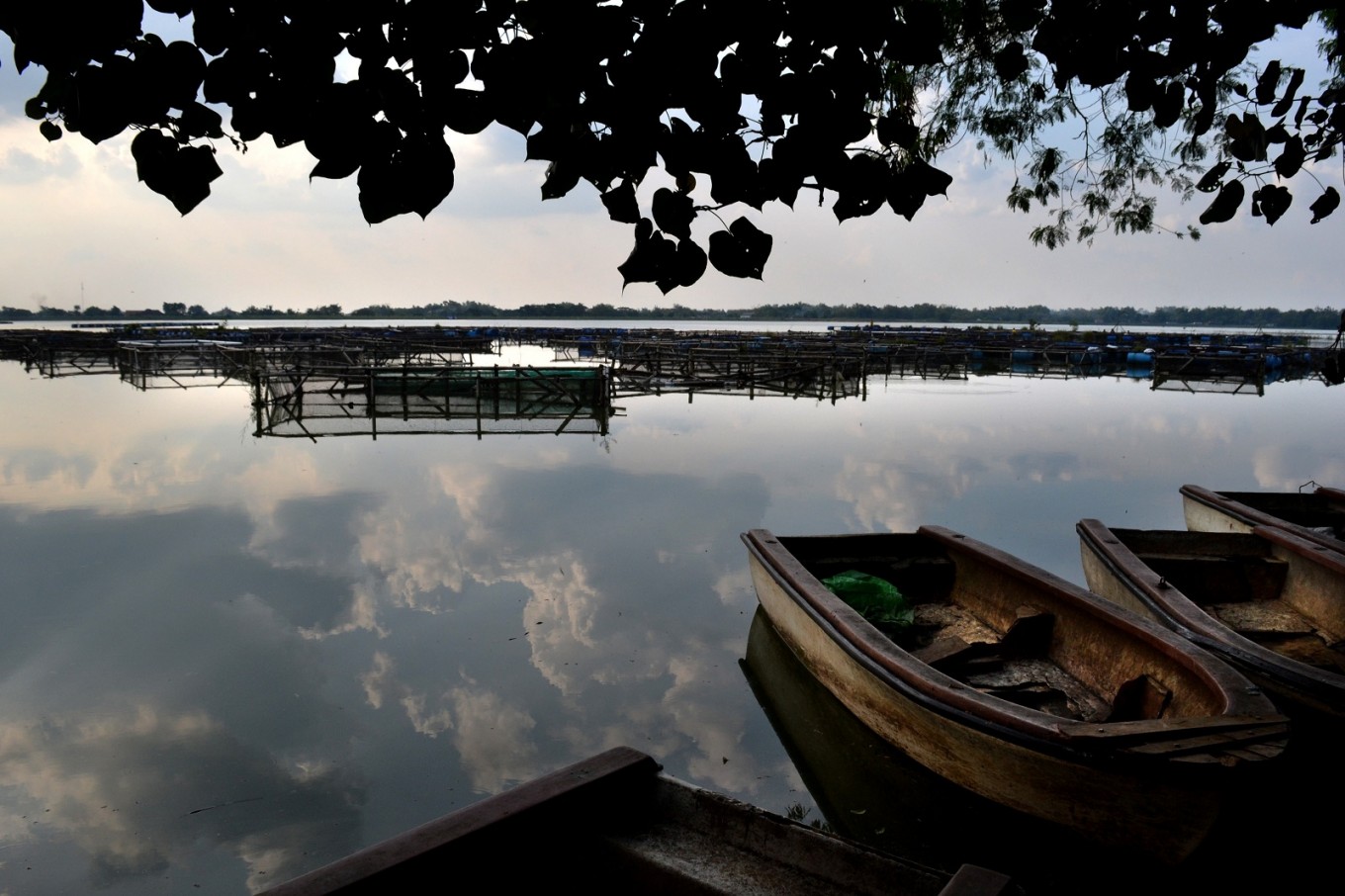 An evening at Mulur Reservoir, Bendosari, Sukoharjo. (JP/Stefanus Ajie)
The Mulur Reservoir may not be as famous as other reservoirs in Central Java, such as Gajah Mungkur and Kedung Ombo, but it still has plenty to offer as a promising tourist destination.
Situated in Mulur village, Sukoharjo, and easily reached from Karanganyar and Surakarta, the reservoir once served as an irrigation source during the Dutch East Indies. Since the 2000s, the reservoir has been gradually rejuvenated. Though not yet equipped with tourist-friendly public facilities, it has already become a popular destination for the people of Sukoharjo and neighboring cities.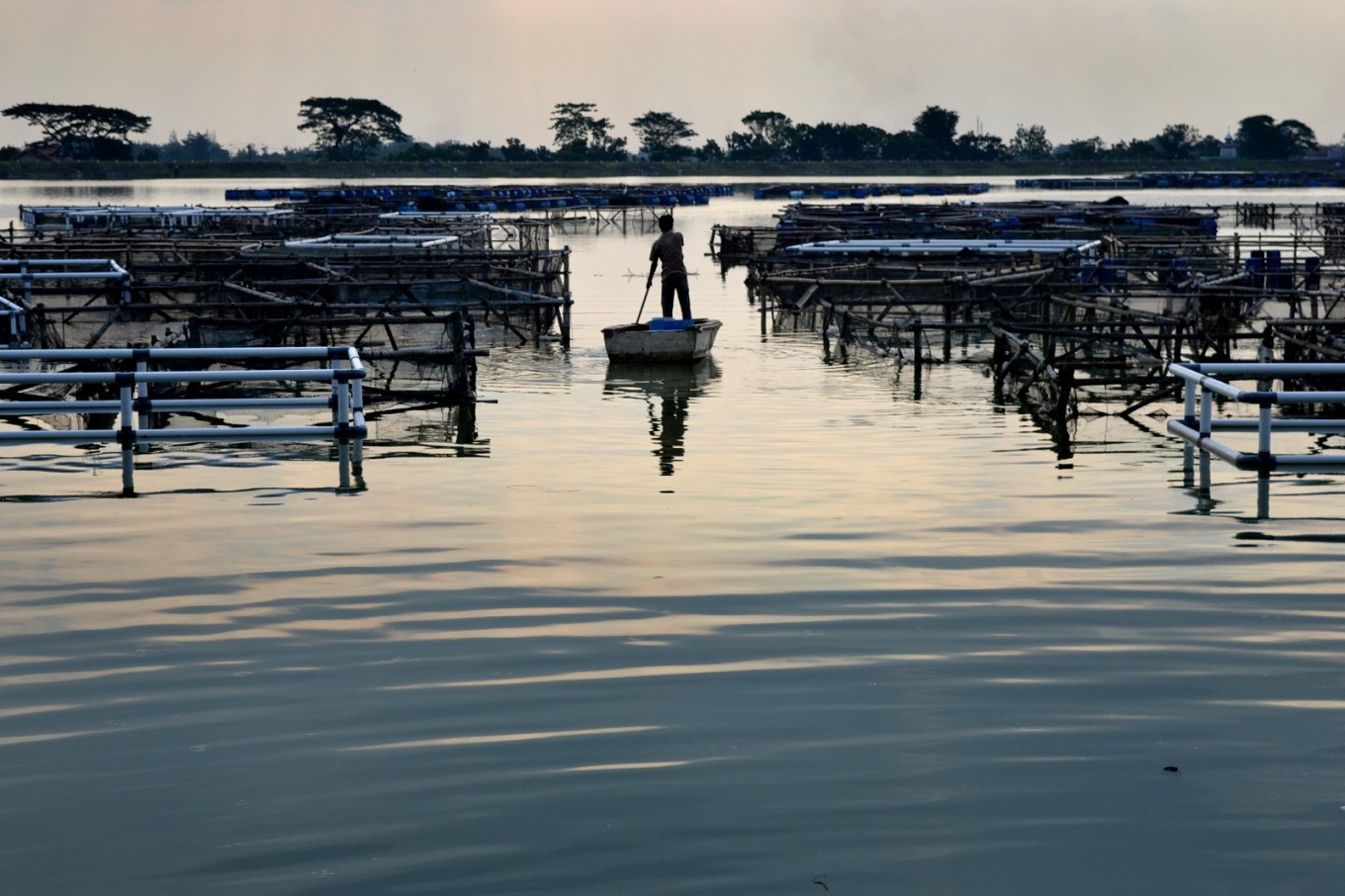 Keramba fill the waters of Mulur Reservoir. (JP/Stefanus Ajie)
Occupying a 120-hectare area, 90-hectares of which is water, the site features lush trees and a field locals use for sport. Visitors can also be found fishing from dawn till dusk every day; some even hop aboard bamboo rafts to fish in the middle of reservoir.
Read also: East Jakarta discusses turning reservoir into tourist destination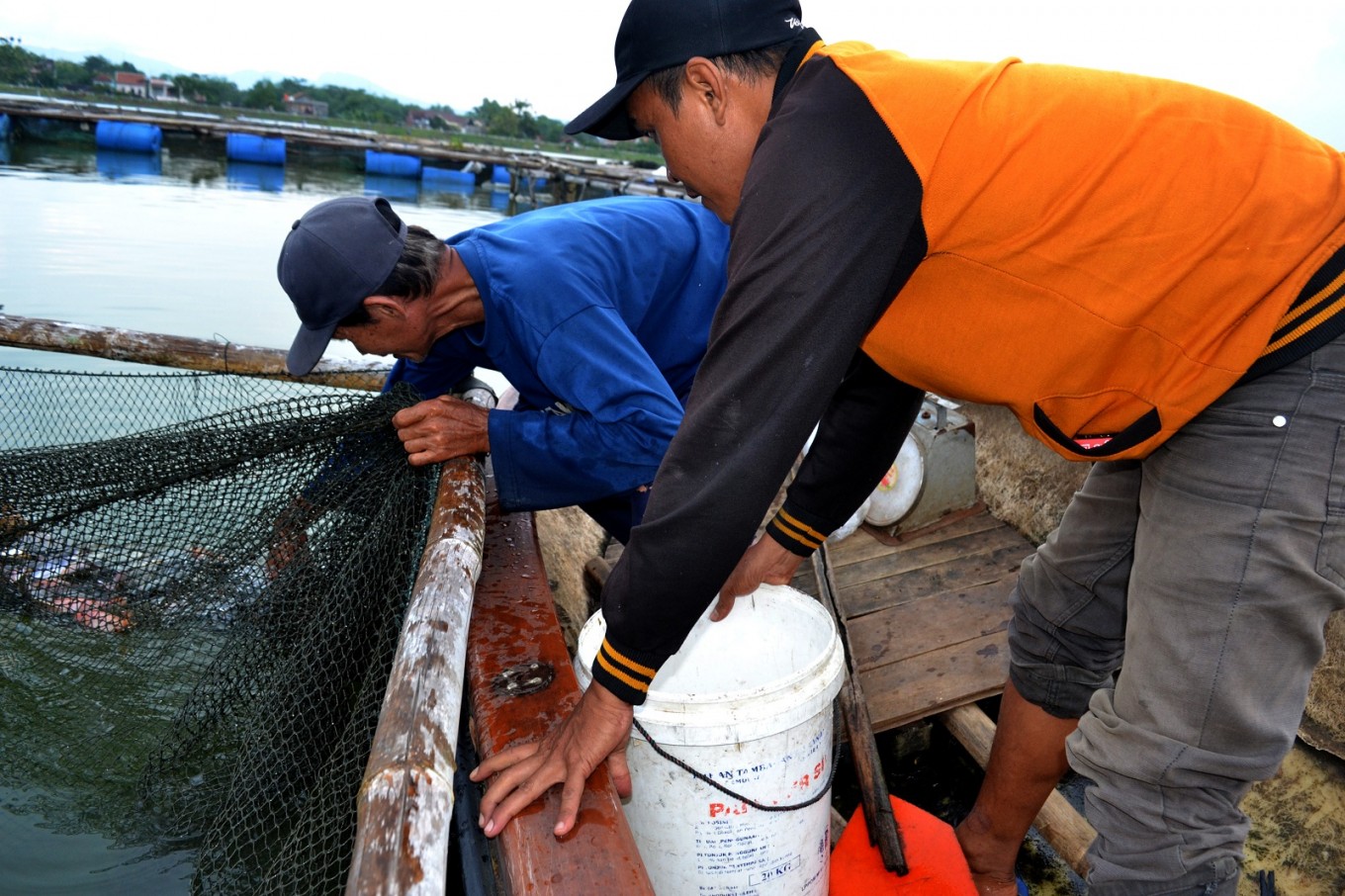 One farmer, Yatim, considers feeding the fish in a keramba a fun activity. (JP/Stefanus Ajie)
The reservoir is also home to many keramba (floating fish farm cages), filled with various fresh-water fish like nila, gabus, toman and patin, which will later be sold to buyers from Sukoharjo and Surakarta for Rp 25,00 (US$1.9) or Rp 35,000 per kilogram.
Sixty-nine-year-old Yatim, who has been working as a keramba farmer for 4 years, said the activity was not only profitable, but also fun. "Every morning and evening I row my small boat to the middle of the reservoir to feed the fish in the keramba, or to repair the net. This is a fun and healthy activity for me." (kes)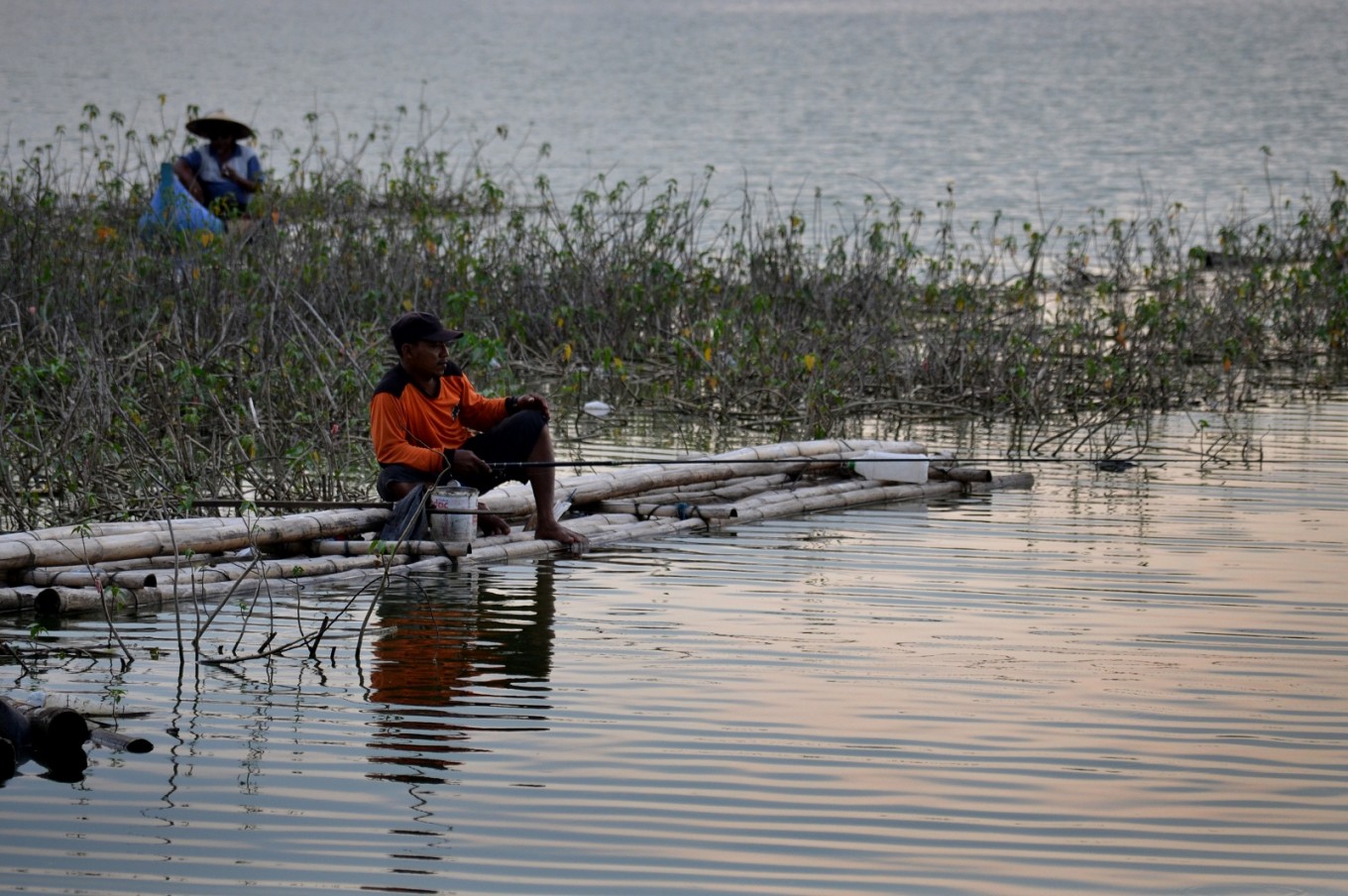 A local resident fishing in Mulur Reservoir.(JP/Stefanus Ajie)
Join the discussions