What you need to know about the Purwakarta hanging hotel
Masajeng Rahmiasri

The Jakarta Post
Jakarta |

Thu, July 13, 2017

| 02:33 pm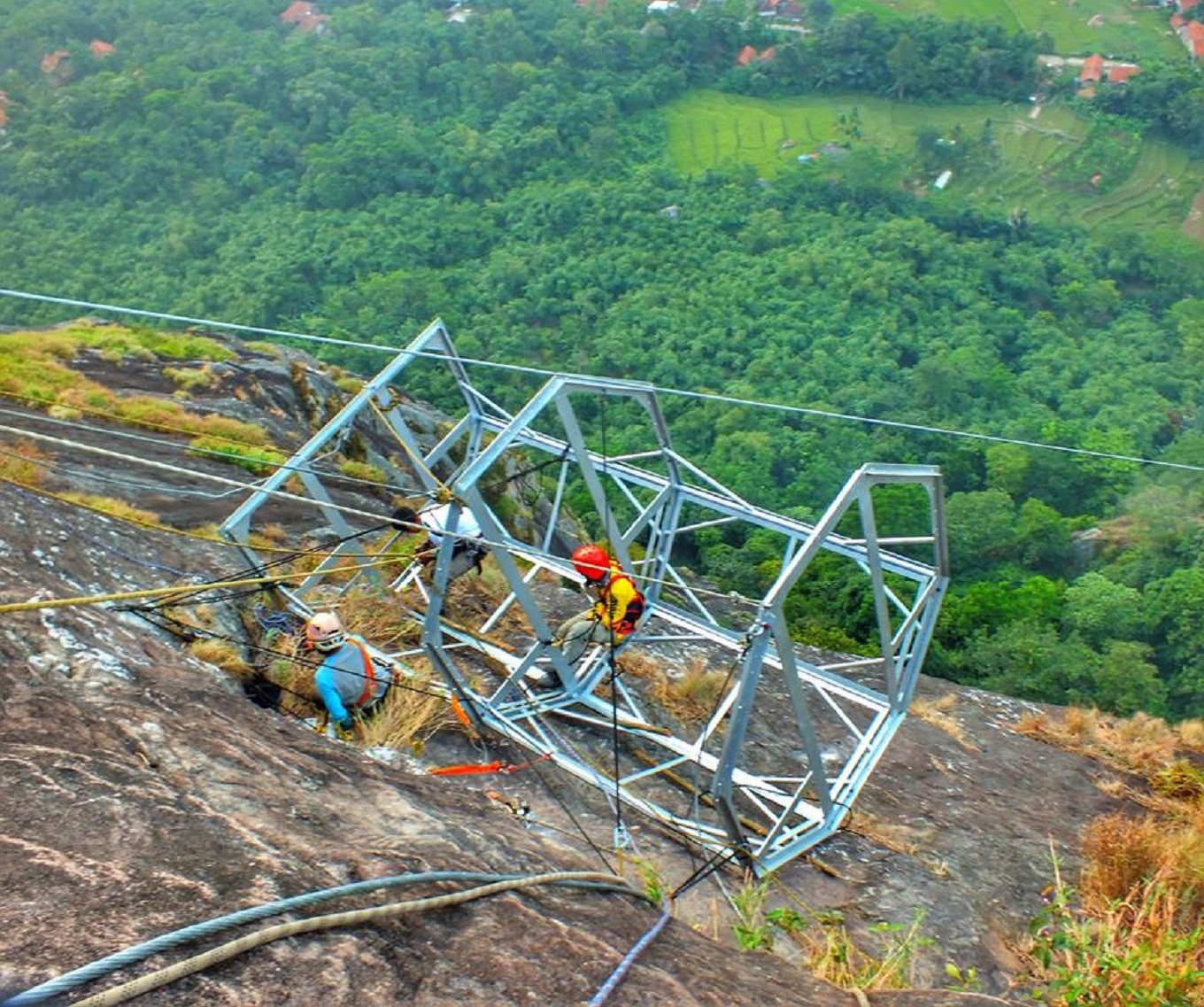 Padjajaran Anyar boasts a bed, toilet, air conditioner, Wi-Fi connectivity and breakfast for its guests. (Facebook.com/badegagnparang/File)
Those curious about the new hanging hotel in Purwakarta's Mount Parang in West Java, which features several sleeping capsules at a height of up to 900 meters above sea level, can see more detailed information on the property compiled by kompas.com:
Read also: What to Know: 2017 Asian additions to UNESCO World Heritage List
What's in a name
The hotel's name, Padjajaran Anyar, was reportedly given by Purwakarta Regent Dedi Mulyadi.
"It means that the Sundanese people in Purwakarta are able to create something as great as this, [which hopefully] can inspire others," Dhanni Daelami, one of the initiators of hotel operator Badega Gunung Parang, told The Jakarta Post.
Dhanni said the property aimed to promote tourism around Mount Parang.
"Mt. Parang is an exotic rocky mountain that wasn't explored much prior to our efforts to develop it in 2013."
Exotic design
In an interview with kompas.com, Dhanni said the hotel would be built with a combination of steel, aluminum and polycarbonate walls. Although the hotel is designed to have a total of 99 rooms, only 11 rooms will be available on its opening day in October. "The rooms will be built gradually along the mountain's exotic routes," he explained.
Dhanni added that the hotel was designed for adventure-seekers who don't necessarily possess outdoor skills. "Everyone above the age of six can visit the hotel."
Read also: Nusa Penida featured in Maltese news publication
Highlighted features
Padjajaran Anyar boasts a bed, toilet, air conditioner, Wi-Fi connectivity and breakfast for its guests.
Dhanni explained that visitors could reach the skylodge by climbing via feratta (iron road) and strolling along the tyrolean bridge to reach their capsule. Meanwhile, they will need to rappel to climb down from the cliff. It is advised to bring a maximum of 10 kg of luggage during visits to Padjajaran Anyar.
The price to pay
The price for a room is said to range between Rp 3.3 million (US$247) to Rp 9.9 million based on the room's height.
Read also: More foreign tourists flocked to North Sulawesi in May
Available online
Online reservations through reservation services and Badega Gunung Parang's own website will be available starting from November.
Nearby attractions
Hotel guests can experience Sundanese arts and cultural activities, ceramic art, farming and enjoy a nearby library about Mt. Parang.
Is it safe?
Dhanni said guests have nothing to worry about.
"The security will be very tight and observed 24/7," he said, adding that there would be CCTVs at each corner of the mountain walls.
Slated to begin operations in October, the hotel operator states it has already received almost 100 bookings from both domestic and foreign tourists. (kes)
Topics :
Join the discussions