Tangerang, Banten to hold 'Pesona Wisata Religi Banten Bersholawat' event
News Desk

The Jakarta Post
Jakarta |

Sat, July 15, 2017

| 03:17 pm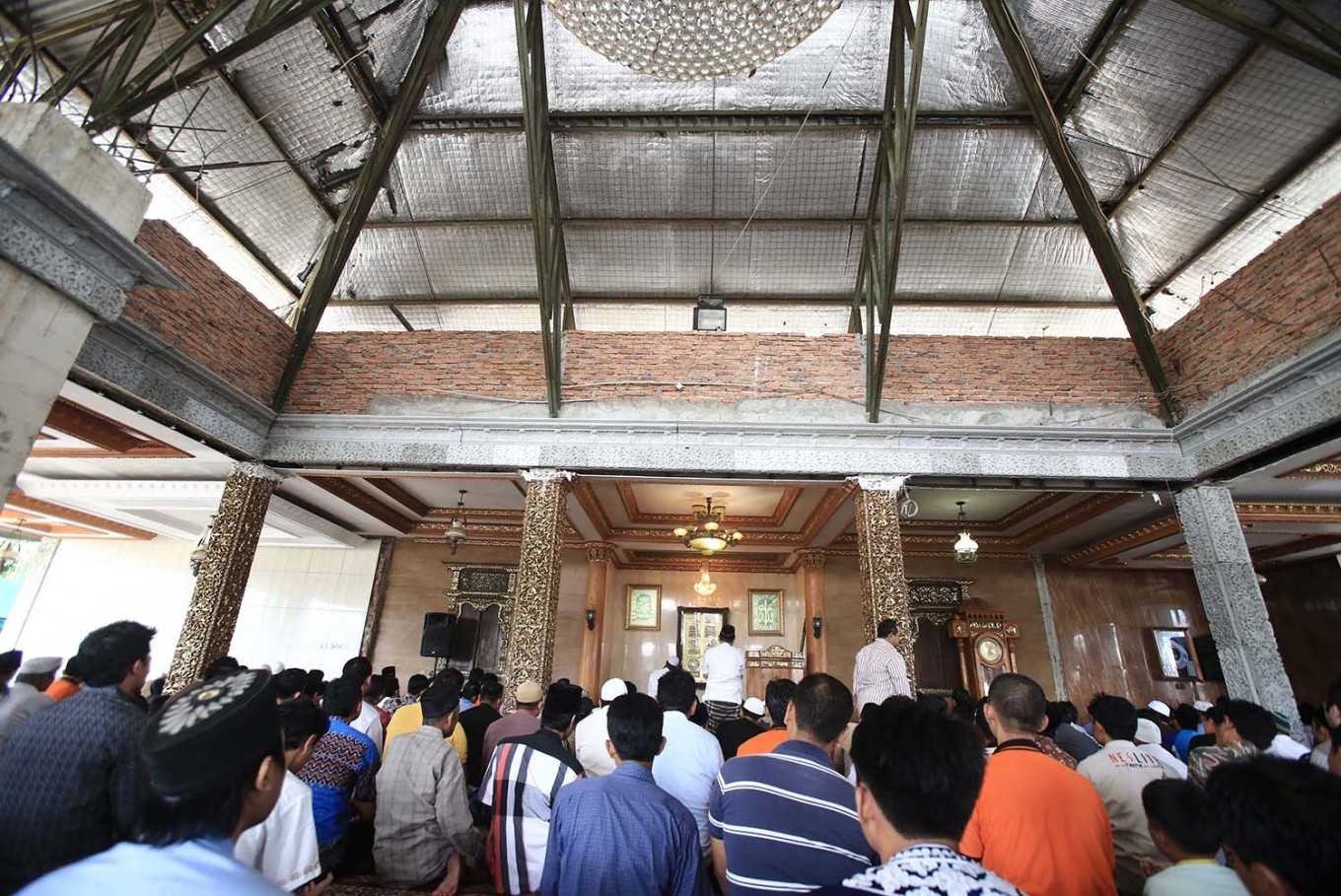 Friday prayers at a mosque in Ciputat area. (JP/Dhoni Setiawan)
Nurul Ilmi Telaga Bestari Mosque in Tangerang will hold Pesona Wisata Religi Banten Bersholawat religious event on July 16.
The event is a partnership effort between tourism ministry and the mosque's prosperity board administrators and has been held routinely in Banten.
Speakers at the event include KH. Jujun Junaedi and KH.Danial Lutfhy M.Sos. The event will also feature activities such as dzikir akbar (mass chants in praise of God), tawassul and manaqib qubro.
"The tourism ministry is giving its support by promoting religious tourism in order to attract the people of Banten as well as visitors from other places such as Jakarta, Lampung, Palembang, West Java, Central Java and East Java. This event will also be known by our brothers and sisters in the Middle East," said the ministry's archipelago tourism marketing development deputy, Esthy Reko Astuti.
Read also: Aceh prepares halal destinations to lure more tourists
This event also aims to promote Wonderful Indonesia in a form of cultural and religious tourism as well as pushing provincial administrations along with other stakeholders to develop religious places so that they have a highly competitive value in the international league.
Tourism minister Arief Yahya said that religious tourism adds the cultural value in the tourism portfolio consisting of culture (60%), nature (35%) and man-made (5%).
"Banten especially is very strategic as a destination for religious tourism because the city is known as kota santri (the city of Islamic boarding school students). It also has plenty of religious historical sites such as Banten Lama Old Mosque and the home to several religious figures namely Sultan Maulana Hasanuddin and Sultan Ageng Tirtayasa," he said. (asw)
Topics :

Join the discussions