Ubud listed among 'world's top 15 cities'
News Desk

The Jakarta Post
Jakarta |

Wed, July 26, 2017

| 04:39 pm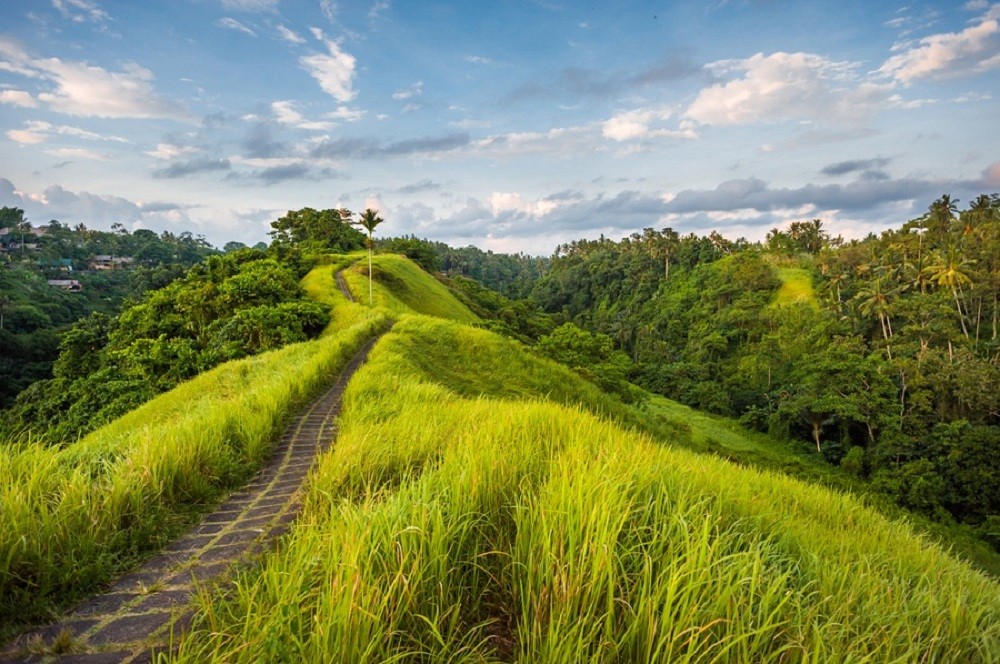 Stone road on the top of the hill in Ubud, Bali. (Shutterstock/-)
American travel publication Travel+Leisure recently made a list of the "World's Top 15 Cities".
"Every year for our World's Best Awards survey, T+L asks readers to weigh in on travel experiences around the globe—to share their opinions on the top cities, islands, cruise ships, spas, airlines and more. Readers rated cities on their sights and landmarks, culture, cuisine, friendliness, shopping and overall value," as quoted from the article.
Taking the 9th spot with the score of 90.13 is Ubud in Bali, right after Cape Town in South Africa that has the score of 90.24. Meanwhile, topping the list is San Miguel de Allende in Mexico that scores 92.12.
Read also: Despite infrastructure issues, Nihi Sumba Island named world's best hotel
In a separate article from Travel+Leisure titled "The Top 10 Cities in Asia", Ubud takes the 4th spot with the same score, coming after Hoi An in Vietnam that takes the 3rd spot with the score of 90.31. The 1st winner is awarded to Chiang Mai, Thailand, with the score of 91.40.
"High up in the interior of the island of Bali, Ubud continues to draw those who favor the arts and reflection—rather than beaches and parties. 'I loved everything about Ubud,' said one reader. 'I was spoiled by the kind and thoughtful people I met everywhere I went,'" the article wrote.
Ubud has arguably become more famous after being shown in the popular movie Eat Pray Love that featured Julia Roberts, where it showcases the beauty of Ubud Monkey Forest. These days however, Ubud is known as the best place for yoga.
Read also: Six glamping sites in Indonesia for adventure seekers
Other attractions that you can visit while going to Ubud include Campuhan Hill, Nyuh Kuning Village, Tegalalang, Ubud Temple, Sarawati Temple and Apung river where you can do rafting.
Just like other Balinese, Ubud residents adopt the traditional philosophy of tri hita karana that epitomizes the balance and harmony between the three sources of life: humans, nature and God.
Below is the list of the World's Top 15 Cities according to Travel+Leisure:
1. San Miguel de Allende, Mexico
2. Charleston, United States
3. Chiang Mai, Thailand
4. Kyoto, Japan
5. Florence, Italy
6. Oaxaca, Mexico
7. Hoi An, Vietnam
8. Cape Town, South Africa
9. Ubud, Indonesia
10. Luang Prabang, Laos
11. Santa Fe, United States
12. Roma, Italy
13. Siem Reap, Cambodia
14. Udaipur, India
15. Barcelona, Spain
Top 10 Cities in Asia according to Travel+Leisure:
1. Chiang Mai, Thailand
2. Kyoto, Japan
3. Hoi An, Vietnam
4. Ubud, Indonesia
5. Luang Prabang, Laos
6. Siem Reap, Cambodia
7. Udaipur, India
8. Bangkok, Thailand
9. Tokyo, Japan
10. Thimphu, Bhutan
Topics :

Join the discussions