Pacu Jalur Festival to enliven Riau Islands
Jakarta |

Sat, August 19, 2017

| 03:09 pm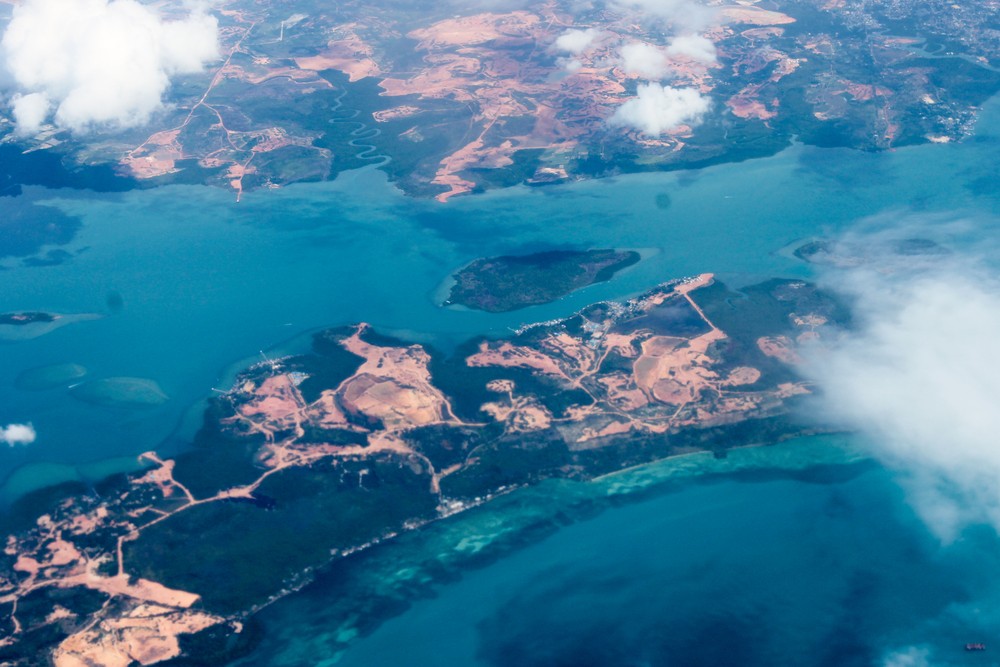 Aerial shot of Riau Islands. (Shutterstock/File)
Riau Islands is set to host a rowing competition called Pacu Jalur Festival from Aug. 23 to 26 at Tepian Narosa Teluk Kuantan, Kuantan regency.
"Pacu Jalur Festival isn't just a competition, it's also a cultural pride of the people of Riau Islands province, especially those who live in Kuantan Singingi. It's a rowing competition on a river using long wooden boats; a combination of sports and art," said Kuantan Singigi Regent H. Mursini.
Prior to the festival, smaller rowing events were held in four districts from July 6 to 29, followed by a traditional mini route held at Tepian Narosa Teluk Kuantan from Aug. 19 to 21.
One boat can accommodate between 50 to 60 rowers who are aged between 15 to 40 years old. Each of them has a role to play in the team, one acts as the commander and another acts as the helmsman. There's also member of the team who is in charge of synchronizing the others' movement.
This competition adopts the knockout system, meaning that losing teams are not allowed to compete again.
The race begins after the sound of a cannon explosion is heard. Such is used because it creates a louder sound than a whistle. (kes)
Topics :

Join the discussions