Independence Day carnival to enliven Bandung on Aug. 26
Jakarta |

Wed, August 23, 2017

| 03:03 pm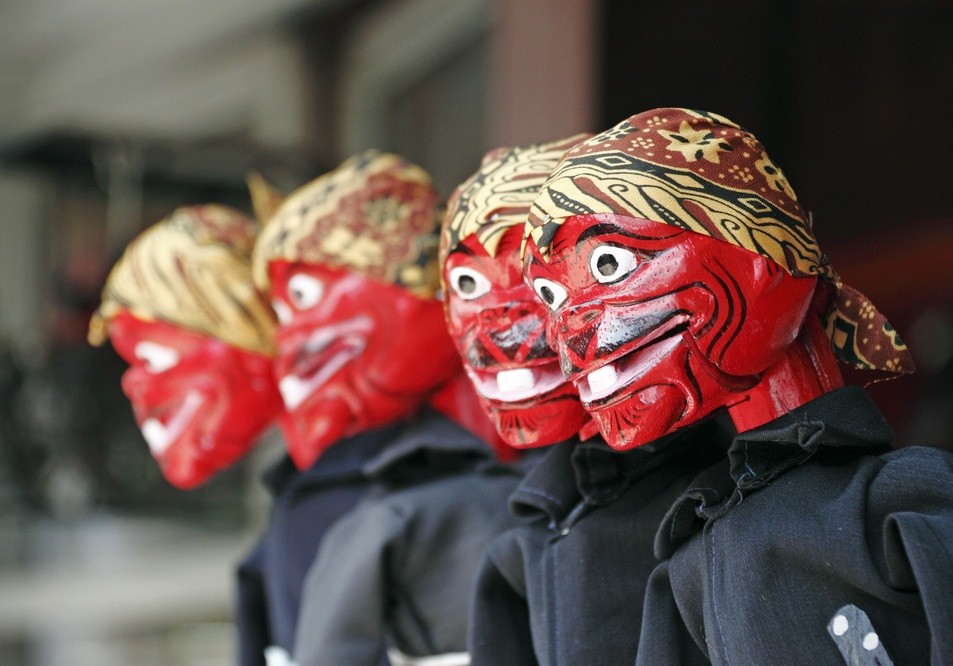 Red-faced traditional heritage Sundanese puppet of Panakawan called Cepot from Bandung, West Java. (Shutterstock/File)
Bandung in West Java is set to host Parahyangan Charm Independence Carnival 2017 on Aug. 26 that will highlight the diverse culture of Indonesia.
Themed Nyalakan Api Semangat Kerja Bersama (Light up the Spirit of Collaboration), the event is said to feature three carnival curators, namely Aat Suratin, Dynan Fariz and Heru Mataya.
Aat, who leads the curator team, said that this carnival will highlight the spirit of gotong royong (mutual cooperation) by involving other famous Indonesian carnivals, such as Jember Fashion Carnival, Solo Batik Carnival and Tomohon International Flower Festival.
"We are also going to showcase several traditional communities from West Java; so far 20 groups [have confirmed their participation]," said Aat.
Read also: Nyai Roro Kidul: Between fact and myth
Other performers at the carnival include rebana group from Pondok Pesantren Nurul Iman, Karaton Kapangeranan Gebang Kinatar Cigugur Kuningan, Kuda Renggong Sumedang, Gotong Garuda Art, Reog Ponorogo, Sisingaan art from Subang and representatives from 12 Indonesian provinces.
Bandung-based Youth and cultural communities are also invited to take part in the event, such as Sepeda Baheula Bandung Community, Historia Van Bandung Community, Jack Obin Engrang Players, Mojang Lenjang dan Jajaka Gandang Parahyangan, KONI Bandung Roller Skates Athletes and Bandung Cosplay Community.
The carnival will kick off at 8 a.m., passing through 2.2-kilometer route from Simpang Lima to Savoy Homann Hotel and Merdeka Building and ends at Bandung Square.
Presidential Chief of Staff Teten Masduki has confirmed that President Joko "Jokowi" Widodo will be attending the carnival.
Continuing his traditional clothing dress code policy, Jokowi is said to wear a Sundanese traditional outfit. "The outfit is currently being designed by experts in West Java," said Teten.
Jokowi is scheduled to take part in the parade, touring the town in a specially decorated vehicle. (kes)
Topics :

Join the discussions