Artists work on President's official vehicle for Independence Day celebration
Jakarta |

Sat, August 26, 2017

| 11:08 am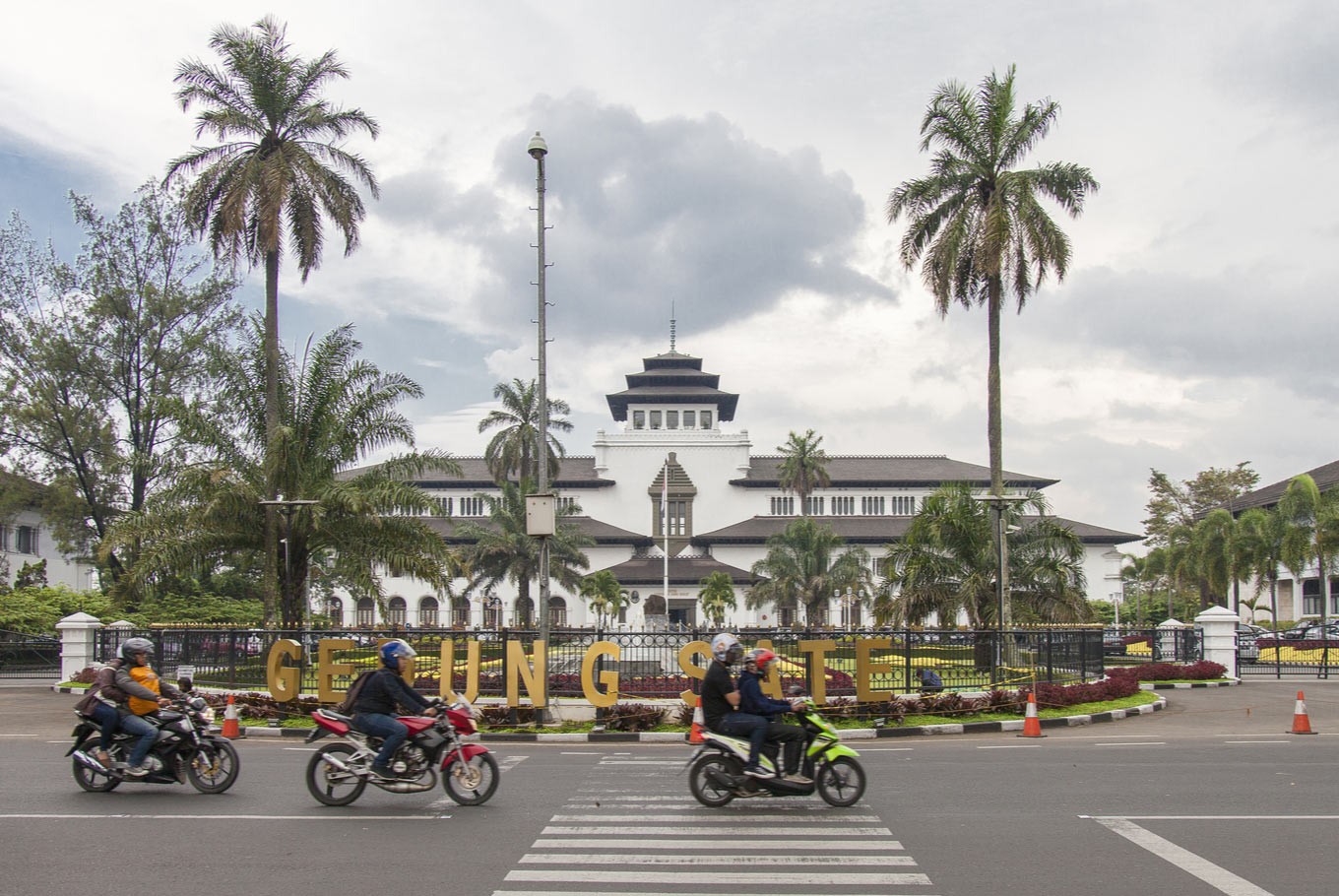 Gedung Sate, an iconic landmark in Bandung. (Shutterstock.com/Jay Nong)
Tisna Sanjaya, a cultural observer and lecturer at the Bandung Institute of Technology (ITB) together with other observers namely Aat Suratin, Joko Kurnain and several other humanists were given an assignment to design the vehicle that will be used by President Joko Widodo at the Parahyangan Charm Independence Carnival 2017 that is being held on August 26 in Bandung.
Tisna with his coworkers came up with an idea of a vehicle that symbolizes a hardworking leader who wants to bring prosperity to his people.
The head of the truck is decorated with the head of Garuda and the tail has a pile of seeng, a traditional Sundanese cooking tool that is being piled together to create the shape of a tumpeng (a cone-shaped serving of yellow rice accompanied by assorted side dishes).
"There are around 99 seeng made by crafters from Tasikmalaya that are being piled together to create a tumpeng shape. Each of this seeng is filled with water taken from 99 water springs in West Java. The number 99 is an ode to Asmaul Husna (the 99 names of God), to remind us to the higher being," explained Tisna.
The water itself symbolizes spirituality among the people of West Java, as the source of life, water can be used for wudhu (ablutions), cleaning up, to drink and many more.
To symbolize prosperity, aseupan (cone-shaped container for steaming rice or other dishes that is made of bamboo) is inserted inside the seeng and then filled with crops such as grain, yam, cassava, taro and others.
To complete the overall look there will be a poem placed in front of the vehicle that talks about spirit and optimism.
"The poem is currently being written, kang Aat and friends are the ones writing it. The message is: With high spirit and optimism, we are more faithful to the owner of nature," Tisna added.
For the design, Tisna is inspired by the carnival's theme, which is Nyalakan Api Semangat Kerja Bersama (Light up the Spirit of Collaboration).
"If you see it from the front, it looks like the vehicle is carrying crops with Jokowi as the leader who is bringing the crops for his people," Tisna said.
The carnival also invited 2,500 people from 34 provinces and communities to take part in this event where they are seen wearing traditional garbs from different parts of the archipelago. (asw)
Topics :

Join the discussions