Cirebon to host week-long festival of palaces this month
Jakarta |

Thu, September 14, 2017

| 03:04 pm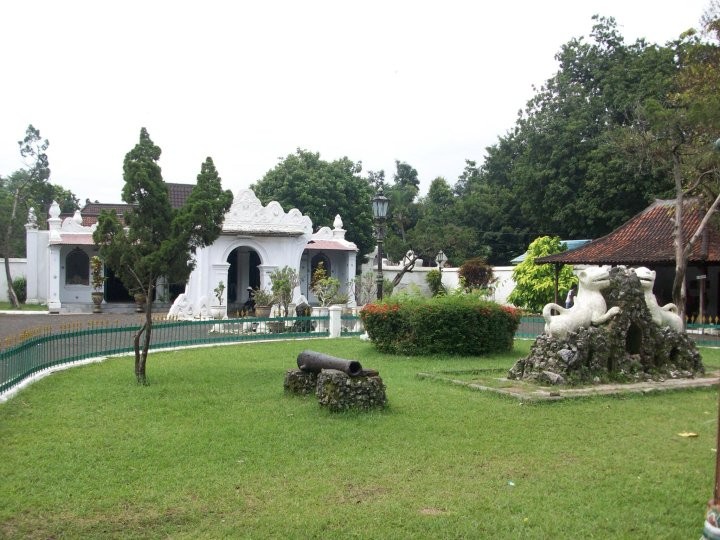 The front of Kasepuhan Palace in Cirebon, West Java. (kasepuhan.com/File)
A festival of Kraton Nusantara (Palaces of Archipelago) is set to be held for the 11th time in Cirebon, West Java, from Sept. 15 to 20.
A total of 50 kraton from across the country and 100 observers from 150 kraton are set to participate in the event that will be hosted by Kraton Kasepuhan.
Tourism Ministry's archipelago tourism marketing development deputy, Esthy Reko Astuti, said this is the second time for Cirebon to host the event. Previously the festival was held in the city in 1997 and officiated by Try Sutrisno, the vice president at the time.
"The festival originates from Kraton Festival that was held for Javanese royal palaces in Surakarta in 1992. The activity was then developed to the Archipelago Kraton Festival, which was first held in 1995 in Yogyakarta and joined by 20 palaces," said Esthy, adding that the event aims to introduce traditional customs and cultures of kraton as well as preserving them.
Read also: Bawah Island of Anambas Islands nominated for most popular diving spot
The event is scheduled to feature activities such as Kirab Agung Prajurit Keraton (Kraton Guards Parade), kraton art performances, kraton traditional ceremony, kraton fashion show, kraton heirlooms exhibition and meeting of royal sultans and kings.
"It will also host an inauguration of Pusaka Keraton Kasepuhan Museum with President Joko Widodo is expected to officiate the ceremony. The event's locations are spread across the city such as Sunyaragi Cave, Kraton Kasepuhan, Kraton Kanoman and several hotels in Cirebon," said the ministry's head of cultural promotion, Wawan Gunawan.
Visitors of the festival can opt to join a tour around the city that is famous for its Trusmi batik and local dishes such as nasi jamblang (rice wrapped in teak leaves), empal gentong (curry-like beef soup usually served with steamed rice) and tahu gejrot (fried tofu in sweet spicy sauce).
Traveling to Cirebon is quite easy via Cipali toll road from Jakarta. Visitors can also hop on a train from the capital city, Yogyakarta or Semarang as there are at least 200 train trips that pass Cirebon. (kes)

Join the discussions