Interesting places to visit in Banyuwangi
News Desk

The Jakarta Post
Jakarta |

Mon, January 1, 2018

| 07:09 am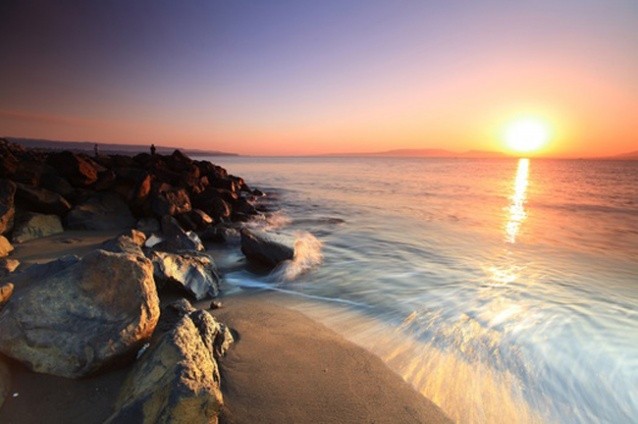 Boom Beach in Banyuwangi, East Java. (Banyuwangi Beach Jazz Festival/-)
Banyuwangi in East Java has religious and historical attractions that should not be missed by travelers. However, if you only have a limited time to explore the area, these are the places that you may want to stop by, as reported by kompas.com:
Pendopo Sabha Swagata Blambangan
Located in the center of the city, Pendopo (Javanese gazebo) Sabha Swagata Blambangan is actually the official residence of Banyuwangi Regent Abdullah Azwar Anas, and it was built hundreds of years ago. Although it is open to the public, there are rules that must be obeyed, such as asking for an entry permit from the officers in front of the residence, wearing appropriate clothes when visiting and filling in a guest book. The officers will lend a batik wrap for tourists who are wearing shorts.
Visitors will be guided by Public Order Agency (Satpol PP) officers around the residence. There is a large pendopo in the front yard and an open space in the backyard where the regent usually welcomes his guests. The place also has "Teletubbies Hill" or a small hill for the guests to enjoy. If you are lucky, you could meet the regent here.
Masjid Agung Baiturahman
Masjid Agung (Great Mosque) Baiturahman is located beside Pendopo Sabha Swagata Blambangan. It is the oldest and largest mosque in Banyuwangi and can accommodate 5,000 people. It was built during the time of Banyuwangi's first regent, Mas Alit, in 1772.
Every corner of the great mosque is filled with calligraphy and Banyuwangi's unique motif, Gajah Uling. There are 11 domes at this mosque and the main dome can be shifted, enabling visitors to see the sky from inside the mosque. Furthermore, there is also a giant Quran that is always used for tadarus (in-depth Quranic study) every Ramadhan. Taman Sritanjung (Sritanjung Park) is available for visitors to sit and buy food.
Read also: Ten must-visit places in Banyuwangi
Kali Lo
Kali Lo, or Loh Kanti, is the name of a river that splits the city of Banyuwangi. It is situated behind the Masjid Agung Baiturahman. There is a selfie spot with the background of colorful buildings on the edge of the river. The local government has also built a small bridge for visitors to cross the river.
Kelenteng Ho Tong Bio
Kelenteng (Chinese temple) Ho Tong Bio is located on Jl. Ikan Gurami in the middle of a village in Karangrejo subdistrict. It is the oldest prayer place for Confucian believers in East Java and Bali as it was built in 1784. Although the temple was burned down in 2014, it had been renovated.
Boom Beach
Located in Mandar village, Boom Beach is a good spot to enjoy the sunrise as it directly faces the Bali Strait. This area is also used as a marina for the largest yacht in Indonesia. People can drive their own vehicles to enter the beach.
Cacalan Beach
Cacalan Beach sits to the north of Banyuwangi, in Klatak subdistrict. The beach, which is known for its black sand, is relatively easy to reach. Visitors can enjoy some of the attractions here, from horse-riding to sampling some local delicacies. (wir/asw)
Topics :
Join the discussions