Eight destinations to explore in Indonesia in 2018
News Desk

The Jakarta Post
Jakarta |

Mon, January 29, 2018

| 05:00 am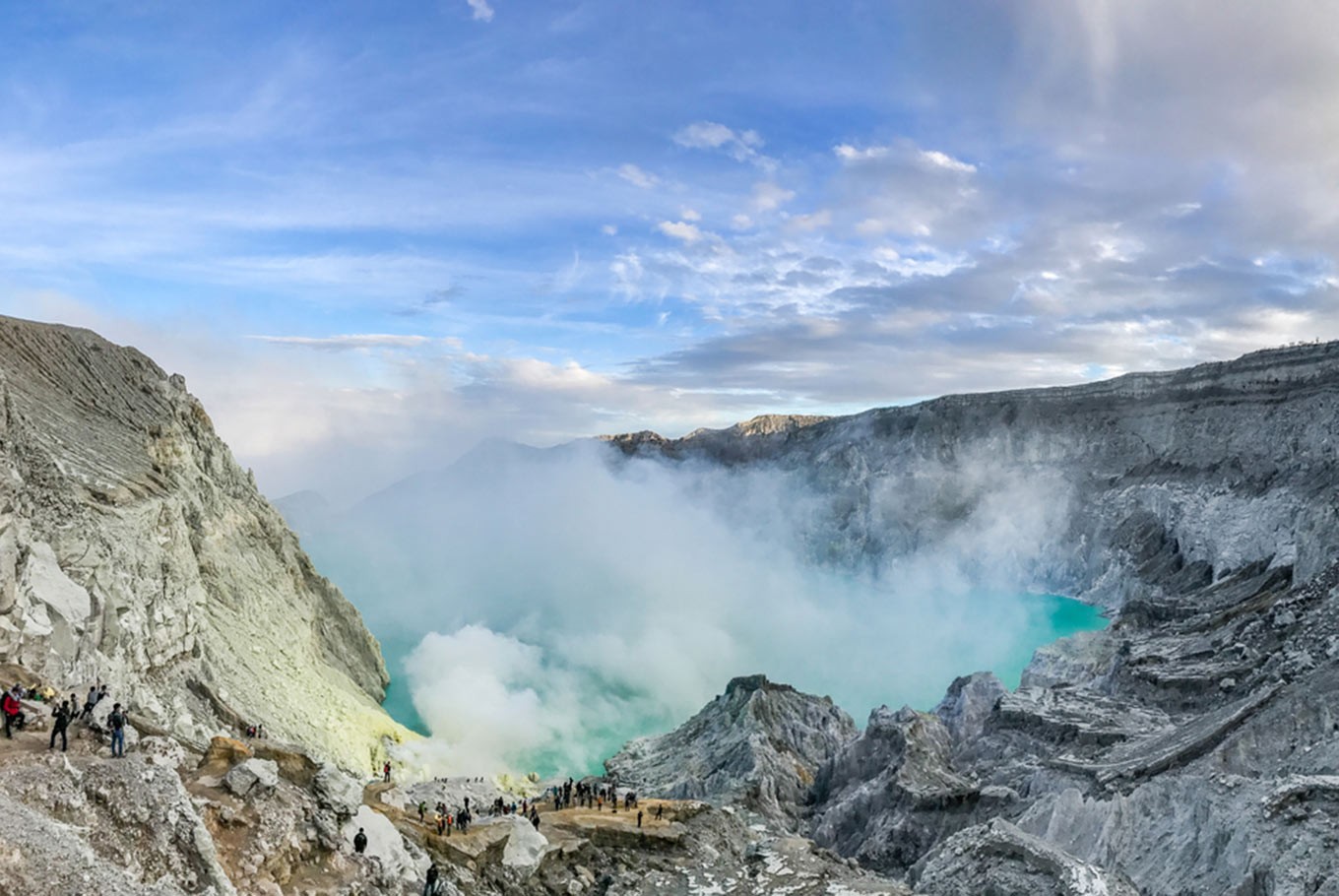 Ijen crater in Banyuwangi, East Java. (Shutterstock/File)
Home to numerous tourist attractions, from natural wonders to man-made objects, cultural charms to gastronomical delights, Indonesia has plenty to offer tourists.
Due to the dizzying number of destinations to choose from, newcomers as well as frequent visitors may want to consider these eight recommended places to kick off their adventure in the archipelago this year, as compiled by kompas.com:
Komodo Island, East Nusa Tenggara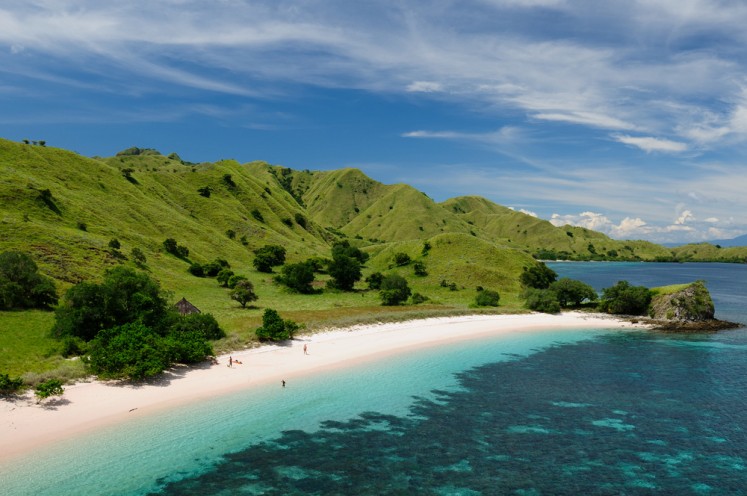 Picturesque beaches with white sand and turquoise water in Komodo National Park. (Shutterstock/-)
This destination has gained more popularity after being included in a list of the New 7 Wonders of Nature. No wonder renowned public figures such as actress Gwyneth Paltrow and motorcycle road racer Valentino Rossi opted to vacation there. It is expected to welcome an even larger number of tourists this year as many airlines have opened direct flights to its hub city, Labuan Bajo.
Banyuwangi, East Java
The easternmost regency of Java island has also become more popular among tourists. It is indeed blessed with many types of tourist attractions, from national parks to surf-friendly beaches and breathtaking waterfalls.
Read also: Interesting places to visit in Banyuwangi
Belitung, Bangka Belitung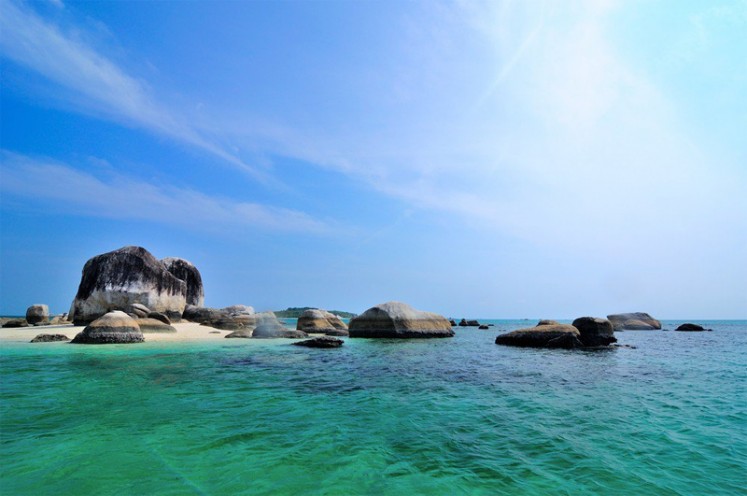 A seascape off Belitung Island in Bangka-Belitung Islands province. (shutterstock/File)
Since being featured in local film Laskar Pelangi (Rainbow Troops) in 2008, Belitung has become the icon of Bangka Belitung. Its close proximity to big cities such as Jakarta also makes it a convenient destination for a weekend getaway.
More accommodation options are now available there, as many new hotels opened last year.
Sumba, East Nusa Tenggara
Said to be one of the most popular destinations among local millennials, Sumba is attracting more and more visitors, especially since being used as a filming location.
Interestingly, among foreign tourists, the island is particularly famous among the middle to upper class. No wonder it has the best hotel in the world, Nihi Sumba Island.
Kei Island, Maluku
Diving enthusiasts are probably already familiar with this place as it is among the most popular marine destinations in the country thanks to its white sand beaches and crystal clear water.
Traveling to the island is easier now that national flag carrier Garuda Indonesia has opened a direct flight from Ambon.
Alor, East Nusa Tenggara
Also a destination blessed with numerous diving spots, Alor is surrounded by clear waters that will excite all divers and snorkelers.
Lake Toba, North Sumatra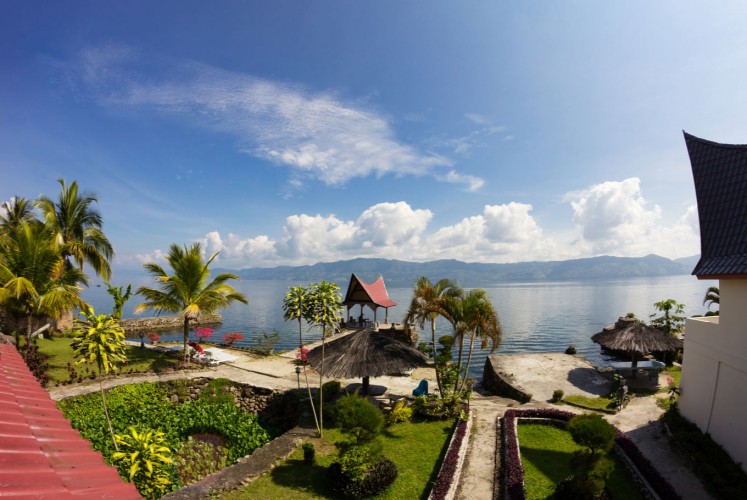 A view of Lake Toba, listed as a Special Economic Zone and a priority destination. (Shutterstock/File)
Said to be one of the most popular destinations in Indonesia among foreign tourists, this lake has long been one of North Sumatra's gems.
The availability of direct flights to Silangit Airport makes it more convenient for visitors to travel there.
Sombori and Labengki Islands, Central Sulawesi
Dubbed the Raja Ampat of Central Sulawesi, the place is home to a gorgeous karst island cluster, blue lake, breathtaking underwater and the unique Bajo Tribe.
Many independent tour operators provide open trips for tourists seeking to explore the islands. (rzf/kes)
Join the discussions