Why pursuing a master's degree abroad is important
Fiorent Fernisia

Currently studying MA Architectural History at the Bartlett School of Architecture
London |

Fri, September 16, 2016

| 01:29 pm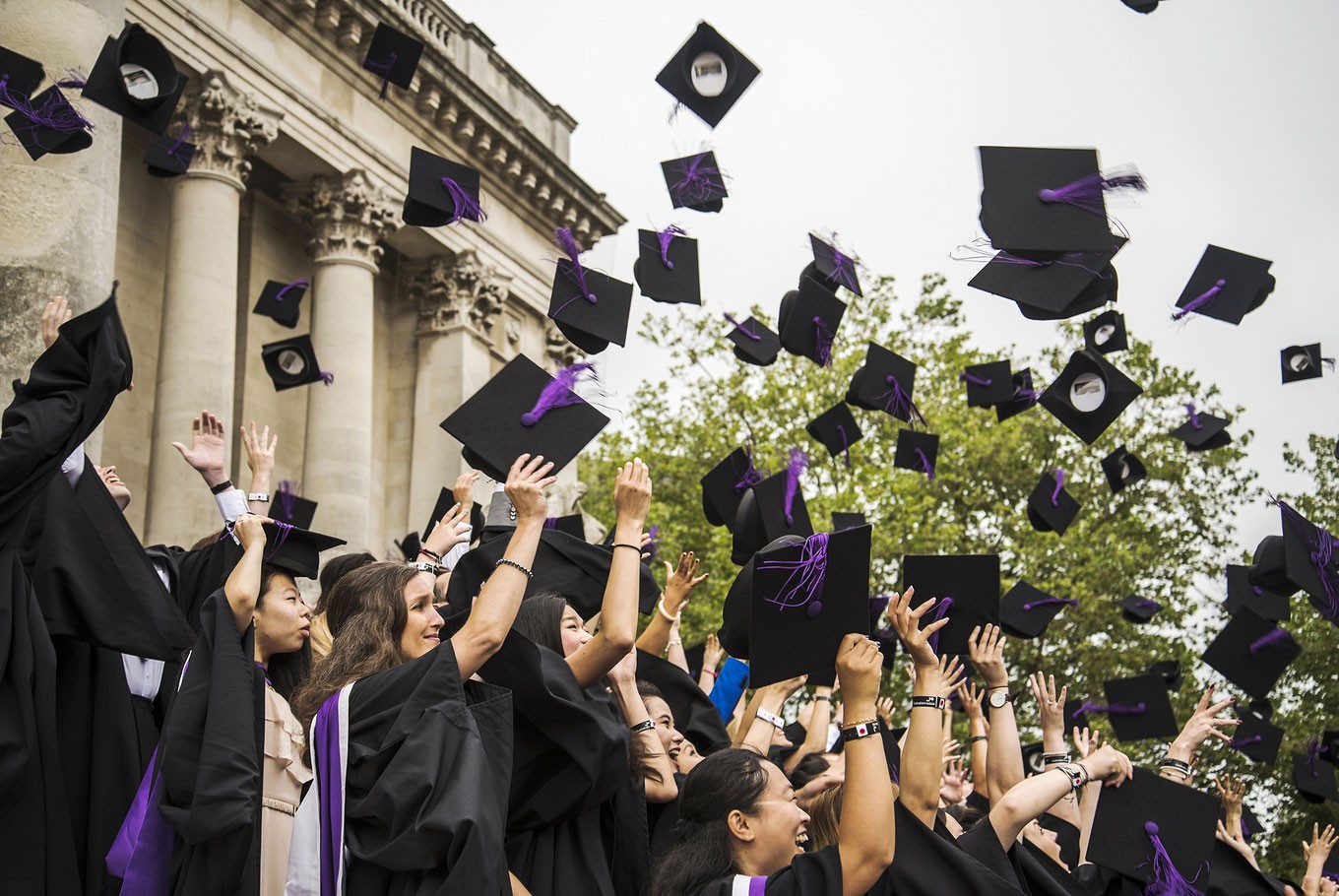 Indonesian government in the past few years has been increasing the number of scholarships for those wanting to pursue a further degree abroad. (Shutterstock/Edella)
Around a month before I left Indonesia to start my master's degree program in architectural history, a colleague of mine posed me this question, "Do you think pursuing a master's degree, especially abroad, can make you a good architect here?" He continued judgmentally that formal study was not in line with developing one's career in a profession. Not only that it draws one farther from practical problems in the field, it also gives no actual hands-on experience on a real context in the workplace.
Thinking about it, I actually can understand my colleague's remark. It is true that a further degree means narrowing one's focus in a field of study. The graduate will be an expert in a small field of study and therefore will not fit the general demand of solving everyday life problems. It also makes sense how applied knowledge learned abroad might be more difficult to apply in Indonesia than if it is learned in the country. So when one thinks of being a professional, local experience is inevitably a crucial part.
(Read also: The peril of grade-chasers to education culture)
However, is it not ironic? Let alone self-funded Indonesian students and private scholarship programs, the Indonesian government in the past few years has been increasing the number of scholarships for those wanting to pursue a further degree abroad. But then on the grass-roots level, the above question does in fact still linger.
For me personally, even if I include my colleague's perspective into account, being abroad for nine months now cannot further assure me that this is actually the right thing to do. If we see the phenomenon in a more thorough way, pursuing a master's degree abroad actually generates complimentary aspects that are important to produce a good professional. On one hand, being an expert makes me more critical in solving problems. On the other, being abroad exposes me to people from other cultures, their field of studies, and therefore thoughts and experiences as well. Combining these two aspects together, we get a ready-to-collaborate expert. Not only that, studying particularly in a huge city like London also provides me with constant exposure to real interdisciplinary practice.
Take one of my professors for example. Her name is Jane Rendell; she is an architect, a historian and a lecturer. More than the multi-professions she has gained from her further degrees, what is interesting about her is that she practices all her very-detailed expertise to actually enhance the quality of the neighborhood.
One day I received an email from my university department, saying that she was going to give a talk in a housing community in South London. I attended the talk and found out that she was conducting a protest an unfair new policy by London city council in the area. Using her background knowledge, she historically elaborated the problem and offered a solution through a written letter to the council. Along with other arguments from other members of the community's different fields of study, this attempt allowed them to negotiate a new policy. The way I see it, further degrees and being an academic for Jane are complimentary with her practice as an architect, or even in a wider context, as a citizen of her city and country.
(Read also: Talent war in ASEAN Economic Community)
Back to the notion about being a collaborating expert, this example shows that "pursuing a master's degree" and "doing it abroad" are a good combination when exercised together. Not only that this will enable us to spot the real problems through a wider perspective, it allows us to practice a creative approach to assess a problem, and in the end, to solve the problem professionally in collaboration with other professionals. This critical attitude is the one that makes a profession impactful, not only a title to generate money.
Currently I am doing my final term in a Master of Art Architectural History program at the Bartlett School of Architecture, University College London. Architectural history means history about everything in relation to architecture. I learn to perceive subjects or topics (for example politics, capitalism, feminism, etc.) from an architectural perspective and architecture from those other perspectives as well. Maybe I will not come back and work as a pure architect, as how people (or at least my colleague) know the profession. But there are more and more Indonesian architects who have already had the vision of working collaboratively with critics and historians; how both are necessary to make the architecture they design positively impact society. Seeing them in my profession, I think it's about time to study abroad, isn't it?
By the way, I am not saying that everyone has to pursue a further degree abroad. I only hope that we can be supportive of anyone who wants and gets the chance to do so.
***
The writer is currently studying in a Master of Art Architectural History program at the Bartlett School of Architecture, University College London; formerly a 2008 student at Universitas Pelita Harapan Architecture, Indonesia.
---------------
Interested to write for thejakartapost.com? We are looking for information and opinions from experts in a variety of fields or others with appropriate writing skills. The content must be original on the following topics: lifestyle ( beauty, fashion, food ), entertainment, science & technology, health, parenting, social media, travel, andsports.Send your piece to [email protected] For more information click here.
Disclaimer: The opinions expressed in this article are those of the author and do not reflect the official stance of The Jakarta Post.
Topics :
You might also like :
Comments