Two female Bandung students conquer Vinson Massif peak
Arya Dipa

The Jakarta Post
Bandung, West Java |

Fri, January 6, 2017

| 01:27 pm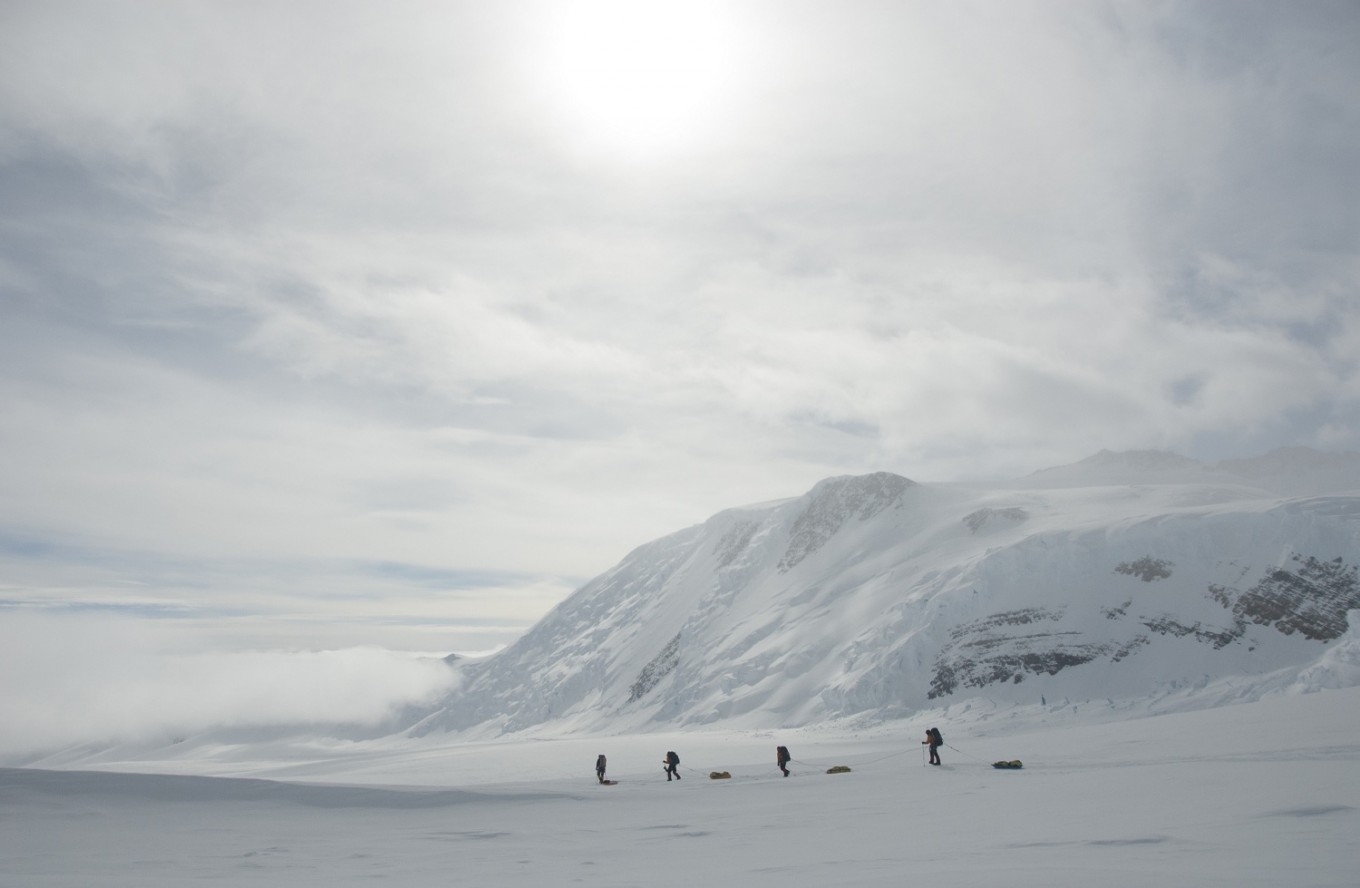 The summit attempt from the High Camp began on Wednesday afternoon local time and they reportedly spent 12 hours ascending the 14-kilometer route. (WISSEMU/File)
Two female students, who are members of the Women of Indonesia's Seven Summits Expedition Mahitala Universitas Katolik Parahyangan (WISSEMU), have stepped foot on Antarctica's tallest peak, the 4,892-meter-high Vinson Massif.
Fransiska Dimitri Inkiriwang and Mathilda Dwi Lestari, both 23 years old and students of Parahyangan Catholic University's International Relations program in Bandung, hoisted the national flag and played the angklung bamboo musical instrument on top of the mountain on Wednesday at 23:48 p.m. local time, or Thursday at 9:48 a.m. West Indonesian Time (WIB).
After they returned to the High Camp, the post nearest to the summit, Mathilda told their supporting team in Indonesia through a satellite phone at 12:38 WIB, "This accomplishment is our present for the unity of Indonesia."
She also shared her gratitude for the support and prayers of the Indonesian people. The duo are the first Indonesian women to reach the summit of Vinson Massif, one of the renowned "Seven Summits", the highest peaks of the world's seven continents.
(Read also: Female UGM students hoist Merah Putih on Indian mountain summit)
The summit attempt from the High Camp began on Wednesday afternoon local time and they reportedly spent 12 hours ascending the 14-kilometer route.
WISSEMU team general manager Sebastian Karamoy said in a written statement that the journey was conducted in good weather despite harsh wind and cold that reached minus 33 degrees Celcius.
The entire journey to the peak, said Sebastian, took around four days. Mathilda and Dimitri reportedly took a break at 2,800 meters above sea level. The team later continued the process of acclimatization using supplemental oxygen while carrying their supplies to the High Camp at 3,770 meters.
The trip to the High Camp offered quite a challenge since, in addition to the extremely low temperature, the rather small hikers also had to walk across the snow and up a 45-degree slope. "They needed to use fixed ropes to cross such terrain," said Sebastian.
Vinson Massif is the highest mountain they have climbed so far as part of the Seven Summits mission. (kes)
Topics :
You might also like :
Comments