Prasetiya Mulya offers undergraduate program in event management
Masajeng Rahmiasri

The Jakarta Post
Jakarta |

Mon, March 20, 2017

| 06:29 pm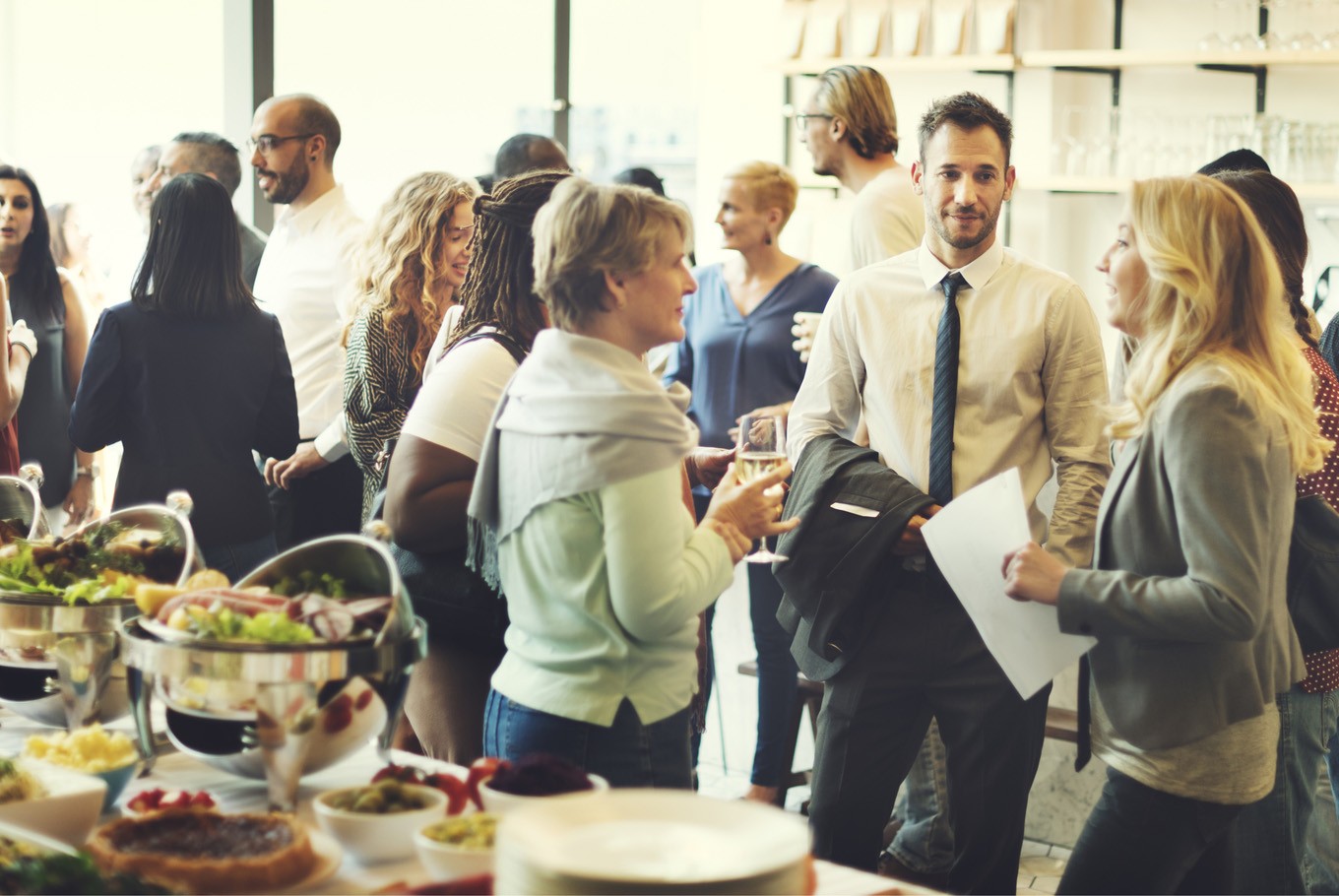 Prasetiya Mulya University in Bumi Serpong Damai, Tangerang started to run an undergraduate event program in 2015. (Shutterstock/File)
In parallel with the growth of the tourism industry in Indonesia, the event management sector has started to also be considered seriously in the country. Prasetiya Mulya University in Bumi Serpong Damai, Tangerang even started to run an undergraduate event program in 2015.
In the program, students will be taught both the scientific and practical knowledge needed to execute events professionally, be it on a local or international scale. Ida Bagus Dita Agastya, a Prasetiya Mulya student, said he decided to enroll in the program as he has been interested in the subject since his days as head of the student body at a high school on Bali.
"I realized that I was more interested in non-academic activities, such as the ones I did with the [student body] organization. I want to work seriously in this field," he said.
(Read also: Singaporean school named best university in Asia)
Sheila Bonetha, a student in the same class as Bagus, saw the event sector as an industry that has good financial prospects. Sheila, who aspired to be an event consultant, was not concerned about taking such a new program as she saw positive developments in the industry. "Even the smallest institutions need their own event divisions," she said.
She also said that she deliberately chose to take an undergraduate program as she wanted to obtain the academic title. "We cannot deny that an academic title is still being considered as a standard when applying for jobs," she said.
(Read also: Tips to consider before applying to American universities)
Peni Zulandari Suroto, the manager of the undergraduate event program in Prasetiya Mulya, said there are plentiful career choices for the students. "There is still the 'wrong notion' that studying event management will only make you an event organizer," she said.
She stated that as event management is now needed in every line of industry, students can choose to work in national or multinational companies, or even to be entrepreneurs, such as stage builders, sound system rental agents, or venue owners. Peni said they can also work with the government to develop Indonesia's meetings, incentives, conferencing and exhibitions (MICE) sector.
(Read also: Five online classes taught by celebrities)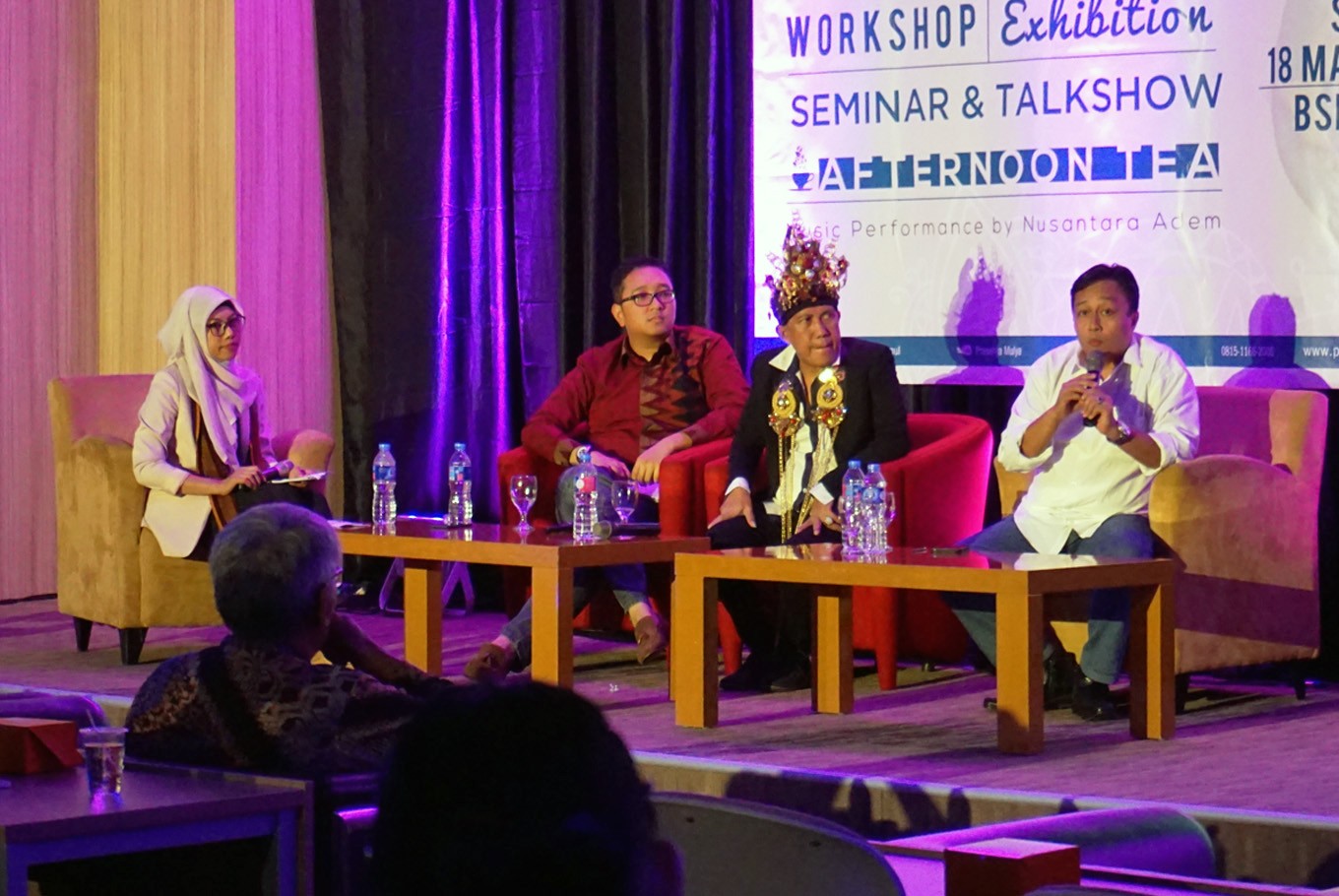 Peni Zulandari Suroto (left), Sigit Purwa Septiadi, Dynand Fariz and Lukminto Wibowo during an EVENTNESIA 2017 talk show at Prasetiya Mulya University in Bumi Serpong Damai, Tangerang on Saturday.(JP/Masajeng Rahmiasri)
Such career prospects were conveyed to the parents and prospective students during EVENTNESIA 2017, an event organized by the first cohort of undergraduate event program students at the Prasetiya Mulya University BSD campus last Saturday.
In the talk show session, Lukminto Wibowo, general manager of the Kompas publication's events, said that the media industry has started to expand its focus to event management as clients have begun to demand more engagement than just what it may obtain through advertising in publications.
Sigit Purwa Septiadi, executive vice president of retail and passenger services at PT Angkasa Pura Solusi, who previously worked as Garuda Indonesia's corporate event and protocol manager, said that event management is also considered important in corporations, as events are regarded as media for representing brand identity outside and inside the corporations. (asw)
Join the discussions