Indonesian students' tempeh experiment arrives in space
News Desk

The Jakarta Post
Jakarta |

Mon, June 19, 2017

| 05:06 pm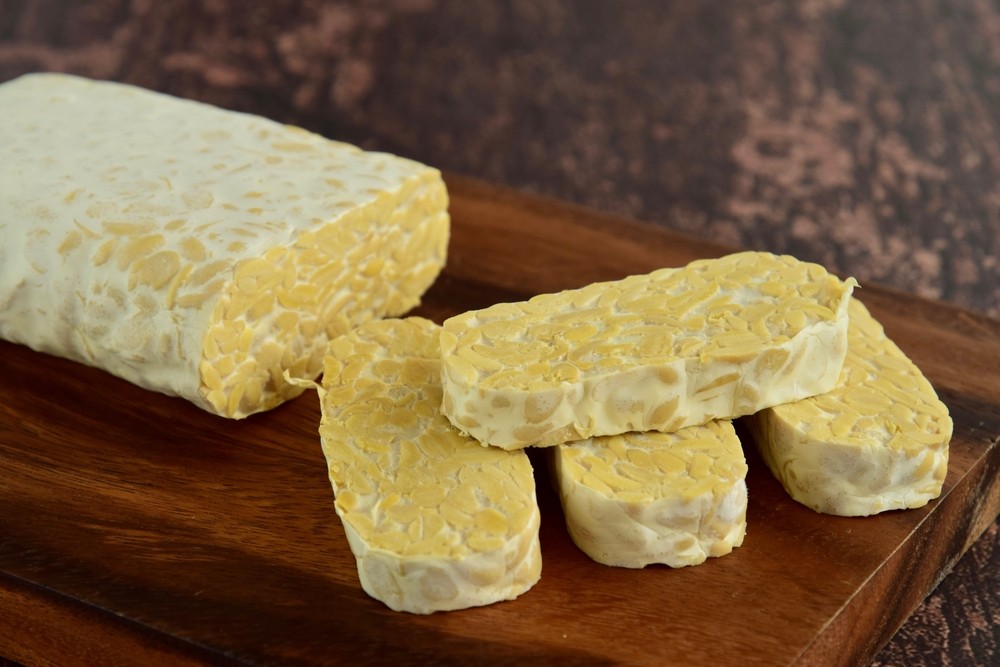 Tempeh (fermented soybean cake) is rich in calcium, iron, vitamin B and fiber. The International Space Station (ISS) research project by North Sumatra's Unggul Del students hopes that tempeh can one day be source of sustenance for astronauts. (Shutterstock/Amallia Eka)
The oh-so-popular Indonesian food, tempeh, might someday feed astronauts and space explorers.
The goal is part of a research project initiated by a team of Indonesian students that studies the soybean fermentation process. The resulting food product is tempeh, a fermented soybean cake that is popular around the world as a health food.
The Unggul Del ISS Project 2 team, consisting of eight students from SMA Unggul Del high school and two students from the Del Institute of Technology in North Sumatra, participated in the sixth installment of the project that aims to create, build, test and conduct a research experiment on the International Space Station (ISS).
Their hypothesis is that the fermentation process will happen faster in a microgravity environment compared to the process on Earth. Microgravity causes constant movement of substrates and enzymes, which accelerates the metabolic process of fermentation. In microgravity, the fermentation process may be completed in just one day, while on Earth the process takes two to three days.
Since tempeh is rich in calcium, iron, vitamin B and fiber, the experiment also hopes that the nutritional food can be alternative sustenance for future astronauts.
After passing all necessary requirements, including NASA's criteria for ISS projects, the research experiment was placed in a microlab box. It was then delivered to the ISS using a Falcon 9 SpaceX CRS-11 Dragon rocket, along with other experiments from schools worldwide, which blasted off from the 39-A launch pad at Kennedy Space Center, Florida. The microlab will be kept on the ISS for 30 days while the experiment will be observed using a camera and sensor installed in the microlab. The research data will be sent to Earth three times a week for analysis.
Read also: Sleman second-grader to compete in youth chess competition in Mongolia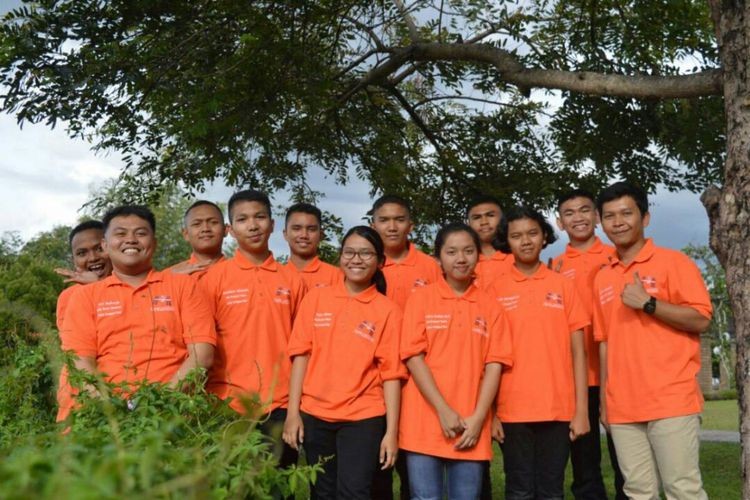 Members and mentors of ISS Project 2 team.(kompas.com/Eko Trisno)
The research by ISS Project 2 team follows up on the first experiment conducted in 2015, which also involved yeast fermentation and was sent to ISS in April last year.
Prior to joining the research team, the students were screened at their schools led by the team's mentors, Ari Raharja and Eka Trisno. The selected 10 members of the ISS Project 2 team are Afner Sirait, Arico Liberty, Matthew Addrian, Oliver Danofan, Putry Yosefa, Rejoel Mangasa, Ronaldo Simatupang, Ruth Johana, Stanley Martin and Theodora Mega.
Among the challenges the team faced when conducting their research was fulfilling security and health criteria, including documenting the nutrients in the soybean and making sure the manufacturer was a verified one.
"We initially intended to use local soybeans. But after we discussed with NASA via Skype, they suggested us to use the soybean manufactured by a California-based company that has collaborated with them previously, which would take a shorter [approval] time," Eka told kompas.com.
The ISS project was initiated by the California-based Valley Christian High School-AMSE (Applied Math, Science and Engineering) Institute in collaboration with NanoRacks, a Texan company that offers students around the world an opportunity to participate in astronomical research projects. (wir/kes)
Topics :
Join the discussions