Indonesian students to compete in Microsoft competition finals in Seattle
News Desk

The Jakarta Post
Jakarta |

Sat, April 7, 2018

| 09:08 am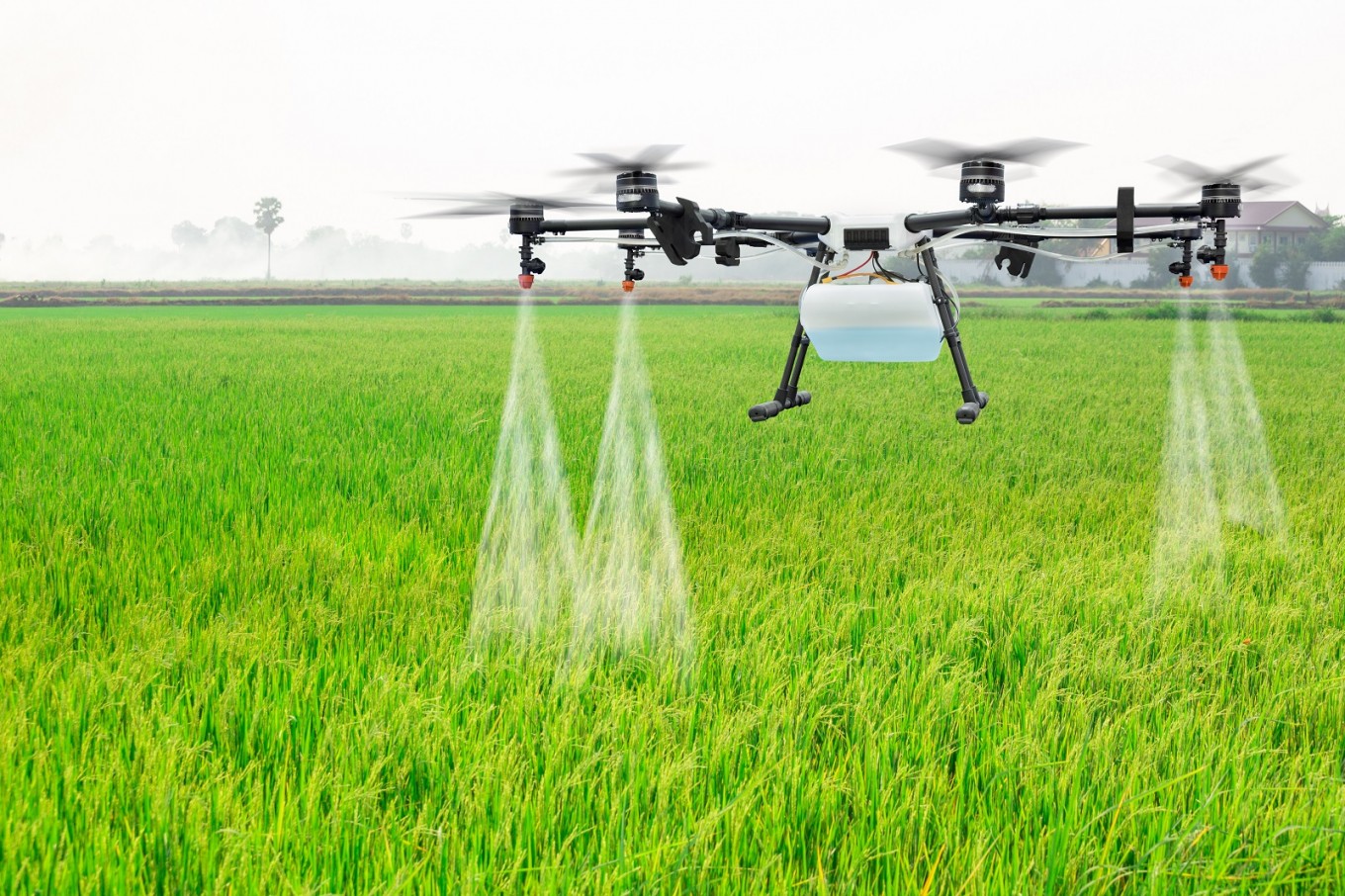 BeeHive Drone, a team of Indonesian students from the University of Manchester, has won a place in the Asia Pacific finals of Microsoft's Imagine Cup 2018. (Shutterstock/Suwin)
BeeHive Drone, a team of Indonesian students from the University of Manchester, has won a place in the Asia Pacific finals of Imagine Cup 2018, a competition organized by Microsoft. The final that took place on Thursday saw the team compete against other Asian teams, such as Thailand's BeeConnex, South Korea's Classum and Malaysia's PINE.
Kompas.com reported that the Indonesian team presented a project titled Beehive Drones Agriculture, set to provide services for farmers through the use of a mobile app.
Read also: The future of flying is all about drones
Developed by Ishak Hilton Pujantoro Tnunay – a PhD candidate – and Muhamad Randi Ritvaldi – a Master candidate – the Beehive drone is designed to assist farmers with their daily chores.
Anindita Pradana Suteja, a Master candidate who serves as BeeHive's business analyst, explained that the drone was capable of checking and analyzing plants, watering and distributing fertilizer.
"Our drone tends to the plants according to their specific needs," said Anindita to the judges of Imagine Cup.
Although the team didn't win the first place at the Asia Pacific finals, they are still entitled to compete in the world finals in Seattle, United States. BeeHive Drone will face dozens of competitors at the finals slated for July.
Ishak Hilton expressed his excitement at being declared a winner. "I panicked. So many things need to be prepared," he said at the awards gala in the Petronas Twin Towers, Malaysia, as quoted by Kompas. The team will need to juggle their time between completing their studies and improving their project.
Improvements on business and technological aspects for BeeHive Drone will be based on the feedback from regional judges of the Imagine Cup.
Haris Izmee, president director of Microsoft Indonesia, said he was delighted to see BeeHive Drone become an Asia Pacific finalist.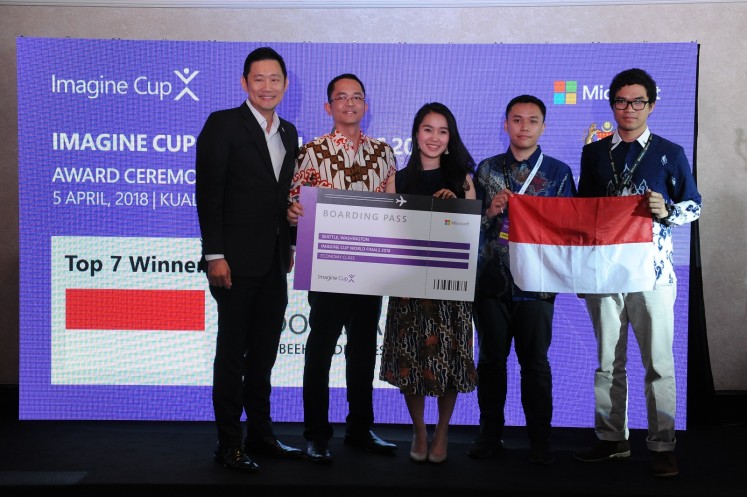 Kevin Wo, managing director of Microsoft in Singapore, and Haris Izmee, president director of Microsoft in Indonesia, have a picture taken with Anindita Pradana Suteja, Muhamad Randi Ritvaldi and Ishak Hilton Pujantoro Tnunay at the Imagine Cup awards gala in Kuala Lumpur. (JP/File)
"They have created an innovative solution with their drone technology. We look forward to seeing them prepare for the world finals, but most importantly, how they will collaborate with Microsoft and other parties to improve the technology and revolutionize agriculture in Indonesia."
World finalists of the Imagine Cup will compete to win a US$ 100,000 grand prize and the opportunity to join a mentoring program with Microsoft CEO Satya Nadella. (mut)
Join the discussions