Environmental care is at your fingertips with Gojek
February 2021, 16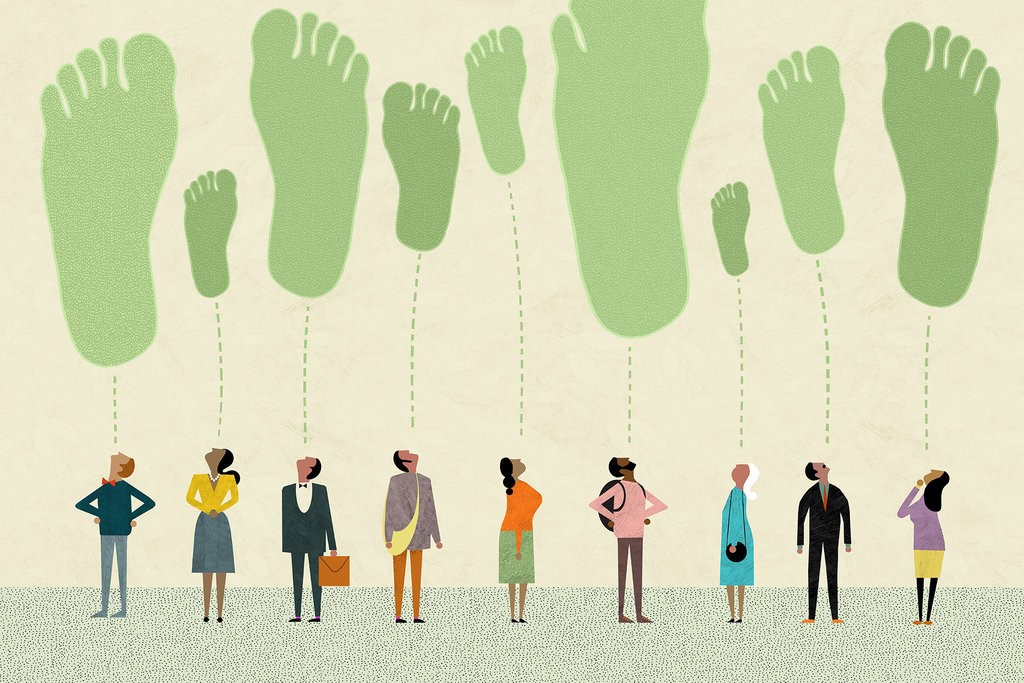 Carbon footprint illustration (courtesy of The New York Times)
According to Bain and Company's report titled 2020 Southeast Asia's Green Economy Potential, carbon emissions in Southeast Asia will increase by 60 percent until 2040. That means more carbon emissions trapped, further warming up our atmosphere and causing global warming, which may lead to changes in weather patterns and bring about heat waves, droughts and floods.
At the national level, Indonesia has committed itself to the Sustainable Development Goals (SDGs), including through a 29 percent emissions reduction, or 41 percent with international assistance, by 2030. However, the question remains. How can each of us contribute to this?
Indonesian homegrown super app Gojek has since 2019 come up with solutions to help its consumers live a more environmentally responsible lifestyle through its GoGreener initiatives. After starting with a movement to cut down on single-use plastic goods, Gojek recently launched another feature, which allows consumers to offset their carbon footprint through tree-planting.
This month, Gojek announced an expansion of its Carbon Offset initiative – with new ways to have one's carbon emissions absorbed and new locations for tree planting.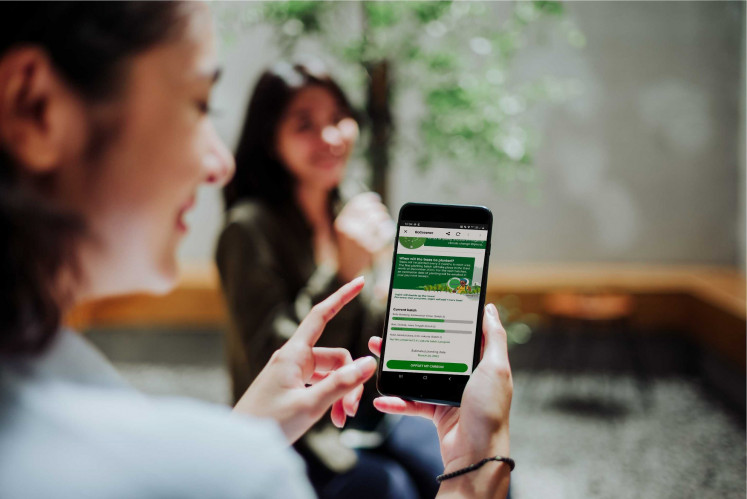 GoGreener Carbon Offset puts environmental care at your fingertips
Consumers can now reduce their carbon footprint by absorbing emissions from the use of electronic devices such as televisions, air conditioners, refrigerators and laptops. As for the tree-planting locations, they have been extended to Semarang in Central Java and Surabaya in East Java, after Jakarta, Bontang and Demak. Gojek is also committed to doubling the number of trees planted in all five locations in Indonesia.
"Our consumers' enthusiasm for the GoGreener Carbon Offset [initiative] is triggering these feature developments, as reflected in our tree-planting quota in Jakarta being met within one month," Gojek Group Head of Sustainability Tanah Sullivan said.
These new developments will complement existing GoGreener Carbon Offset features, including the scientific carbon calculator based on the Intergovernmental Panel on Climate Change (IPCC) and recommendations from the Ministry of Environment and Forestry of the Republic of Indonesia, the conversion method of calculated carbon footprint to required numbers of planted trees, and a monitoring dashboard to see the tree health status, which can be accessed anytime, anywhere.
According to Sullivan, Gojek added carbon footprint emitted from televisions, ACs, refrigerators and laptops to its Carbon Offset features due to the relevance of such devices with the needs of consumers, who mostly study and work from home during the COVID-19 pandemic.
The founder and CEO of Jejak.in, Arfan Arlanda, also shared the reasons behind the additional tree-planting locations, which are environmental risks and community resilience. The new location in Semarang is found to have a high abrasion rate, which can threaten the survival of fishermen who work along the Tambakrejo shore.
"Meanwhile, Wonorejo village, a mangrove rehabilitation site in Surabaya, East Java, was chosen to safeguard the local mangrove crabs' habitat, which is highly dependent on the trees," he added.
Sullivan emphasized the importance of transparency in the GoGreener Carbon Offset feature. "We believe transparency and simplicity are keys to recruiting new users and to encouraging them to adopt this habit as part of their lifestyle. This is why GoGreener Carbon Offset was designed in a way that is transparent and easy to use: from carbon footprint calculation and carbon conversion to trees and their growth," she added.
World Agroforestry Center senior researcher Beria Leimona seconded Tanah and said that the GoGreener Carbon Offset initiative could help promote and accelerate environmental consciousness among Indonesians with its scientific yet user-friendly interface.
"The GoGreener Carbon Offset is proof that, when executed well, technology-accelerated science can be a strong vehicle to drive changes. This feature includes complete environmental product elements: science-based accounting that conforms to IPCC and MoEF recommendations, easy-to-understand science communication, and full transparency – which is key to attracting new adopters," Leimona said.
Gojek has also registered the GoGreener Carbon Offset initiative with the National Registry System (SRN) Climate Change Control Directorate General of the Environment and Forestry Ministry, which helps the Indonesian government achieve its objectives in reducing emissions by 29 percent until 2030.