Financial inclusion: Collaborative efforts to address poverty
Jakarta |

Thu, October 6, 2016

| 08:17 am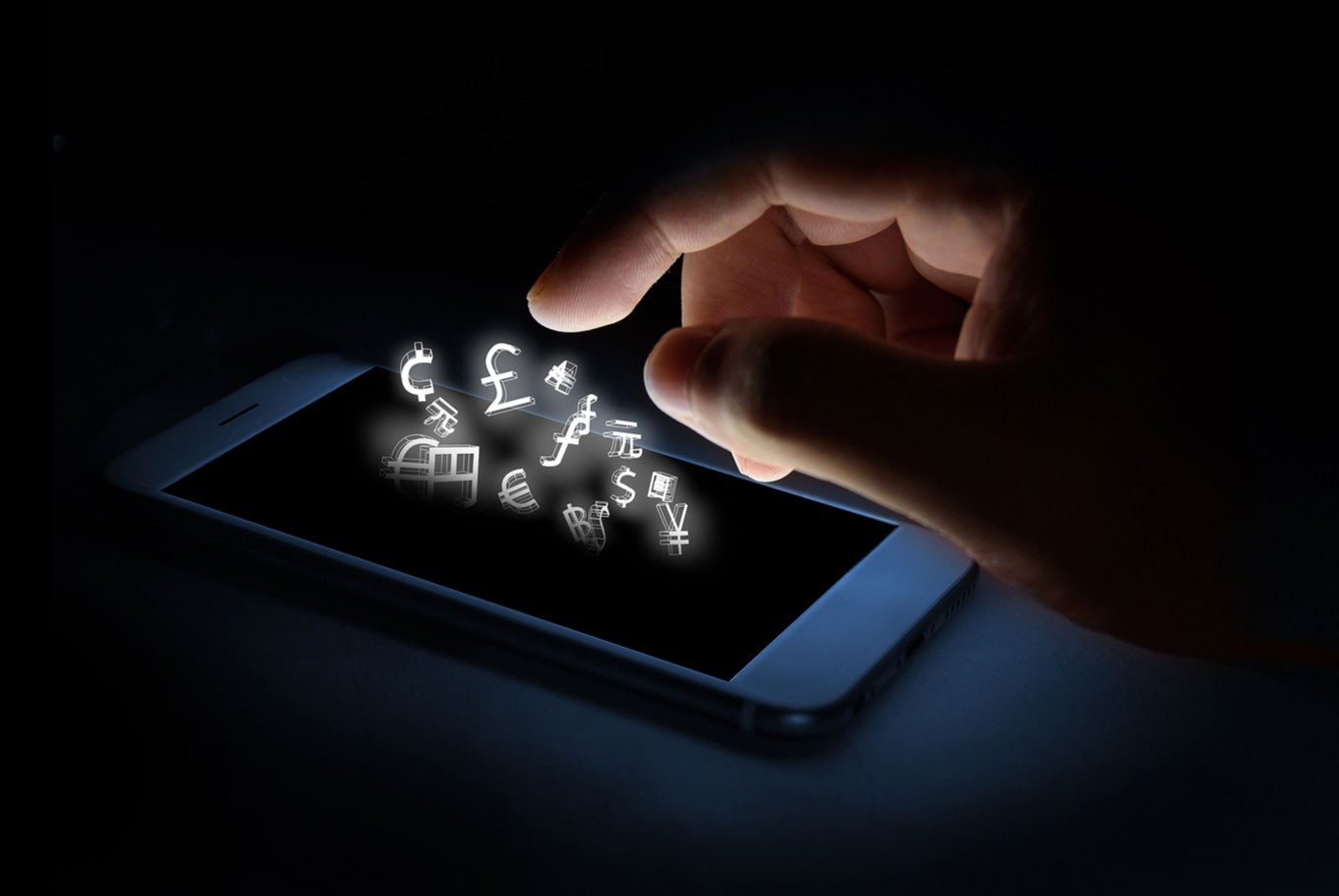 Illustration of fin-tech. (Shutterstock/File)
Poverty is perhaps the most notorious disaster in our history. The World Bank defines poverty in absolute terms as living on under US$2 per day. Economist JK Galbraith, however, describes poverty in more relative terms, as when an individual's income falls radically behind that of the community's standard. He implies that poverty occurs when unequal distribution of income takes place.
Poverty reduction and sustainable inclusive growth have been at the heart of global change initiatives. In 2010, global leaders declared their agenda during the G20 Toronto Summit to empower 1.3 billion people that still live below the poverty line through financial inclusion.
How can we reduce poverty through financial inclusion?
According to the Consultative Group to Assist the Poor, financial inclusion means "a state in which all working age adults have effective access to credit, savings, payments and insurance from formal service providers [...] with the result that financially excluded customers use formal financial services rather than existing informal options." Broad access to financial services is achieved by erasing any kind of barriers, price and nonprice, that hinder people's (mostly the underprivileged) participation in formal financial networks.
Underprivileged citizens today live in an informal economy that exposes them to certain risks, like unpredictable incomes and high daily expenses. With the little amount of money they may have, the underprivileged still need to manage their daily expenses, save, or watch out for the unexpected like medical bills. When they are faced with the unexpected, they have very limited options and it usually involves borrowing money.
Financial inclusion is very important in this regard. To provide these people with access to formal financial services means they can effectively use appropriate financial services to improve their lives. Formal financial services, in theory, should serve better than informal ones, because they are rigorously regulated to protect the consumers.
With around 70 percent of the population still excluded, Indonesia has taken major leaps to improve the situation. Since the preceding high-level talks in 2010, Bank Indonesia (BI) and the Financial Services Authority (OJK) have focused on how to provide better access to financial services. The talks recognize the major issue as "asymmetric information between the supply [banks] and the demand [people at the bottom of pyramid] for information on financial inclusion."
The disproportional knowledge between the banking industry and the population in general is quite severe, and a product to address the specific needs and wants of economically active poor and micro entrepreneurs is essential. Moreover, it shows that the challenges of financial inclusion do not stop when formal financial services are provided. It goes beyond service provision to "educating" and "empowering" the community to understand finance.
For instance, giving loans to borrowers that do not understand the costs will only increase the risk of non-performing loans (NPL) and credit stress, further sinking the underprivileged into poverty.
In that light, the responsibility to pan out financial inclusion should be shared. This collective responsibility is a task for all: the private sector, the government and civil society. Civil society is necessary to provide support and scrutinize the process of financial inclusion.
Private sector initiatives can harness technology to empower the unbankable and tap into the underprivileged segment. The rise of financial technology (fin-tech) in recent years has proven there is major market demand for such services. For example, utilizing the high penetration of cell phone and internet services, the private sector could entertain the concept of mobile and branchless "banking" for saving and borrowing.
With an overwhelming 125 percent mobile subscription rate in Indonesia, mobile banking is an alternative to the otherwise costly branch banking in rural areas. M-Pesa is widely known for making this model work in Kenya.
Another possibility is maximizing recent biometrics and big data analytics technology to further safeguard loan activities without handicapping access to loans.
The government in turn could facilitate a conducive environment to enable financial access and drive initiatives of "responsible" financial inclusion. There are several ways to achieve these goals.
First, the government should be able to create an enabling regulatory environment. Financial sectors are rapidly expanding thanks to avid technological advancements. The government needs to be able to catch up and deliver prudent policies that can include innovative approaches.
The OJK has declared it will issue a fin-tech regulation by the end of this year.
"We will proceed with the regulation in a balanced manner. Too tight and it will strain growth, but a too-loose regulation will incite consumer protection issues," OJK director Tuahta Aloysius Saragih said at the Indonesia Fintech Conference 2016 in September.
Second, the Indonesian government needs to consolidate financial services infrastructure. Integrated policies that can inform banks about credit information systems, biometric records and moveable collateral legal registries should be essential practices in future financial services. This information becomes a key aspect of financial inclusion. It increases confidence in lending to micro, small and medium enterprises and individuals.
Third, financial inclusion needs a motor to push it forward and drive financial literacy. The LAKUPANDAI program from the OJK is one of the initiatives along this line of thinking. Another angle is to communicate financial terms to make them understandable to the public. As most members of the low-income bracket do not enjoy extensive education, financial terms can create pitfalls if not understood properly.
Financial inclusion is a powerful force for inclusive growth. It works by empowering families and individuals to cultivate opportunities. With robust policy support, it creates stability in financial systems, and a well-run system improves welfare.
Financial inclusion cannot be achieved through isolated efforts. Collaboration between private companies, the government and civil society is necessary. It is a key driver of change necessary in Indonesia with an undeniable role to address poverty, one of the major challenges of the century.

***
Jonathan is the cofounder of Youth Corps Indonesia. He also works in business operation improvement at Tunaiku, Amar Bank. Connect with him at linkedin or email.
---------------
We are looking for information, opinions, and in-depth analysis from experts or scholars in a variety of fields. We choose articles based on facts or opinions about general news, as well as quality analysis and commentary about Indonesia or international events. Send your piece to [email protected]. For more information click here.
Disclaimer: The opinions expressed in this article are those of the author and do not reflect the official stance of The Jakarta Post.
Topics :
You might also like :
Comments