Indonesia's true cost of coal: Devastating environment
Jakarta |

Thu, October 13, 2016

| 07:59 am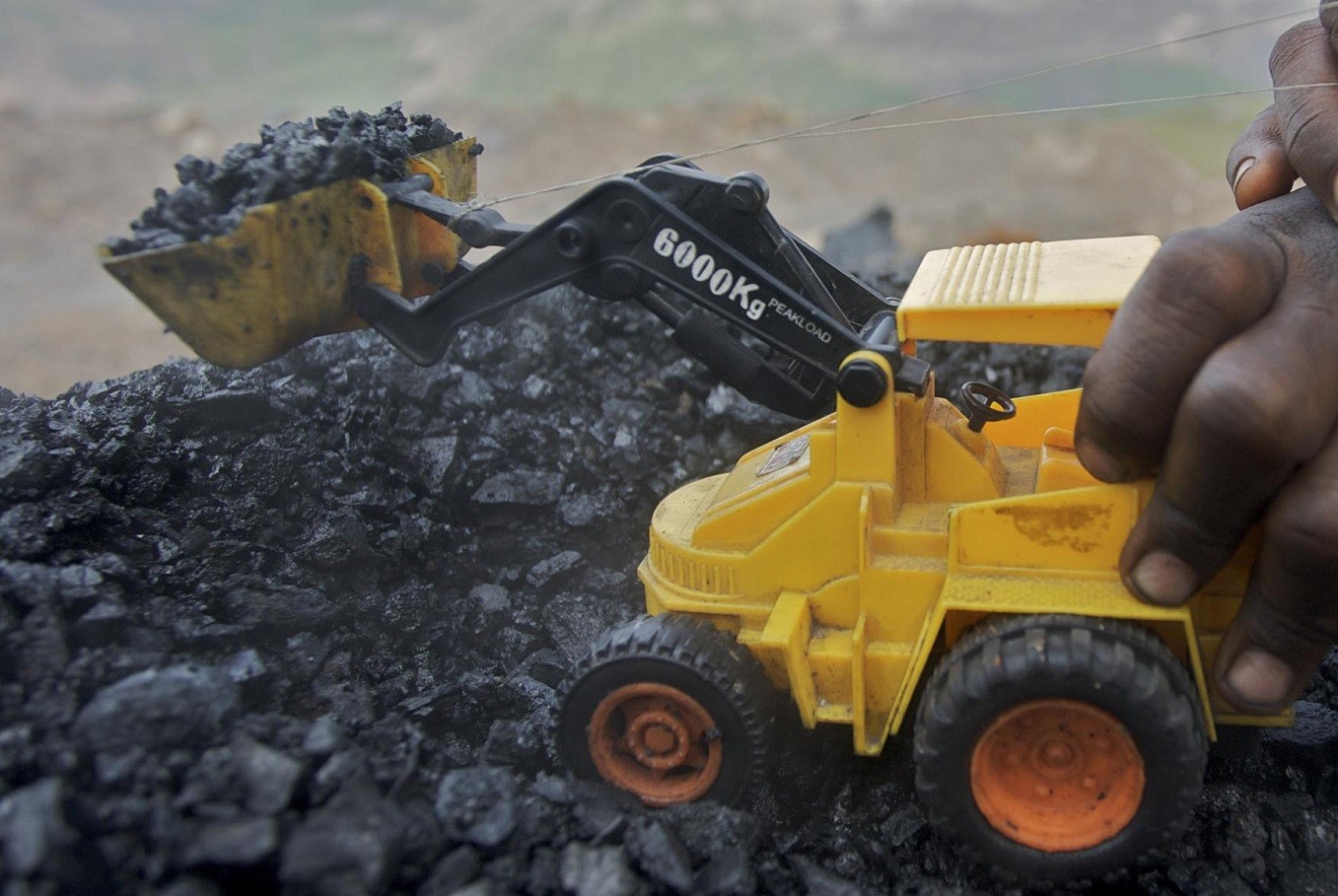 Countries around the world, from the US to China, are turning their back on coal and investing instead in renewable energy. (Greenpeace/*)
When President Joko "Jokowi" Widodo unveiled his ambitious plan to add 35 gigawatt of energy, including 19 GW from coal, he probably thought he had done his math: Indonesia has huge reserves of cheap coal, there would be plenty of demand from the growing economy and a future built on coal would be good for the country.

None of those assumptions holds true when looked at in more detail.

Indonesia does have plenty of coal reserves — for the moment. But for how much longer? The international consultancy firm, PwC, believes economically retrievable reserves could be depleted by 2033.

Then there is the demand. Jokowi's energy program assumed economic growth of 6 percent a year, with an increase in power demand of 7 percent from 2015 to 2019. But economic growth was well below this last year, and growth in electricity demand only 2 percent. So rather than facing a shortage of power, Indonesia may well have a surplus, with as much as 30 percent oversupply, according to PLN's planning director.

With electricity consumption predicted to grow by less than 4 percent this year (compared to initial projections of nearly double that), the figures which President Jokowi was working with are already looking shaky.

That leaves the assumption that coal is a good investment for Indonesia.

Let's look at those figures a little more closely.

The current cost of coal-fired power is US$51.22/MWh — less than the cost of most renewable energies, except geothermal. This price is not fixed; the price of coal can go up as well as down.

But the cost of renewables is heading only in one direction — downwards, even for the more expensive renewables. A Danish company has recently bid to build an offshore wind farm in the Netherlands for a record low $81.50 MWh, excluding transmission costs.

Onshore wind costs are falling too. But the costs of solar are even more astonishing. In July last year, analysts were stunned by a record low price of $38.70/MWh set for solar in the US. Just over a year later, another solar contract has been agreed in Abu Dhabi, for $24.20/MWh. That's less than half the headline cost of coal — before the hidden costs are taken into account.

In the case of coal, there are plenty of those.

Pollution from coal-fired power plants has a huge impact on human health. A recent Greenpeace report, based on modeling from Harvard University, estimates that coal-fired power plants currently in operation cause 6,500 premature deaths every year in Indonesia. And more coal-fired plants are planned.

Using Harvard University research, Greenpeace estimates that the health costs alone of these planned power stations would be $26.7 billion, or Rp 351 trillion for every year of operation.

If President Jokowi's energy planners make a quick call to the ministry of health, they will see that a mere Rp 110 trillion has been allocated for health, less than a third of the sum required just to treat the illnesses caused by coal pollution.

It's impossible to put a figure on the cost of a human life, whether adult or child. But an Indonesian suffering from diseases like lung cancer, strokes, heart conditions, chronic respiratory ailments and acute respiratory infection not only faces an early death. He or she cannot work or support a family.

The assumption that coal is a good investment does not add up. Taking into account the health costs, which will run for the lifetime of the power plant, the price of $51.22/MWh for coal power is shown to be a fiction.

It is a fiction because it ignores the long-term health costs, the cost of environmental impacts such as water pollution, and the expected costs of dealing with the impact of climate change caused by CO2 emissions from coal plants.

Take all of that into account and the true cost of coal is nearer $152 per MWh, well above even the most expensive renewable energy — offshore wind. And more than half of that is the cost of the health impacts.

Investors across the world sense that the energy market is changing, with the International Energy Agency reporting a major shift in investment towards low-carbon energy.

Indonesia needs to be part of this shift, away from coal with its devastating environmental, health and economic costs, and toward renewable energy.
***
The writer is team leader of climate and energy campaign for Greenpeace Indonesia.
---------------
We are looking for information, opinions, and in-depth analysis from experts or scholars in a variety of fields. We choose articles based on facts or opinions about general news, as well as quality analysis and commentary about Indonesia or international events. Send your piece to [email protected]. For more information click here.
Disclaimer: The opinions expressed in this article are those of the author and do not reflect the official stance of The Jakarta Post.
Topics :
You might also like :
Comments