INSIGHT: US Fed rate hike: Sell on fact
Jakarta |

Mon, March 20, 2017

| 08:40 am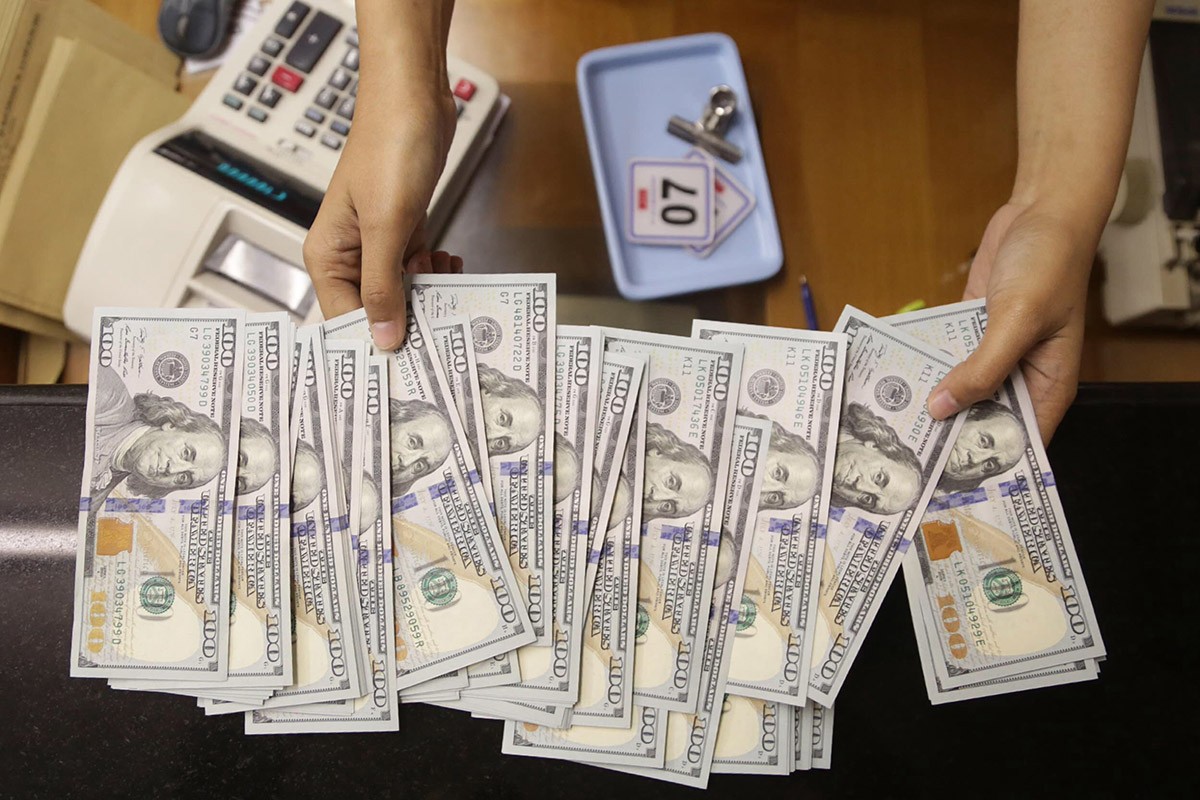 A calm market and stable US dollar mean emerging market assets look more interesting. (JP/Wendra Ajistyatama)
Last Wednesday the US Federal Reserve raised its key policy rate by 25 basis points to a range of 0.75 percent and 1 percent. This was widely expected as Janet Yellen had given strong signals in recent weeks. Contrary to simple logic, it raised stock market indices and lowered US treasury bond yields. Also the US dollar weakened a little against emerging market currencies.
Why? And what does it portend for emerging economies like Indonesia?
We first need to understand the rationale behind the US rate hike and especially its timing. We have seen that US inflation has risen to around 2 percent and unemployment is now well below 5 percent. That means raising rates becomes necessary. And soon enough as the effect takes time to work its way through the economy, especially in the real sector.
And since the hike late last year the market has been expecting two or three more hikes in 2017. That will bring the rate to around 1.25 percent to 1.5 percent at the end of the year. Rate hikes need a calm global financial market lest they actually create more turmoil.
Yellen appears to be trying to avoid two events. First, surprises from Trump's fiscal policy. And second, elections in Europe that have the potential to create market volatility. Hence the timing should be early enough. And in mid-March, the global financial market is calm. Commodity prices are stable and the dollar has rallied but remained stable. And the stock as well as bond markets are also calm.
If the hike was well expected by the market, why was the reaction counter-intuitive? To understand this we need to look at two things. The first is the market reaction before the policy action. The second is what the market was looking for in the announcement itself.
Before the move, the US dollar rose against major as well as emerging market currencies. And the US treasuries rose between 25 to 50 basis points. The equity market continues to rise. Hence the market is already braced for the eventual rate change.
What the market wants to see from the announcement are hints on further moves. This can be seen on how worried Yellen would be about future inflation. What she said was quite tame. Although inflation is moving toward the 2 percent the rate will remain where it is for some time.
And changes will only be gradual. An important point: rates will remain below what they should be in the longer term. Decoded, this is saying that there might not be another rate hike in the next three to six months.
Hence a big sigh of relief from the market and huge reaction. The S&P 500 rose to a record high, the US treasury fell 9 basis points, and the US dollar index fell 25 basis points. And gold prices rose 1 percent.
It appears, then, that Yellen has engineered a rate hike well accepted by the market. The White House has not been explicit on its fiscal policy. But it looks likely to raise borrowing to pay for its lower tax policies. Hence maintaining a low interest environment is in line with its eventual stance. What is in store for Indonesia? In Indonesia, the stock index rose 1 percent and the government benchmark bond yield fell 7 basis points on the day of the announcement. A calm market and stable US dollar mean emerging market assets look more interesting.
Especially those from Indonesia. One reason is the continued solid growth of around 5 percent. Inflation, despite a risk of rising, is well contained at 5 percent this year. Government finances are recovering credibility.
And despite a potential tax shortfall, the size should not be too worrying. And higher commodity prices should bring in some tailwind to revenues. Infrastructure development is getting traction. The political temperature despite rising a little appears to have peaked.
Is there any risk to this virtuous turn of events? Sure. In a short time we are going to see elections in France that appear to favor the hard-line right-wing candidate Le Pen. She is planning to take France out of the EU and redenominate French government debt in a new national currency. That means a default first. This could be the biggest in history. And we have no clear idea what Trump's fiscal plans are. A very big tax cut will need huge borrowing to finance it. These two events can change the game overnight.
Hence, vigilance remains the order of the day. Our authorities should take the moment's respite to look at longer term issues, such as sources of growth, inequality and how to reduce the large informal sector.
---------------
We are looking for information, opinions, and in-depth analysis from experts or scholars in a variety of fields. We choose articles based on facts or opinions about general news, as well as quality analysis and commentary about Indonesia or international events. Send your piece to [email protected] For more information click here.
Disclaimer: The opinions expressed in this article are those of the author and do not reflect the official stance of The Jakarta Post.
Join the discussions