A year of Jokowi's refugee decree: What has changed?
Yogyakarta |

Fri, January 12, 2018

| 02:54 pm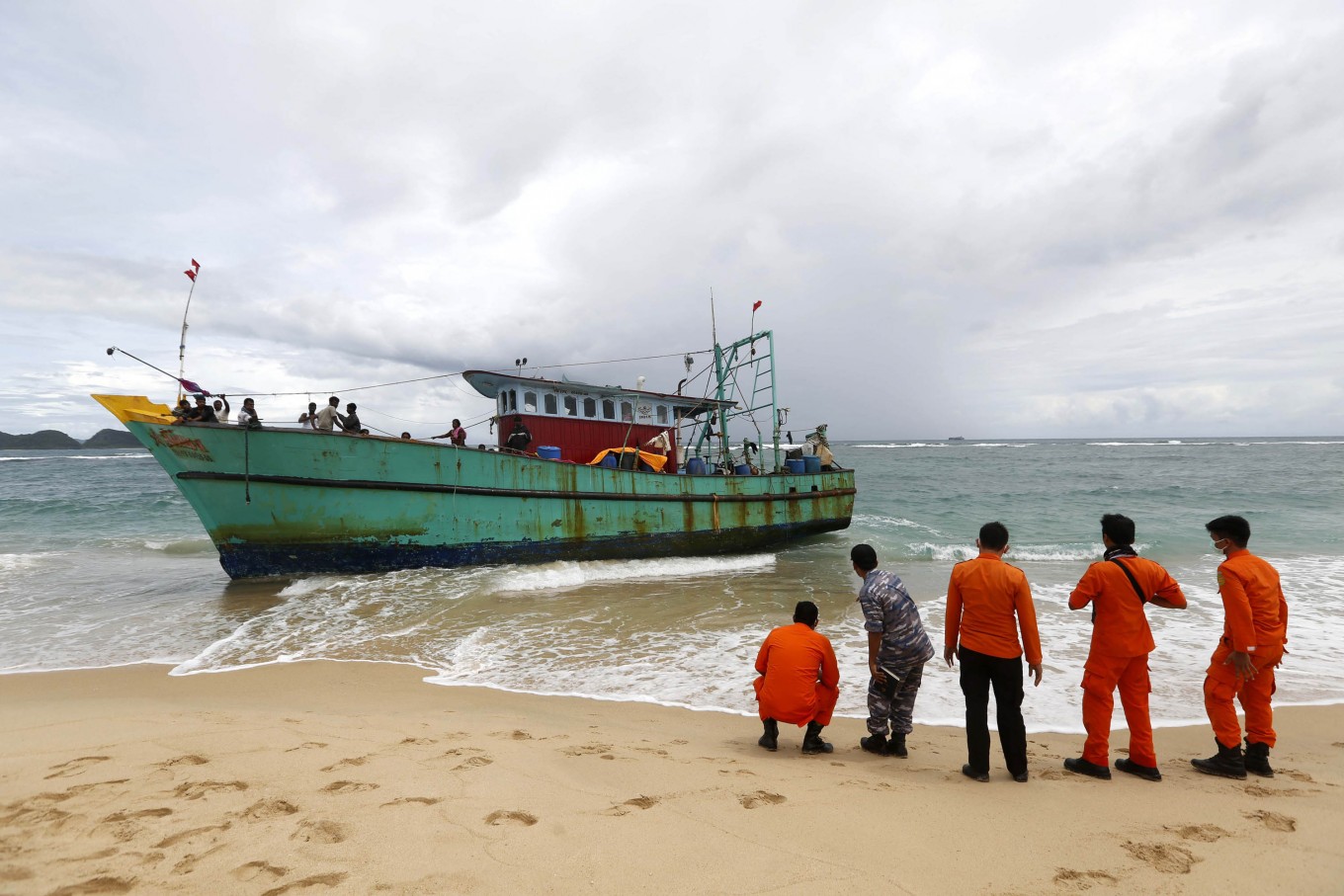 Medical officers prepare to check on the asylum seekers' health. (The Jakarta Post/Hotli Simanjuntak)
On Dec. 31, the "Refugee Decree" of President Joko "Jokowi" Widodo marked its one-year implementation after being signed last year. The Presidential Decree No. 125/2016 on the Treatment of Refugees from Overseas is Indonesia's first and foremost refugee regulation since a mandate to create one 15 years earlier under the 1999 law on foreign relations.
But after a year of implementation, what has changed?
Actually, with regard to international relations, the decree did not change Indonesia's policy response towards refugees. Since 1975, when Indonesia faced the Indochina refugee crisis, Indonesia has already shown its commitment to comply in good faith towards the international principle of non-refoulement, or not returning refugees or asylum seekers to their place of origin where they would be likely persecuted.
From 1975 to 1991, Indonesia dedicated Galang Island in the Riau archipelago to host more than 100,000 asylum seekers and refugees from Vietnam following the war. In the Island, refugees were housed in camps under the auspices of the United Nations refugee agency.
This commitment is rare and has been always highly appreciated by the international community, for Indonesia did not behave as a "persistent objector" to refuse obligation to host refugees despite not being a state party to the 1951 Refugee Convention Relating to the Status of Refugees and its protocols. A state party would have to grant asylum to asylum seekers.
However, there are at least three major changes in domestic politics which have been influenced by the 2016 decree.
First, although the decree follows a traditional definition of a refugee as "a foreigner who resides within the territory of the Republic of Indonesia due to a well-founded fear of persecution," a definition widely accepted by the international community, it unifies our government agencies' perception towards refugees and asylum-seekers in Indonesia.
Before the decree, each government agency dealing with refugee cases tended to use their own instinct and reasoning. For example, the Ministry of Law and Human Rights' Directorate General of Immigration did not differentiate between refugees, stateless, or asylum seekers. For them, anyone who entered Indonesia's border without a permit was "illegal immigrants".
Meanwhile, the Foreign Ministry pays more attention to international obligations derived from treaties, customs, and practice of states. Therefore, the Ministry has always been more careful in showing their approach to refugees.
With the definition of refugee established in the presidential decree, each government agency then had to refer to it in their conduct towards refugees.
Second, by focusing on rescue, evacuation, monitoring, registration, and accommodation of refugees, the decree has created a standardized practice of "non-arbitrary refoulement". Repatriation will only be exercised if there is an express request from the refugee concerned.
Before the above decree, policy response of government agencies was unclear. The incident of pushing boat people back to the sea in Aceh in June 2016 was one of the few incoherent responses to refugees in the absence of a regulation within Indonesia's current decentralized system.
With the Coordinating Ministry for Political, Legal, and Security Affairs taking the lead in coordinating implementation and dissemination of the above decree among local administration levels, throughout 2017 we no longer heard of "push back" measures or arbitrary return of refugees.
Furthermore, the decree makes clear the division of labor on who does what and when regarding refugee operations. The regulation tasks at least five agencies to deal with refugee issues; the Foreign Ministry, the Law and Human Rights Ministry, the police and the military part from the above Coordinating Ministry. Each of these agencies have their own tasks relating to refugees.
For instance, the Foreign Ministry is responsible in sending diplomatic notes to the state of origin of refugees and local administrations are to prepare local refugee shelters.
These operations are mainly coordinated by the above coordinating ministry's Deputy of Public Order and Security. Its desk on handling refugees is currently focusing on the establishment of 13 refugee shelters in 13 provinces.
Therefore we do not have a new policy on refugees despite calls for Indonesia to become party to the 1951 Refugee Convention. However, the 2016 presidential decree significantly prepared an adequate refugee protection system of the state and again reaffirms Indonesia's commitment to the principle of non-refoulement under international law.
***
The writer is a research associate at the ASEAN Studies Center, Gadjah Mada University in Yogyakarta, and is pursuing a post-graduate studies in law at the Leiden University, the Netherlands. His thesis is on Indonesia's involvement in refugee protection under international law.
---------------
We are looking for information, opinions, and in-depth analysis from experts or scholars in a variety of fields. We choose articles based on facts or opinions about general news, as well as quality analysis and commentary about Indonesia or international events. Send your piece to [email protected]
Disclaimer: The opinions expressed in this article are those of the author and do not reflect the official stance of The Jakarta Post.
Topics :
Join the discussions