Financing Indonesian higher education through waqf
Fahmi M. Nasir and Hidayatul Ihsan

-
Kuala Lumpur/Padang |

Wed, January 17, 2018

| 02:11 pm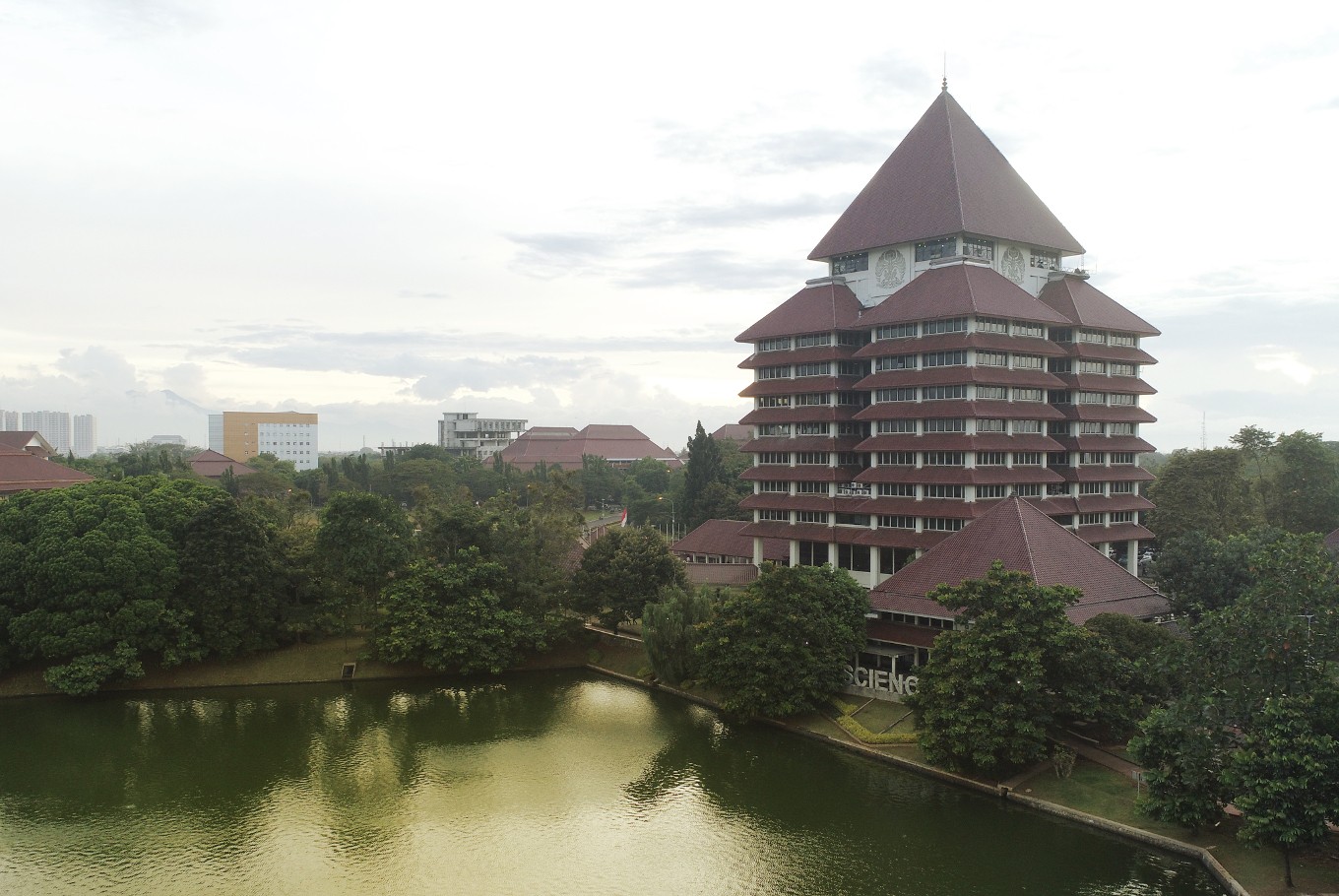 One of the buildings of the University of Indonesia in Depok, West Java. (Shutterstock/File)
Over the last couple of years, concerted efforts have emerged across various Malaysian universities to establish endowment funds to finance their institutions. Their effort was inspired by the successful story of Al-Azhar University in Cairo and Al-Qarawiyin University in Fez, Morocco, among others, which were established through endowment funds.
Historical records note that Merton College of Oxford University was established through a charitable trust in 1274 by Walter de Merton, with similarities to the Islamic waqf, generally defined as the endowment of property to be held in trust and used for a charitable or religious purpose. As of July 2017, Merton had a financial endowment of GBP 251 million (US$ 345 million).
The effort of our Malaysian counterparts should encourage Indonesian higher education institutions to follow the positive steps. After all, the idea of financing education is not foreign in Indonesia.
We have already been familiar with the waqf boards of the Indonesian Islamic University (UII) Yogyakarta, Sultan Agung University (Unissula) Semarang in Central Java, and of the Muslim University (UMI) Makassar in South Sulawesi.
Endowment funds also exist for the Bandung Institute of Technology (ITB) and the University of Indonesia (UI). However, the financing of universities through waqf is far from a nationwide practice, and where there are waqf boards at particular universities their achievement is very minimum to say the least.
This is despite the fact that the 2012 law on higher education mentions waqf as a source of funding for universities in Indonesia.
Let's take a closer look at Harvard University as one of the universities with the largest endowment assets. Harvard Management Company, a non-profit entity formed in 1974, manages Harvard University's endowment and related financial assets. For the fiscal year ending June 30, 2017, the endowment value was US$37.1 billion.
In the fiscal year of 2016, it was reported that the distribution from the endowment contributed to over a third of Harvard's operating budget. This is a truly remarkable achievement by HMC which has shown its single mindedness to achieve its mission in ensuring Harvard University has the financial resources to maintain and expand its outstanding level in teaching, learning and research for future generations.
The same success has also been achieved by the International Islamic University Malaysia through their IIUM Endowment Fund (IEF), established in 1999. IEF's main purpose is to assist the poor and needy students who are academically good but incapable to finance the tuition fees and the cost of living.
For fiscal year ended 2016, IEF managed to accumulate a total fund of RM10.6 million. Recently, IEF, through the IIUM Perpetual Endowment Property Fund program, has managed to build three buildings named after their respective donors: Azman Hashim Complex, Hostel HH Sheikh Humaid bin Rashid Al Nuaimi and Hostel Armed Forces Fund Board, which were built at a total cost of RM18.4 million.
The success of IEF most likely has inspired other universities in Malaysia such as University Malaya, University Putra Malaysia, and MARA University Technology of Malaysia.
Hence, we would like to suggest for all universities in Indonesia to establish endowment funds as a source of their financing other than receiving annual budgets from the government and tuition fees from their students.
The funds at the higher education institutions could also receive donations from other sponsors, local or foreign, in the form of movable or immovable goods, cash, and shares to support the educational and research activities at a particular university. Part of the donation could be utilized as a seed fund to be invested in various businesses, such as building a student hostel, to obtain profits to be allocated as scholarships, research funds or to supplement staff salaries.
The university could also launch a program called "adopt-a-student" whereby the alumni or other interested parties could provide a scholarship for a student. For example, in the case of a student in need of about Rp 1 million in monthly expenses, whoever is interested to help could become a full sponsor or one half, one third, one quarter or one fifth for every needy student. They could also pay for this program on a monthly basis, every two or three or four months, every semester, or on annual basis. This would help many students from poor families.
Based on the track records of endowment fund abroad and the massive potential and strong tradition of philanthropy in our society, the time has come for all Indonesian universities to take the initiative to establish and optimize endowment funds as a source of their financing. This could be a game changer for a brighter future of our education.
***
Fahmi M. Nasir is the founder of the Center for Study and Consultancy of Waqf, Jeumpa D'Meusara and Ph. D Student in waqf law and governance at Ahmad Ibrahim Kulliyyah of Laws, International Islamic University Malaysia (IIUM). Hidayatul Ihsan is a lecturer at Padang State Polytechnic in Padang, West Sumatra.
---------------
We are looking for information, opinions, and in-depth analysis from experts or scholars in a variety of fields. We choose articles based on facts or opinions about general news, as well as quality analysis and commentary about Indonesia or international events. Send your piece to [email protected]
Disclaimer: The opinions expressed in this article are those of the author and do not reflect the official stance of The Jakarta Post.
Join the discussions