Learning democracy from Indonesian Idol
Hillary Bakrie

Master in Global Affairs candidate at New York University
New York |

Tue, February 20, 2018

| 02:35 pm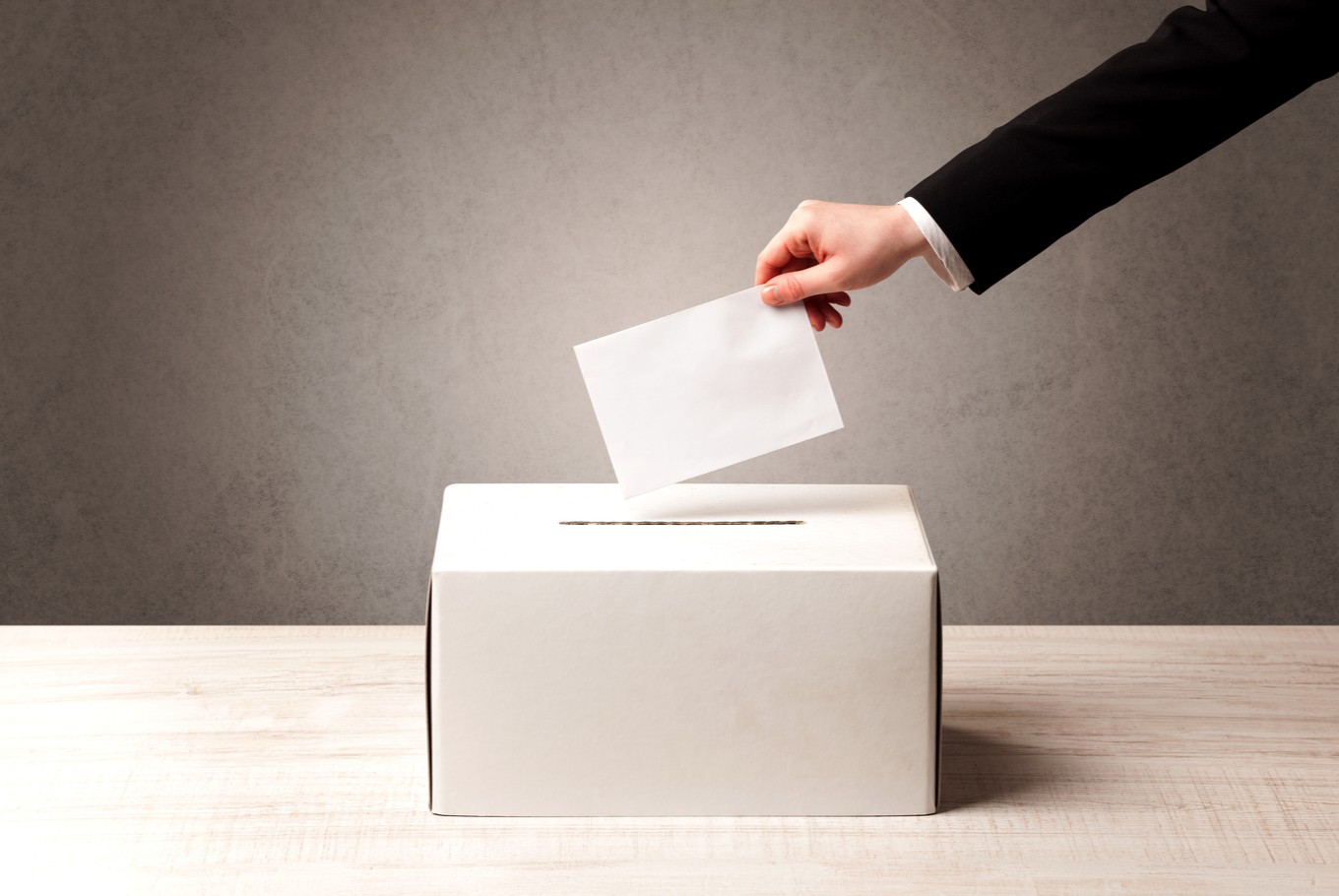 Although we have implemented direct voting systems, barriers against voting still contribute to unsatisfactory results of democracy such as access to vote, abstention, and decision-making behavior. (Shutterstock/File)
Kevin Aprilio, one of Indonesian Idol current season's contestants, recently got eliminated from the singing competition. Since his elimination on Feb. 13, I've seen dozens of clips of Kevin's latest performance on my social media feed, followed by disagreement and disappointment of the result. Videos of judges such as Maia Estianty parting with Kevin in mild tears showed how the judge was also not satisfied with the result. Yet, to quote her, "the voting result came straight from the audience."
It's fascinating how one vote in form of a text message can change a man's life or even the dynamics of the competition. But if a lot of people agree that Kevin has what it takes to be an Indonesian Idol, why weren't there enough votes for him?
There are several assumptions to explain this unfortunate result: some people do not have the means to submit their SMS vote - they simply can't afford to spend Rp 2,000 (less than 50 US cents); some voters just plainly assume Kevin probably has enough votes already and therefore their votes are not necessary; while some others just plainly voted based on other criteria instead of vocal quality.
I'm no expert in music and vocal techniques, but I do know a little bit about democracy. In a simple way, Indonesian Idol has simply portrayed our practice of democracy.
Although we have implemented direct voting systems, barriers against voting still contribute to unsatisfactory results of democracy such as access to vote, abstention, and decision-making behavior. For instance, some people can't afford to travel to the location of their polling stations; others don't vote assuming enough people have voted; and others voted for leaders based on other reasons instead of their programs and capability.
Just like the singing competition, the choice to vote (and not to vote) of one person can affect the dynamics of the competition or, in the case of democracy, the future of a country. The upcoming year of 2019 will be another big momentum for Indonesia as we will have our legislative and presidential election at the same time. Therefore, it is important for every Indonesian -- both within government and among the public -- to really think about our next step of democracy.
Although there is still room for improvement, the General Election Commission (KPU) received wide praise for improving the registration process and voting accessibility for the 2014 election, compared to the election we had in 2009. Easy access to vote is one contributing factor to voting decision and while we wait for constant progress from the government to improve voting accessibility, we should also remember there are other reasons that influence people's decision to vote -- and these reasons are simply in our hands.
Like the case of Indonesian Idol, some people did not cast in their votes even if they could. This apathetic phenomenon is common during election season, where citizens refuse to use their rights to vote. Among numerous reasons that hinder Indonesians to vote, lack of participation seems to be an unresolved issue. Non voters are often referred to as golput -- an acronym for "white group", named for those who leave their ballots unmarked or who do not vote.
In the 2014 elections, in a country with over 185 million eligible voters, 30 percent of who did not vote is actually accountable for more than 55 million people, bigger than Spain's population by the year of Catalonia election.
Citizens often vote for leaders who turn out far from their expectations. Perhaps they voted for these leaders not for their programs, but merely because of their charisma and persona. Just like in the singing competition, it is easy to get carried away.
However, when it comes to democracy, getting carried away with these attributes can actually lead to greater consequences rather than just losing your favorite singer. Over 50 million people in Brazil voted for Dilma Rousseff's re-election in 2014 only to result in the impeachment of the country's first female president one and half years later. A leader once perceived as a hope for the country received criticism and allegations of corruption and a questionable economic strategy. A year after the last election, the people of United States also have expressed dissatisfaction over their elected president as President Donald Trump's approval rating continue to decline even among his targeted segment of voters.
Disappointment and dissatisfaction are common in politics, but if voters could have known that these leaders would not realistically meet their expectations; if they were able to evaluate these leaders based on their programs instead of their personas, would they still vote for them?
Eligible voters are a necessary component for democracy, but it is important to highlight the urgency to have critical and politically conscious voters too. Misinformed and ignorant voters can be democracy's biggest enemy, and as the United Nations former secretary general Kofi Annan once said, "It is ignorance, not knowledge, that leads some to advocate tyranny over democracy."
As 2019 approaches, Indonesia will have over 190 million potential voters with a new wave of first-timers -- highlighting the importance of ensuring voters have access to valid information regarding candidates and their programs. Some national institutions, NGOs, and civil society groups have made efforts to educate young voters about elections, but the bigger challenge is of course to encourage voters to proactively look for valid information.
Just like the nation-wide singing contest, there's no turning back once the votes have been made, and if we're not guarding the process of democracy, then who will?
***
The writer is a Master in Global Affairs candidate at New York University focusing on international development and peace-building, and a United Nations intern. She is a proud collector of Simone de Beauvoir's work and enjoys spoken poetry.
---------------
We are looking for information, opinions, and in-depth analysis from experts or scholars in a variety of fields. We choose articles based on facts or opinions about general news, as well as quality analysis and commentary about Indonesia or international events. Send your piece to [email protected]
Disclaimer: The opinions expressed in this article are those of the author and do not reflect the official stance of The Jakarta Post.
Join the discussions