Love under surveillance: Indonesia's 'medicalization' of marriage
Dyah Pitaloka and Hendri Yulius

-
Jakarta |

Wed, February 28, 2018

| 04:19 pm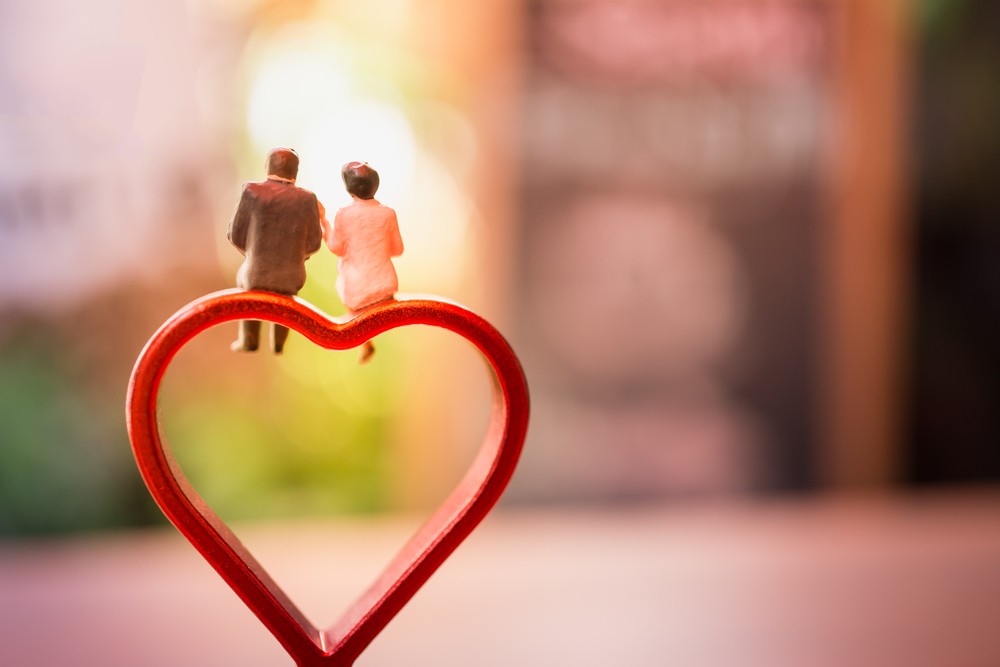 In mid January, the Jakarta Health Agency announced that engaged couples are required to undergo health check-ups and obtain medical certificate before tying the knot. (Shutterstock/File)
In mid January, the Jakarta Health Agency announced that engaged couples are required to undergo health check-ups and obtain medical certificate before tying the knot. This primarily aims to detect contagious and genetic diseases that are potentially transmitted to their offspring or among the pairs themselves.
Without such documentation, the Health Agency head Koesmedi Priharto declared to media that the marriage applications would be rejected. As an intrinsic part of the OK-OCare program by the new Jakarta administration, this policy has reportedly been informed to the Religious Affairs offices, which manage marriage registrations.. What is both equally surprising and disturbing from this account is the involvement of medical requirement into marriage, or what we refer to as "the medicalization of marriage".
What does such a new development tell us about the current state of gender and sexuality politics in Indonesia? What is the underpinning logic behind such medicalization?
When institutionalized, the relationship, indeed, moves from personal to public matters. Marriage then does not only make a relation legitimate; it is also permeated by and aligned with state's ideology.
There has been voluminous scholarly work by activists and scholars exploring the entanglements and connections between marriage, the Indonesian state's gendered ideology, and also the conception of ideal citizenship.
Julia Suryakusuma coined the term "state ibuism" (state motherhood) to characterize the ways in which the New Order state's practices constructed women primarily as housewives and mothers, and simultaneously preserving and promoting traditional heterosexual family norms. Critically exploring the connection between marriage and citizenship, Tom Boellstorff explores the cultural significance of heterosexual marriage as a primary marker of adulthood and ideal citizen, which in turn contributes to gay Indonesians' decision to enter heterosexual marriage to conform such constructs.
The authoritarian Soeharto regime popularly deployed the "family principle" (azas kekeluargaan), not only to naturalize heterosexual family as the essential basis of nation-state. Citizens were expected to contribute to the state's welfare, in the same way as family members are supposed to contribute to and protect their own respective family without any expectation. That's the insidious relations between marriage, family, and ideology.
Of course, marriage and family do not exist in a vacuum. As intimate lives cannot escape from state interference, they are fertile terrain for regulation and control. Such medicalization of marriage clearly pushes further the relationship between marriage and state, marking a transition to what the French philosopher Michel Foucault calls "biopolitics".
This term briefly refers to the way in which biological bodies are increasingly scrutinized and monitored, producing the porous classification of bodies. These attempts are tacitly influenced by risk and calculation, ubiquitous in this neoliberal era. Such way of thinking subsequently treats and differentiates bodies based on their capacities, and also incapacities.
Bodies are then expected to be productive to contribute economically. "Unproductive" bodies are increasingly seen as a "burden" to the state. The state then often legitimates certain arrangements, while others are prohibited or increasingly monitored.
As marriage in Indonesia is primarily directed to reproduction, capacity of reproduction becomes a vivid sorting mechanism. And it is profoundly gendered. The 1974 Marriage Law explicitly allows polygamy for men under certain conditions: if the wife is unable to perform her duties as a wife, if she has physical defects or an incurable disease, or is incapable of reproduction. This stipulation in turn does not only reveal how women's bodies are insidiously reduced into its reproductive functions, but also allows certain arrangements based on bodily capacity to achieve specific aims.
Bodily arrangements are produced, made possible, or even modified. Thus the wife's incapability of reproduction could conveniently be used as a reason to bring another woman into the family. Unfair as it is, men are free from such pressure. Indeed, this treatment might be linked to the New Order gendered ideology, which again positioned women as mothers and wives.
The requirement of physical wellness in the marriage is now branching out to both sexes. For some people perhaps it more or less echoes "able-ism". Certain bodies with diseases are deemed disabled to perform certain functions and hence prevented from access or need more surveillance. But, what counts as disability is often difficult to pin down, because it depends on how it is defined and how it also categorizes certain "impairments" under "disability" but not others.
When contagious and genetic diseases (that might potentially also include diabetes and HIV!) are also seen as physical inferiority, do we need a new vocabulary to complicate such common binary of disability vis-à-vis ability?
As such, the queer theorist Jasbir K. Puar in her 2017 book, The Right to Maim, introduces the term "debility". While some bodies may not identify or may not be classified as disabled, they can be debilitated through exclusion or different treatments that impede certain access or resources. The medicalization of marriage can then be viewed as a debilitating means. First, it monitors and classifies bodies. And then, those bodies are given with or impeded from certain access. Particular arrangements are made possible, while others deemed unproductive are prevented.
This is then an invitation to start rethinking about bodies, capacities, and equally important, health. As bodies are increasingly seen under the rubric of economic productivity and state's burden, health has a potential to be an area in which new regulations are exercised. In this regard, it is not only about personal well-being. But rather, it is an astute sorting mechanism to enable certain arrangements in order to exclude others.
***
Dyah Pitaloka is a lecturer in Indonesian Studies at the School of Languages and Cultures, the University of Sydney, Australia.
Hendri Yulius, who obtained his Master's in public policy from the National University of Singapore, is the writer of Coming Out and a lecturer of gender and sexuality studies.
---------------
We are looking for information, opinions, and in-depth analysis from experts or scholars in a variety of fields. We choose articles based on facts or opinions about general news, as well as quality analysis and commentary about Indonesia or international events. Send your piece to [email protected]
Disclaimer: The opinions expressed in this article are those of the author and do not reflect the official stance of The Jakarta Post.
Join the discussions