Let's be honest about Indonesia's 'nationalism'
Henry Wijaya

Indonesian lecturer at the Guangdong University of Foreign Studies in Guangzhou
Guangdong |

Tue, March 6, 2018

| 09:01 am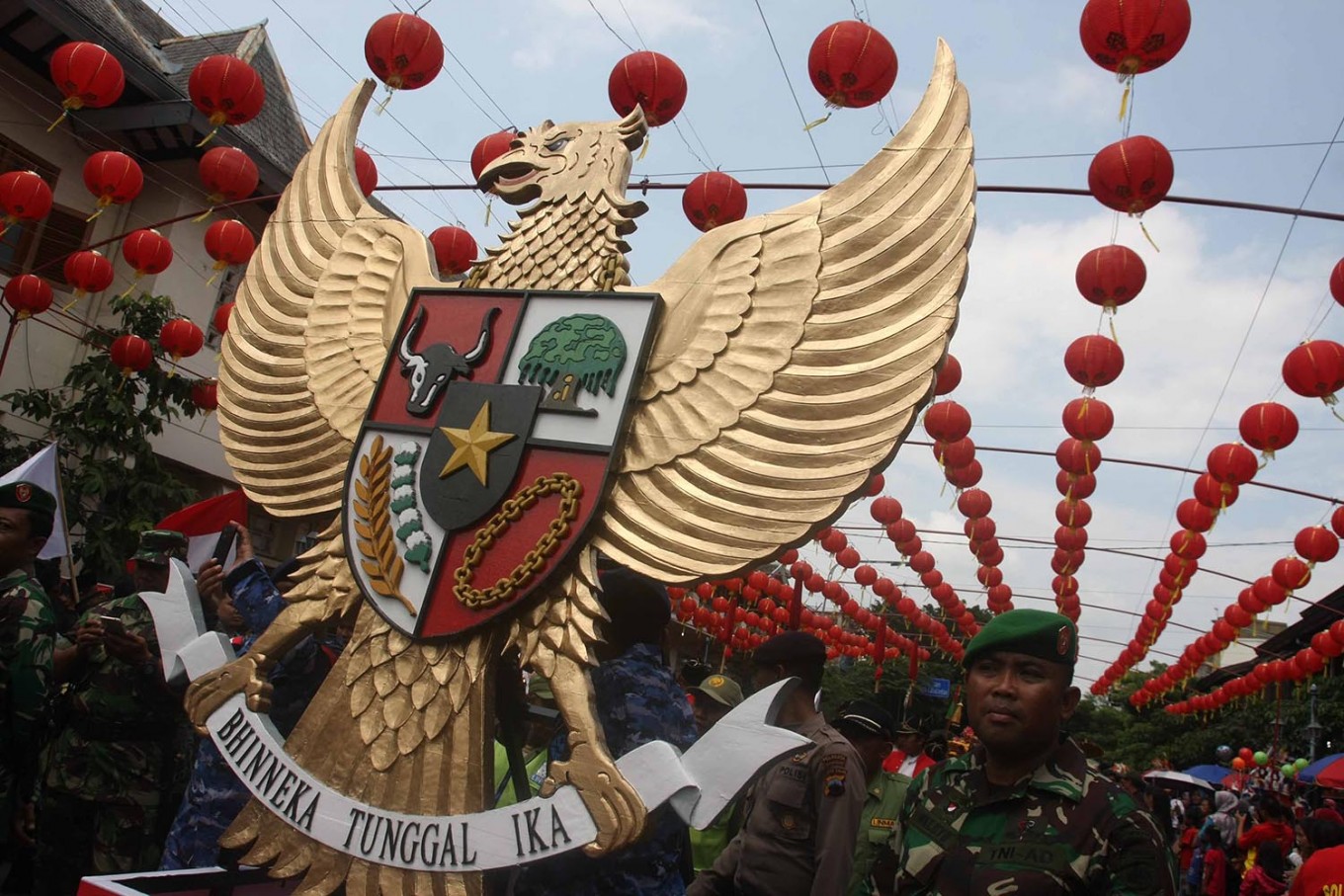 National interest: The country's national emblem, the Garuda Pancasila, carries the Sanskrit motto "Bhinneka Tunggal Ika" (Unity in Diversity). (JP/Maksum Nur Fauzan)
PREMIUM The song "Tian Mi Mi" was playing in the background as a friend and I tried to decide on our lunch menu. My mainland-Chinese friend said according to her father, this famous song used to be banned in China because it was about romance, instead of the nationalism that the new government was trying to instill in the population at the time.

Curious, I sought more info...
Disclaimer: The opinions expressed in this article are those of the author and do not reflect the official stance of The Jakarta Post.
Topics :
You might also like :
Comments