ASEAN: Embrace North Korea as dialogue partner

Canberra |

Tue, May 8, 2018

| 11:20 am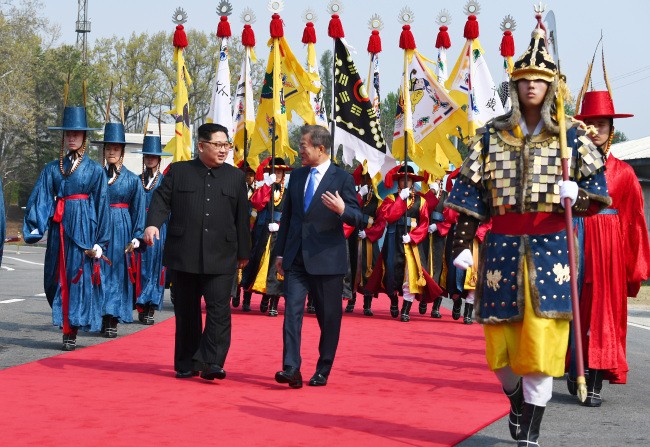 Kim Jong-un became the first North Korean leader to set foot in the South, North and South Korea agreed to work toward a peace agreement to formally end the Korean War and both have also agreed to (eventually) rid the peninsula of nuclear weapons. (The Korea Herald/Cheong Wa Dae )
PREMIUM The inter-Korean summit in April was nothing short of significant. Kim Jong-un became the first North Korean leader to set foot in the South, North and South Korea agreed to work toward a peace agreement to formally end the Korean War and both have also agreed to (eventually) rid the peninsula of nuclear weapons.

Indeed, the summit was more symbolic than full of detailed subst...
Disclaimer: The opinions expressed in this article are those of the author and do not reflect the official stance of The Jakarta Post.
Topics :
You might also like :
Comments