Tokyo summit and us
EDITORIAL

The Jakarta Post
Jakarta |

Tue, May 8, 2018

| 08:11 am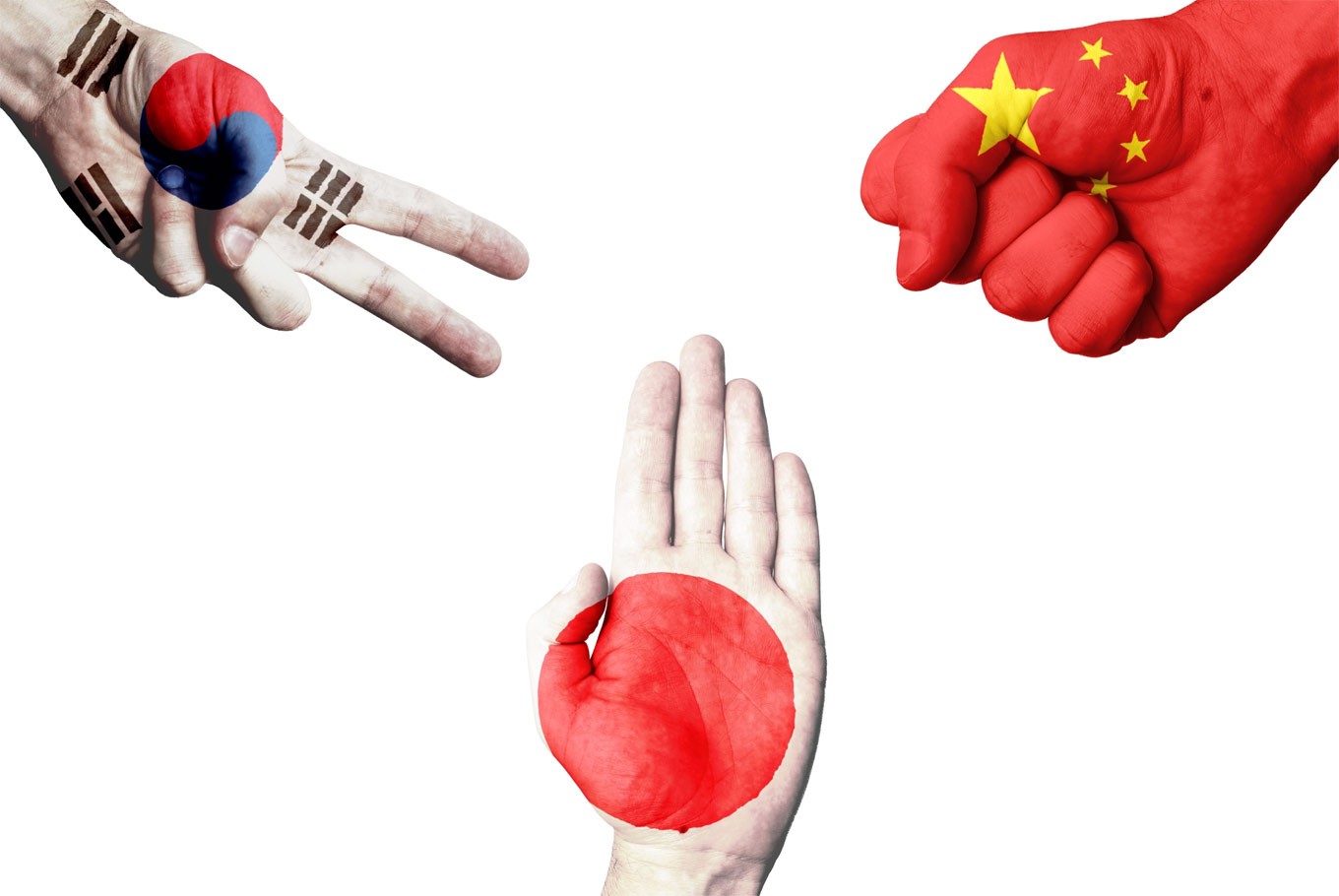 Japan, China and South Korea are facing serious difficulties in their respective bilateral relations. (Shutterstock/File)
The result of Wednesday's trilateral summit between the host, Japanese Prime Minister Shinzo Abe, his guests Chinese Premier Li Keqiang and South Korean President Moon Jae-in will be a decisive factor for the next United States and North Korea meeting.
There is a real chance that the decades-long nuclear threat from the North will eventually be resolved amicably, which would be beneficial for all. ASEAN, with the leadership of Indonesia, should not miss the chance to seriously engage in the crucial peace negotiations.
Japan, China and South Korea are facing serious difficulties in their respective bilateral relations. They know they must be able to put aside differences and agree to take a united position in pushing for the denuclearization of the Korean Peninsula.
Despite the delicate conflicts with the two countries, PM Abe will be the summit's main benefactor with a good chance to improve relations with Japan's two former colonies. The occupation history remains an emotional issue for them. The annual summit itself has been delayed since 2015 as Abe failed to persuade them to come to Japan.
Next month, US President Donald Trump will meet with North Korean Supreme Leader Kim Jong-un to discuss normalization of their diplomatic ties. Kim previously assured President Moon of his seriousness in totally ending his nuclear program. The world will scrutinize his words during his encounter with Trump.
President Joko "Jokowi" Widodo should ensure that ASEAN does not merely monitor the Tokyo meeting from afar. He also needs firsthand information from each of the summit participants about the meeting.
The US and North Korea reportedly have agreed to choose Singapore as the venue for the historic summit between Trump and Kim. The choice was based on the position of Singapore as the current ASEAN chair, reports said. Jokowi had openly offered Indonesia to host the summit, but though he may be disappointed, as a statesman, he must work with Singaporean Prime Minister Lee Hsien Loong in ensuring the summit's success. What is at stake here is the security and stability of the whole region.
ASEAN should be much more active from now on because whatever happens on the Korean Peninsula will directly affect our own regional neighborhood. Therefore, ASEAN must move from its long-standing tradition to distance itself from the nuclear crisis.
On the latest progress, in the statement issued after the leaders' retreat summit in Singapore last month, the leaders only said "We reiterated our support for international efforts to bring about the complete, verifiable and irreversible denuclearization of the Korean Peninsula in a peaceful manner, and expressed hope for a peaceful and amicable resolution to the issue."
Indonesia has good relations with the three Tokyo summit participants and also with North Korea. The President should capitalize on the positive factors for the sake of the security of Southeast Asia and also for his own citizens.
Topics :
Join the discussions