How Yogyakarta preserves discrimination
Utrecht, The Netherlands |

Fri, May 11, 2018

| 12:13 pm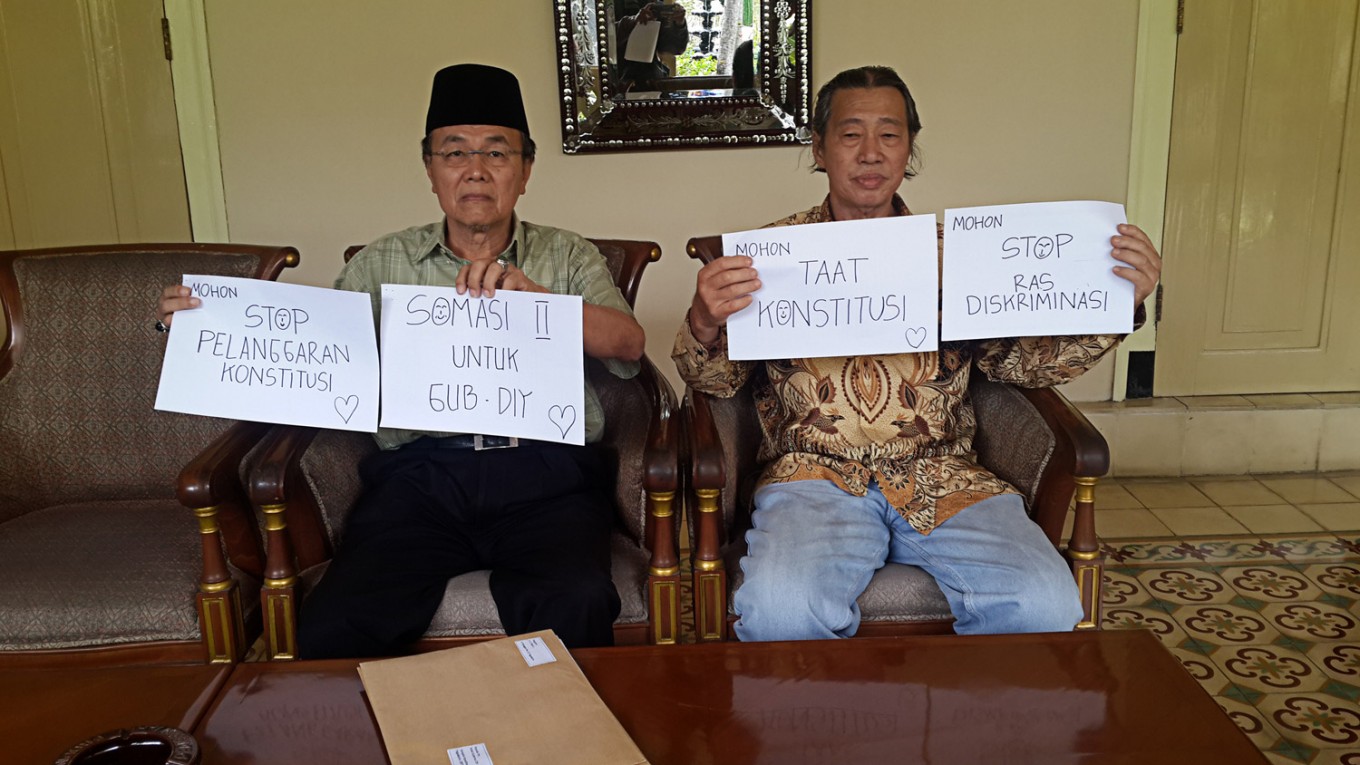 Standing for the rights – Yogyakarta resident Z.Siput Lokasari (left), who is also a Chinese descent, and Indonesian Son Movement against Discrimination (Granad) head Willy Sebastian show posters written with messages "Please Stop Discrimination" and "Please Obey the Constitution" to protest the discriminatory policy on land ownership in the province. (JP/Bambang Muryanto)
PREMIUM In a recent verdict, the Yogyakarta District Court upheld a long-standing regulation that prohibits Chinese-Indonesians from owning land in the sultanate city.

This verdict defies the spirit of the 1998 reforms, which strongly promote equality for all citizens no matter their ethnicity, religion or socio-economic status.

Regardless of the privilege afforded by L...
Disclaimer: The opinions expressed in this article are those of the author and do not reflect the official stance of The Jakarta Post.
Topics :
You might also like :
Comments