One-day business licensing
Editorial Board

The Jakarta Post
Jakarta |

Thu, July 12, 2018

| 08:24 am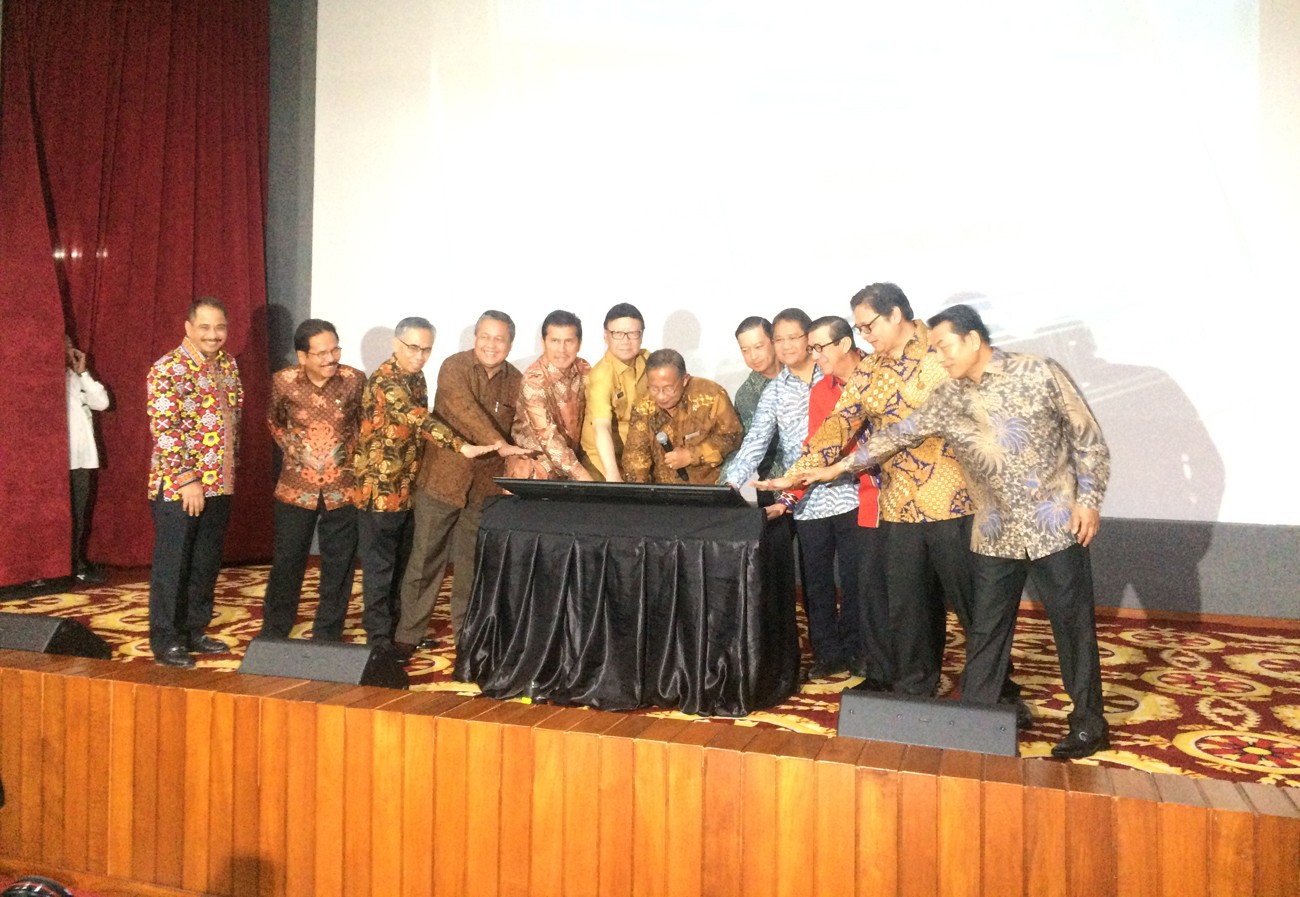 Coordinating Economic Minister Darmin Nasution (center) launches the Online Single Submission (OSS) licensing system along with other cabinet members as well as Financial Services Authority chairman Wimboh Santoso (third left) and Bank Indonesia Governor Perty Warjiyo (fourth left) in Jakarta on June 9. (JP/Marchio Irfan Gorbiano))
Coordinating Economic Minister Darmin Nasution finally launched on Monday the Online Single Submission (OSS), an integrated digital licensing system that promises to complete processing business permits from the central government and regional administrations within a few hours, compared to the several months the process took before.

That sounds like a fairy tale, considering the large number of licenses and permits (with more than 50 at the latest count) businesses need to obtain from dozens of state and local organizations to operate in the world's largest archipelagic nation.

The OSS system is certain to encounter many bugs and glitches at the outset, and it will have limited regional reach within the first year at least, due to the lack of IT infrastructure in many regencies. Therefore, managing the OSS has been temporarily assigned to the office of the chief economy minister before it becomes the full responsibility of the Investment Coordinating Board (BKPM).

Businesspeople still have the option to process their permits at the one-stop integrated licensing counters at the BKPM in Jakarta and at provincial and regency investment boards (BKPMDs). And licenses for mining and financial service businesses are still processed outside the OSS system.

Darmin's office has been under pressure to complete the rather revolutionary OSS system, because it not only integrates the entire licensure process, but also took it online, thereby removing the need to process the documents in person. Doing so also required legal reform, revising and reconciling hundreds of laws and regulations.

We can openly admit that the licensing process has long been prone to bribery and corruption; it's no wonder that there has been strong resistance to implementing the OSS.

But we should also be magnanimous in commending President Joko "Jokowi" Widodo for his steely determination to develop the new digital licensing system. In fact, Jokowi put business licensing reform and infrastructure development at the top of his administration's working programs from the very start of his term.

Certainly, it is much easier to build physical infrastructure than to reform the bureaucracy to expedite business licensing and strengthen law enforcement, as the latter requires a drastic change in the mindset of officials from simply approving and issuing permits to being a good public servant that coordinates well will all relevant government organizations.

Of the 10 key indicators the World Bank uses in its Ease of Doing Business rankings, Indonesia has always performed most poorly in those areas that require massive deregulatory measures, such as business licensing and import and export clearance, property registration, tax filing and investor protection.

The keys to making the OSS a success are to ensure that it has a secure and controlled system to facilitate business licensing as a legal certainty for investors, to steadily develop the government's IT infrastructure and to establish high integrity in its operations, right from the outset.
Topics :
Join the discussions