Lombok's lesson: Time for disaster-sensitive tourism

Jakarta |

Fri, August 10, 2018

| 10:53 am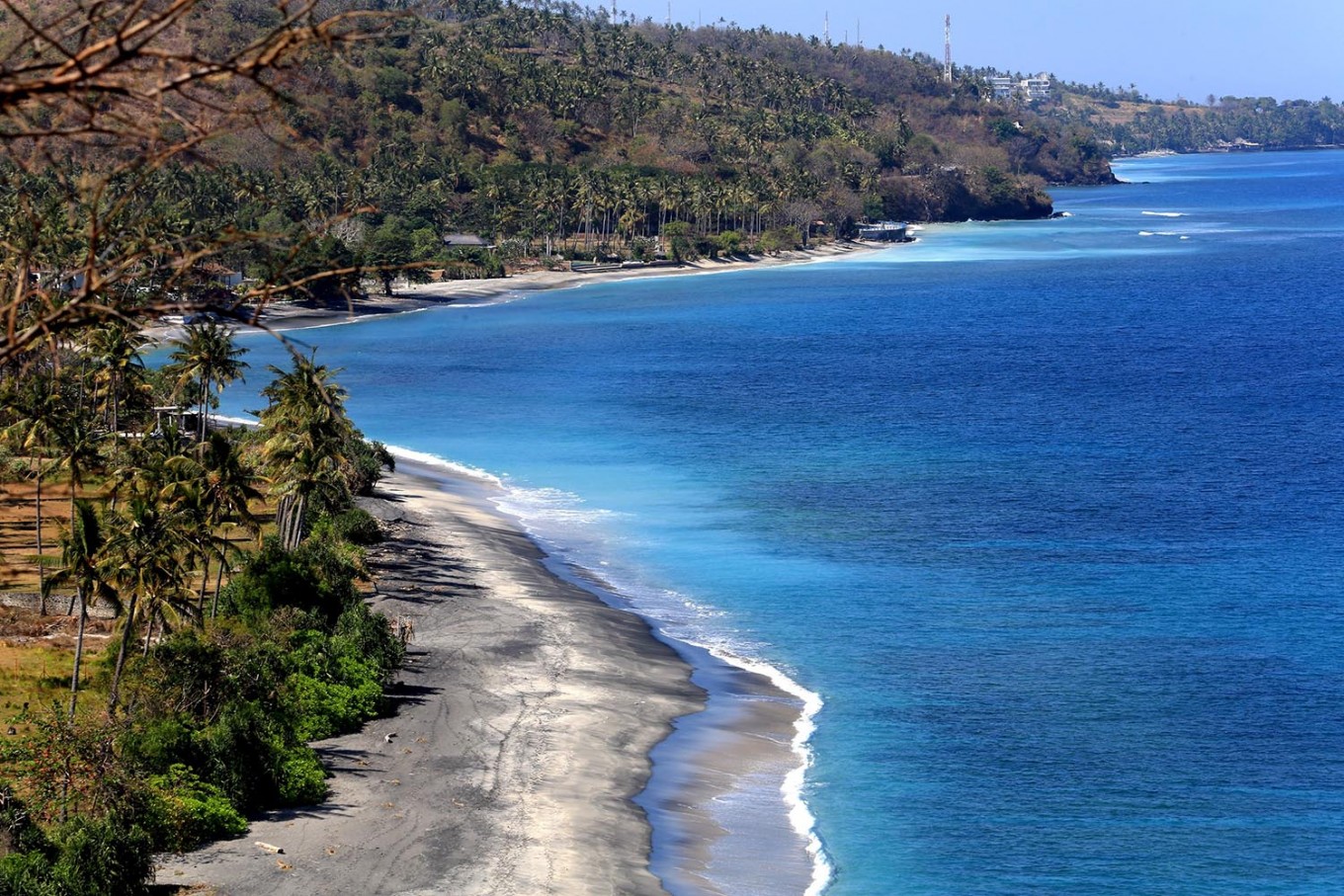 Empty beach in Senggigi, North Lombok, west Nusa Tenggara, Thursday, August 9, 2018. Thousands of local and foreign tourist leave the island after an earthquake struck on Sunday. (JP/Seto Wardhana.)
Let's face it: Indonesia is prone to natural disasters, ranging from a 24-meter-high tsunami that devastated Aceh to a 7.0-magnitude earthquake that rattled Lombok, West Nusa Tenggara, on Sunday.

The Aceh tsunami in 2004, the Yogyakarta earthquake in 2008 and the Padang temblor in West Sumatra in 2009 all alarmed us and we have learned a lot since then. Over the past decade, we have obtained more knowledge, skills and equipment to handle various disasters. The National Disaster Mitigation Agency (BNPB) and National Search and Rescue Agency (Basarnas) deserve our tribute for proving their professionalism in coping with disasters.

Yet, a gap remains and the Lombok earthquake shows it.

There is a big difference between Lombok and Padang, even though both have experienced an earthquake. Lombok is a popular tourist destination and faces a more complicated situation than Padang did. Meaning to say, Lombok is frequented by foreigners as well as domestic tourists, especially during the holiday season.

A brief look at what happened on popular Gili Trawangan Island shortly after the earthquake struck indicates that we are hardly prepared for evacuation measures during a disaster in a tourist hot spot. Thousands of tourists swarmed the Gili Trawangan shores and waited for hours for rescue boats without any clue as to what will happen and without basic necessities.

Unfortunately, the number of boats available was very limited for such a large-scale evacuation. Even 24 hours after the disaster, around 100 tourists were still stranded there.

Simon, a tourist from London, told The Guardian, "We spent the night on the beach and then in the morning we went to the harbor. The response was completely uncoordinated, there were hundreds of people surrounding the jetty".

The Lombok mainland was a similar mess. All the lights were out and many buildings had crumbled. Scores of people were killed and wounded after being hit by collapsed buildings.

Clearly, we are unable to support tourists in a time of disaster. Tourism has flourished rapidly but we lack awareness of disaster mitigation. Multistory hotels have been built, but they are probably not earthquake-resistant. Worse, they may lack building safety standards and the authorities may have never inspected them.

Tourism agency staff and hotel employees are not equipped with the basic knowledge and skills on how to deal with a disaster. To make matters worse, backup power and water supply are not available either.

When drafted, Tourism Law No. 10/2009 did not anticipate a state of disaster. Now that we have set an ambitious target of recording 20 million foreign tourist arrivals by 2019, the relevant question is whether we have designed adequate emergency measures for when a disaster hits a tourist destination.

Tourism is by no means a matter of providing fancy swimming pools and serving tequila; more importantly, it is about preparing responsible and coordinated actions as well as sufficient access to water, food, medicine and shelters when lives are at stake.

In recent years, disaster-sensitive tourism has emerged as a global phenomenon, particularly because of the vulnerability of tourist destinations to natural disasters like earthquakes, volcanic eruptions and tsunami.

The main idea is simple: How can tourists' lives be saved and injuries minimized? Each disaster may present different and complicated challenges, but a tourist destination could rely on a well-regulated system to deal with it.

The basic understanding of tourism disaster planning is rooted in stakeholders' understanding of the hazards, natural disasters and emergency planning. Building infrastructure is ineffective without changing and transforming the mindset and behavior of the stakeholders.

Meanwhile, Nina Mistilis et al in Knowledge Management for Tourism Crises and Disasters argue that knowledge is a powerful resource to help the authorities, tourism operators and tourists prevent, mitigate, plan for and recover from disasters and crises. Destinations need knowledge in the three stages of disaster management: pre-disaster prevention and planning, disaster situation management and post-disaster phases of resolution and return to normality.

Education, training and exercise, followed by routine disaster drill are some of the feasible and affordable programs that can increase awareness, capacity, preparedness and readiness.

Second are the coordination, regulation and law enforcement aspects, which are often the weak spots. The government, in this case the tourism authority, needs to go beyond the traditional tourism intervention and policy by having close coordination with health, transportation, public works and search and rescue authorities. Tourism officials need to actively implement current intervention on tourism practices that emphasize on disaster preparedness, response and recovery.

To make sure all the strategies work, they have to be safeguarded by strong law enforcement. Tourism authorities supported by law enforcement need to be strict on tourism permits. Those authorities need to conduct close and routine examinations of building safety code, evacuation procedures and access, recovery plans and the availability of power, water, medical supplies and emergency shelters.

In the financial aspect, more local revenues collected from tourism should be channeled first to building emergency infrastructure prioritized in remote yet popular tourist hot spots like Gili Trawangan. The emergency facilities include boats, helipads, quake resistant jetties, hospitals and shelters.

As most of our popular tourist destinations are natural sceneries that are prone to natural disasters, a disaster-sensitive tourism strategy is pressing. We have a moral obligation to protect our guests. The goal is to have them return to the tourist destinations as quickly as possible after a disaster.

If we can save our tourists, we can save the future of Indonesia's tourism.
***
The writer is a researcher for public health research capacity building at the University of Indonesia (UI). The views expressed are his own.
Disclaimer: The opinions expressed in this article are those of the author and do not reflect the official stance of The Jakarta Post.

Join the discussions