Revolutionaries revisited: New fight of ex-combatants
Shadia Marhaban and Rizki Amalia Affiat

-
Banda Aceh/London |

Fri, September 21, 2018

| 09:42 am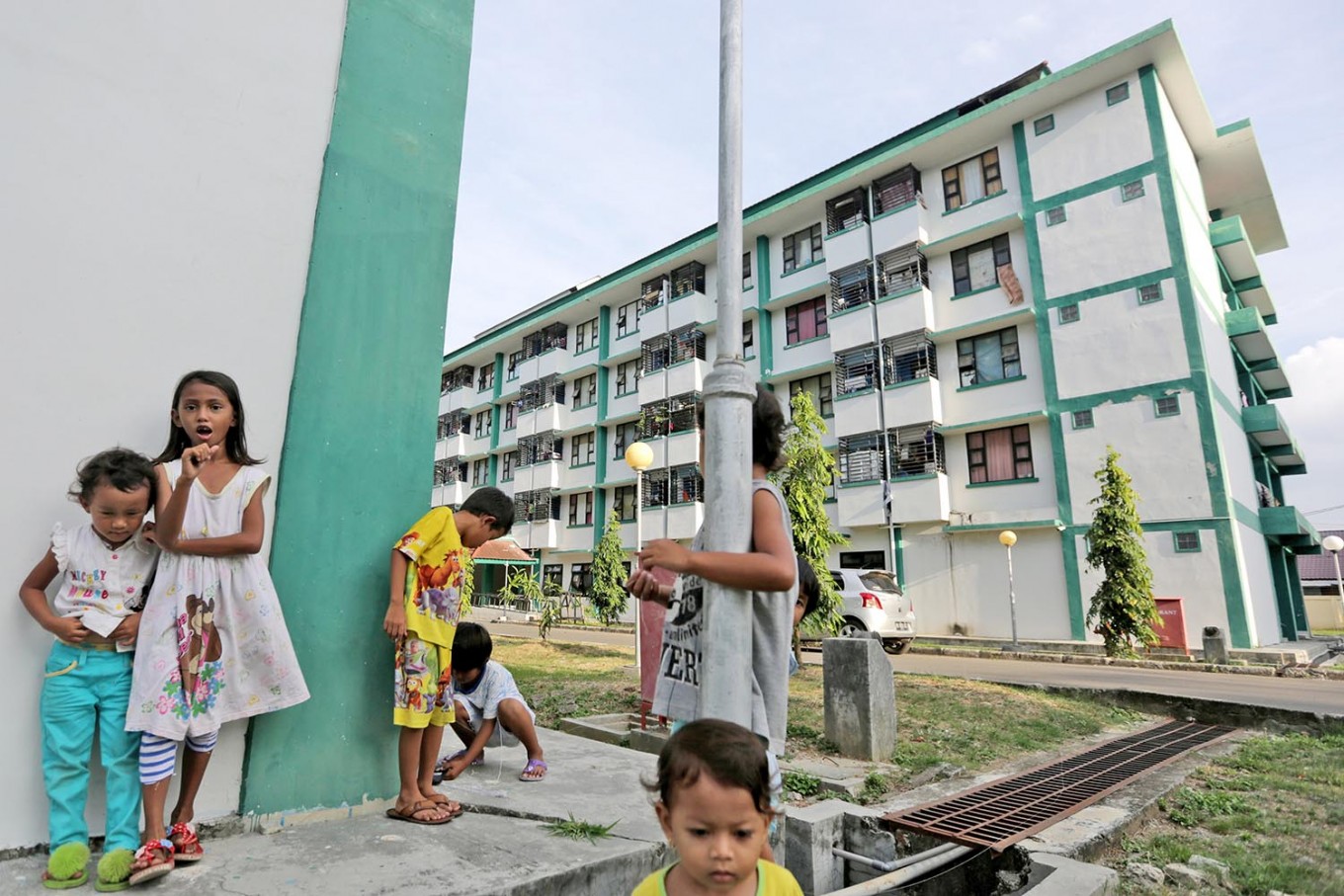 Ten years since Aceh began to receive special autonomy funding in 2008, it remains the poorest province in Sumatra with high unemployment. (Antara/Irwansyah Putra)
Aceh struggled for 30 years to gain independence from Indonesia until a massive earthquake and tsunami hit in December 2004, and a peace agreement was achieved on Aug. 15, 2005. Similarly Maoists in Nepal struggled for 10 years to abolish the monarchy and establish a communist government.

Now in both Nepal and Aceh over 10 years of a peace process have led to new post-conflict governments and political parties. Many donors have left, assuming a decade is sufficient to survive transition. Yet problems remain. Recent peer-to-peer learning activities by the Berghof Foundation in Kathmandu among various former armed groups in the region, have revealed the challenges particularly faced by women members of former non-state armed groups in becoming politically active as politicians or community leaders.

In Nepal, despite the Maoists' commitment to women's emancipation, the senior Maoist leadership remains entirely male, as demobilization has largely failed to cater to women's specific needs for rehabilitation and reintegration, according to last year's report by Accord Spotlight, a journal on peace initiatives. Both the numbers of women combatants in Nepal's People's Liberation Army (PLA) and Aceh's inong balee in the Free Aceh Movement (GAM) were fairly small.

However, Nepal's Ex-PLA Academy acknowledges 40 percent women combatants in the PLA, with around 10,000 women incorporated as members. The Liga Inong Acheh (Aceh Women's League) — an organization established to politically empower women ex-combatants — estimates around 1,200 women joined GAM during the war from the late 1980s.

Post-war power dynamics have been sustained with international aid, however, we need awareness about what it lacks. Women leadership training for elections, supported by United Nations Women from 2008 to 2011, effectively excluded women ex-combatants from its beneficiaries. Moreover, many gender-equality programs by the government and international donors have ranged around unsustainable and ad hoc livelihood aid, as noted in the 2012 Multi Donor Fund Final Report for Aceh and Nias.

Researchers have revealed that despite the positive impacts of aid efforts, only a few international agencies have fundamentally taken conflict into account when planning interventions. They did not consider conflict issues in the reconstruction effort except for the security of their staff, such as reported by Adam Burke and Afnan in a 2005 Indonesian Social Development paper, a year after Aceh's disaster.

Several of the international "gender experts" were either newly arrived or had not learned about the complex socio-political-historical context in Aceh. The Aceh Monitoring Mission only expressed interest in women's participation just as it was about to exit in 2007, as researcher Jacqueline Siapno wrote.

What does a peace process mean after decades of war? The UN Security Council Resolution Number 1325 supports women participating in peace processes and security. In reality, when all men are competing for power, women must accept they are alienated not only by men and the post peace process environment but also by their own decisions.

In Nepal and Aceh, grassroots women are empowered through various projects to participate in politics. Yet women ex-combatants are not economically empowered. Nepal's ex-PLA Academy works for both ex-combatants and other women. It provides livelihood training and tries to maintain life after training, dealing with the wounded, orphans and children whose parents were injured during the armed conflict, and women survivors from various cases of violence.

In Aceh, the exclusion of women ex-combatants from the peace process has led to their marginalization in post-war rehabilitation and in decision-making processes at many levels. They are mainly mobilized and recognized only in political rallies and rhetorical campaigns or programs. Their political leadership has not been quite so successful in building coalitions or running for election due to patron-client relationships and favoritism in local politics.

Now budget allocation is in the hands of former combatants among today's decision-makers. Although many ex-combatants are among the newly emerging elites, most started with far fewer assets than their civilian counterparts following the war, as researcher Yuhki Tajima writes. Until recently, those outside the elite circles still relied on community support based on war-time solidarity.

The peace process and government policies must be critically examined to avoid becoming "toxic", only to reproduce other actors in an already corrupt structure of the past oppressive government. Women must be among the checks and balances.

Currently we see four main challenges and opportunities in Nepal and Aceh. First, potential conflicts may rise and reoccur after 10 years. For Nepal this is a crucial moment particularly amid the fragmented leadership within the Maoist group. The future may see other groups claiming to represent such groups, or those disappointed by local government may act through violent means. This is our biggest task.

Second, even in "post-conflict" areas like in Chin (Myanmar), Nepal, Aceh and southern Philippines, the potential for conflict remains high not only between the central government and ethnic communities but also among communities. While working in the peace process we must admit our difficulties in addressing this. The need for grassroots mediation is crucial in building common solidarity and social movements.

Third, central governments tend to maintain the policy hierarchy to control the politics of former rebels, as a new power relation is more beneficial to both actors. In Aceh, since 2008, Jakarta has poured in trillions of rupiah in its annual autonomy funds, this year reaching Rp 8 trillion (US$537 billion).

Yet, despite the 2006 law on Aceh governance, many articles are attached to the national authority: regulations on Aceh's flag and anthem, and division of natural-resource revenue — the Acehnese had long demanded the reversal of the unjust flow of revenues from their resources, mainly gas, to Jakarta. A commitment to peace must also entail fulfilment of earlier agreements for Acehnese dignity and welfare.

Fourth, women ex-combatants tend to focus on the lack of electoral capacity, overlooking the potential of other political spheres. Women should participate in non-electoral processes, for instance through collective efforts in the villages to establish equal social relations, through fair distribution of the means of production and reproduction, including access to land, human-rights education, or building entrepreneurship networks.

Implementation is the next hard work of the peace process. The experience of women ex-combatants in Aceh and Nepal is crucial in conflict mediation and political engagement. Drawing only a road map and future plans is not enough. After the revolutionary movement, political resistance is about materializing dignity and justice with the agency of these women. This is their new fight.
***
Shadia Marhaban is a consultant at Mediator Beyond Borders International and a former fellow of the Weatherhead Center for International Affairs, Harvard University.
Rizki Amalia Affiat is an editor at Islam Bergerak and a master's student in Violence, conflict and development at the School of Oriental and African Studies, University of London.
Disclaimer: The opinions expressed in this article are those of the author and do not reflect the official stance of The Jakarta Post.
Topics :

Join the discussions