Better or worse under Jokowi?
Editorial Board

The Jakarta Post
Jakarta |

Tue, October 23, 2018

| 08:31 am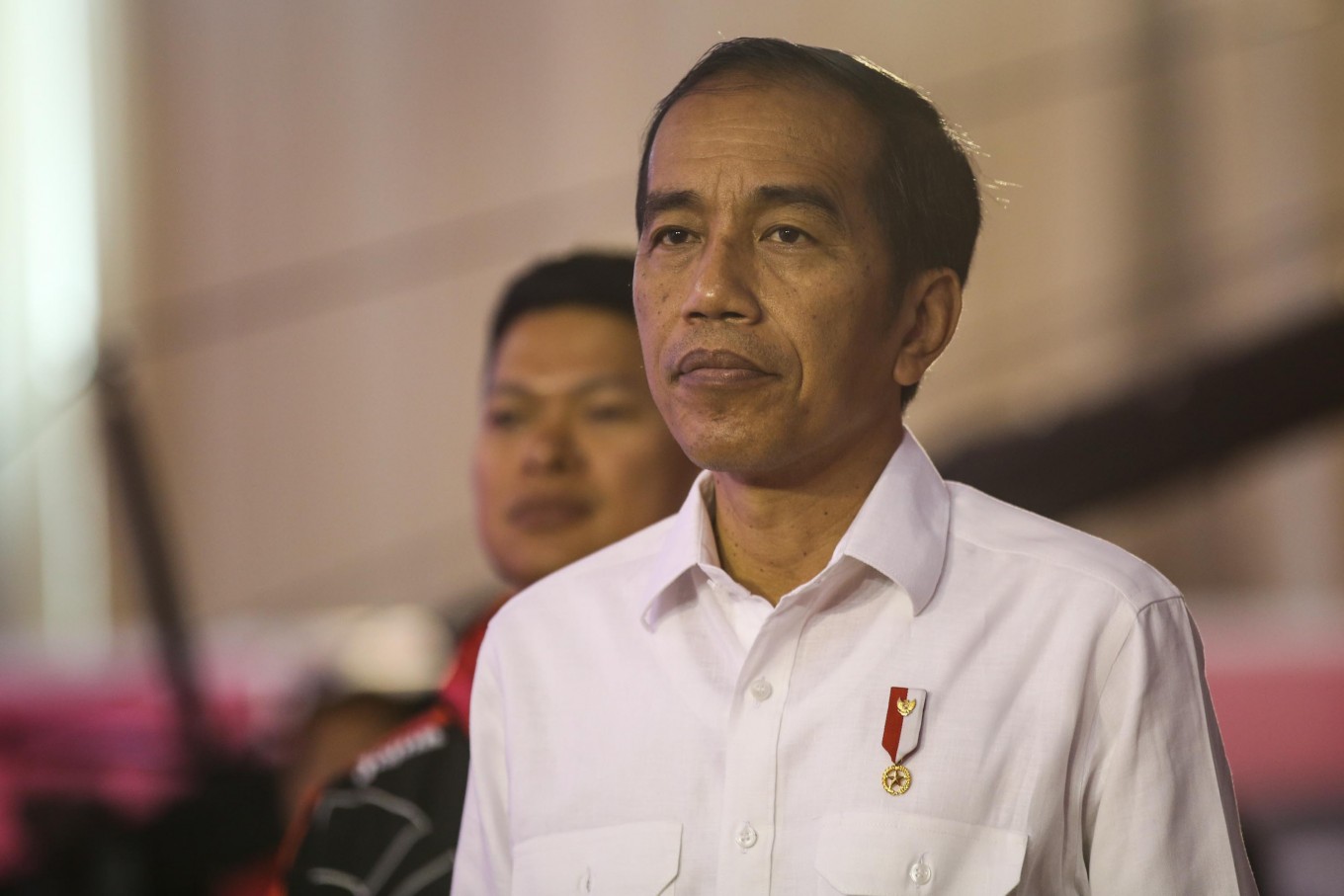 President Joko "Jokowi" Widodo (INAPGOC/Garry Lotulung)
After four years under President Joko "Jokowi" Widodo, Indonesia has seen the construction of new roads, toll roads, seaports and airports that have expedited the movement of goods and people and brought basic services to places that were previously hard to access.

The chain effects of the decision to make infrastructure a priority agenda are overarching. According to Statistics Indonesia (BPS) data, the country has recorded a declining poverty rate, while the relatively stable prices of basic commodities, as evident in the low inflation rate and the rise in household spending, has helped the economy continue to grow. This cannot be separated from the massive infrastructure development Jokowi's administration has prioritized.

Such an approach is costly, not only because it saps a big chunk of the state budget, but also because it appears to sacrifice the country's democracy. For many critics, Indonesia today under Jokowi resembles the Soeharto era, when efforts to propel economic growth justified the curtailment of civil liberties and democracy in general.

Freedom House has consistently ranked Indonesia under Jokowi among the partly free nations, which are characterized by, among other things, systematic corruption, discrimination and violence against minority groups and the politicized use of defamation and blasphemy laws. Indonesia once joined the group of free nations in 2013 during the tenure of then-president Susilo Bambang Yudhoyono, according to the United States-based democracy watchdog.

As Freedom House noted, the blasphemy case against former Jakarta governor Basuki "Ahok" Tjahaja Purnama, a Christian Chinese-Indonesian, and the ongoing restrictions on unrecognized religious minorities' access to identification documents have contributed to Indonesia's failure to move up the ladder to reach the status of a fully fledged democracy.

Worse, Jokowi's administration has enforced a law that allows the state to ban any mass organization without due process under the law. Initially, it was intended to freeze hard-line group Hizbut Tahrir Indonesia, but nobody can guarantee it will not be used to target groups critical to the government in the future.

Human rights protection is another field Jokowi's administration has failed to perform in, as evident from his persistent failure to realize his own promises to address past human rights violations such as the mass killings of supposed communist sympathizers in the mid-1960s. Jokowi rose to power partly with the support of those with checkered pasts, and has not dared risk losing their backing. Last Friday, the National Commission on Human Rights gave a red mark to Jokowi's unfulfilled commitment to human rights.

Some may hold out hope that Jokowi can change, but with the presidential election just around the corner he is likely to favor populist policies so as to maintain and expand his support over issues related to human rights and democracy, which in the developing world are seen as a concern of the elite. Life is neither better nor worse under Jokowi than in the past, and voters will keep this record in mind when casting their ballots next April.
Topics :
Join the discussions