'Gotong royong' and 'Rhine capitalism'

Jakarta |

Fri, November 30, 2018

| 03:13 pm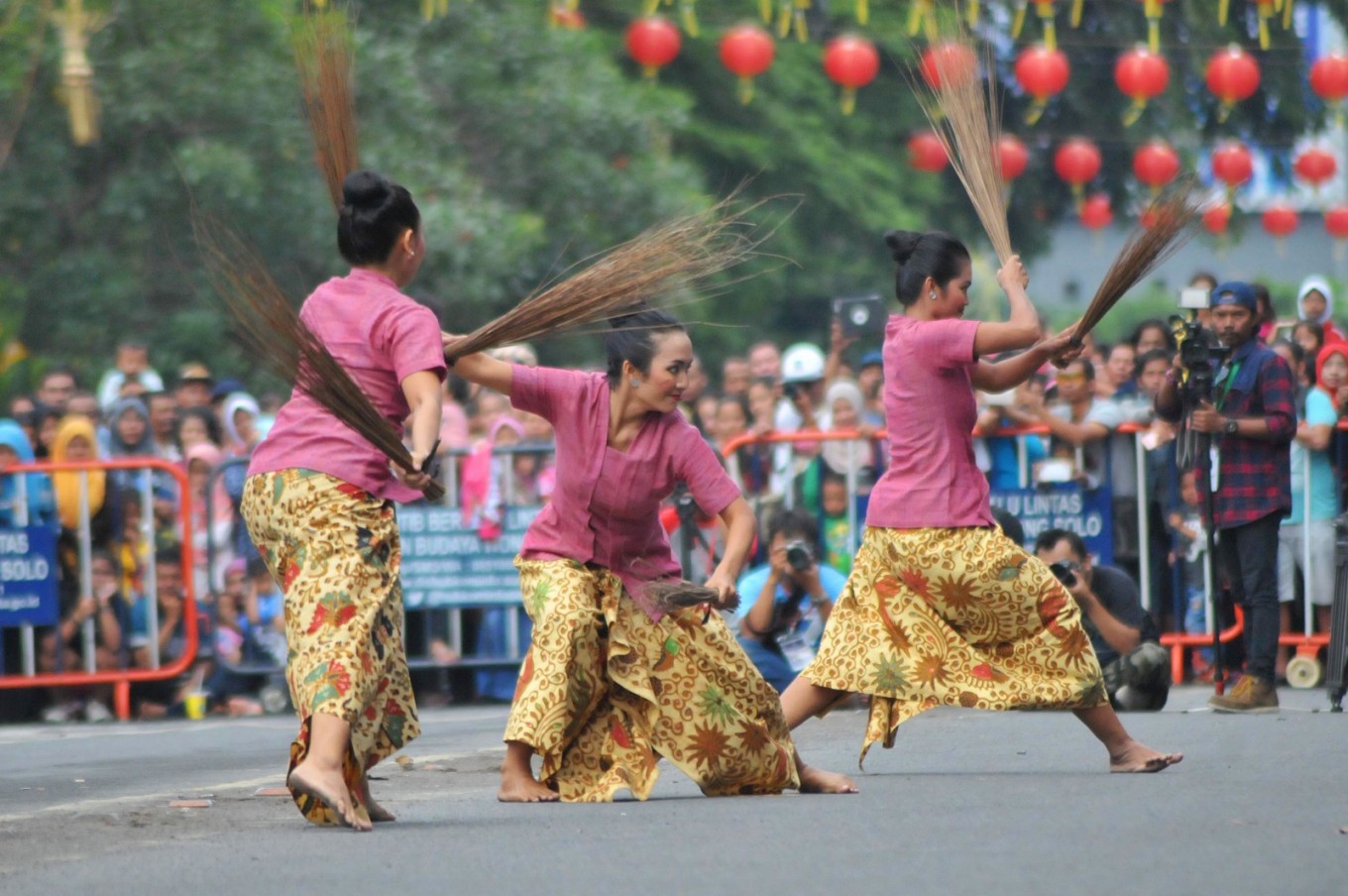 Women participants performing Gotong Royong (mutual cooperation) Dance as part of the Adeging Kutha colossal dance. (JP/Ganug Nugroho Adi)
Last year National Development Planning Minister Bambang Brodjonegoro raised the need for a long-term development framework comprising the economy, society, and sustainable environment. These components should enable us to reach a prosperous nation for all, with a preserved environment.
This inclusive development perspective reminds us of an economic development model from Germany, called the social-ecological market economy (SEME). This economic model had been implemented by Ludwig Erhard, Germany's first economic minister in 1950.
Known also as the "German model" or "Rhineland capitalism", SEME emphasizes the importance of interaction between society, market economy and environment. SEME was founded based on values of free competition, free economic choice, and free development of individual personality.
Meanwhile SEME believes that "[…] every economic success, wherever it is gained, and every improvement in labor productivity will benefit all the people".
This harks of socialism; but while the term "social" in the model refers to equal opportunity and solidarity for weaker members in society (solidarity), it also incentives for higher productivity. The government is placed as referee who creates and implements the rules of the game for a sustainable market economy.
As Erhard once said, "The state provides a sound basis for prosperity not by creating prosperity, but by making sure that is maintained. The state can ensure that the currency remains stable, that there is fair competition, that all income groups have adequate purchasing power." Last but not least, the model also requires the government to pay attention to environmental sustainability.
Essentially, the policies inspired by SEME model would focus on creating equal opportunity and improving human capital. This is simply because by having quality human capital and equal access, all members of society would be able to participate in economic activities including the job market, and contribute to national productivity.
For example, through low or even free education costs such as in Germany, would enable opportunity of upward mobility from those of poor families. On the other side, the government should pay attention to innovation by giving incentives for research and development activities, especially in technology.
As a result, technology innovation would be adopted and implemented by an educated labor force. However, to avoid the expected welfare increase to be enjoyed in only part of society, the government should prevent inequality from becoming too wide, as the father of economic development, Dudley Seers, reminded us long ago.
How does Indonesia perform in those issues? Well, based on the Global Innovation Index, we are still far from perfect, but still see some progress. We were ranked 87th in 2014, while right now we are at 85th. Meanwhile, our neighbor Singapore is in the top five position together with other European countries. Furthermore, our inequality level (Gini Index) shows some progress by decreasing slightly from the earlier period, from 0.40 in 2014 to 0.38 in March 2018, according to Statistics Indonesia (BPS).
To address inequality and prevent social conflict, among others the government has shown priority to human capital development and social security, the latter by creating the Indonesia Smart Card (KIP) and Indonesia Health Card (KIS) to ensure access to educational and medical services for the poor.
Then, how about environmental sustainability? Germany has shown it can integrate technological innovation, economic incentives and environmental sustainability, among others by creating an automatic machine where we can exchange used plastic bottles for money.
In Indonesia environmental awareness has apparently increased along with incentives. In Bali, for instance, we can play skateboard for two hours in exchange for 10 bags of plastic waste in the Blue Bear Bali program. Such efforts are very important as Indonesia is the second highest after China in the global plastic waste problem. However such examples from the SEME model will not work without solidarity and a cooperative mindset between agents such as entrepreneurs, workers and the government.
Interestingly, the spirit of solidarity and cooperation together with the goal for social justice in the SEME model has similarities with Indonesia. As first president Sukarno once expressed, the nation is founded by the spirit of gotong royong (mutual cooperation).
This value is important especially amid current polarization on sectarian lines.
During the ongoing campaign period for the next presidential elections, we need to choose and maintain the programs that focus on human development and foster not only equal opportunities but also inclusivity for the sake of our economic development process based on the state ideology, Pancasila.
***
The writer is a lecturer on economics at Prasetiya Mulya University. The views are personal.
Disclaimer: The opinions expressed in this article are those of the author and do not reflect the official stance of The Jakarta Post.
Disclaimer: The opinions expressed in this article are those of the author and do not reflect the official stance of The Jakarta Post.
Join the discussions