Indonesian envoy wants to close trade gap with China
News Desk

The Jakarta Post
Jakarta |

Tue, December 4, 2018

| 01:08 pm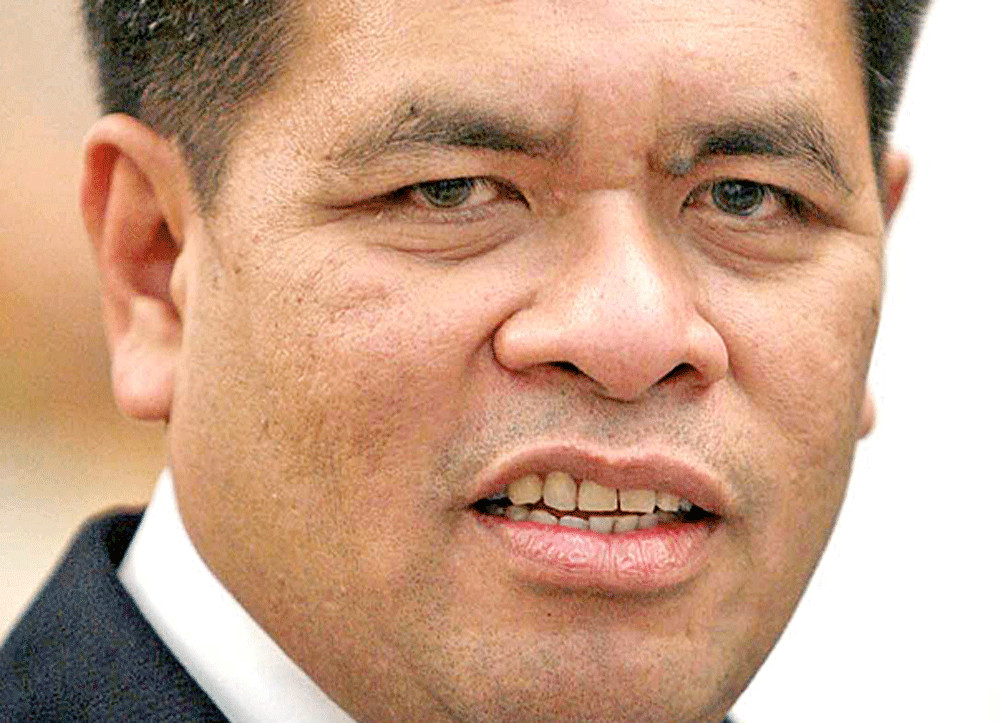 Djauhari Oratmangun (The Jakarta Post/Ricky Yudhistira)
With its sights set on overturning a long-standing trade deficit with China, Indonesia must come up with new solutions to promote itself in the world's most populous country. The Jakarta Post's Dian Septiari, Tama Salim and Novan Iman Santosa sat down with Indonesian Ambassador to China, Djauhari Oratmangun, on the sidelines of a recent seminar on the Indonesia-China Comprehensive Strategic Partnership to talk about his efforts in China. Below are some excerpts:

Question: How do we achieve a balance between exports and imports with China?

Answer: It's better to get creative [...] rather than blame other people. Why do we have to blame people for the fact that Malaysia can export almost US$50 billion [of goods] there, while we [have more to offer] in terms of products and population? Why can Vietnam [...] or why can such a small country as Singapore [do it?] Why can't we? Something must be wrong with us, not with them, because other ASEAN member states can [achieve greater trade volume].

Is it because our businesses are just not interested in China?

Not really [...] but maybe that is just one of the reasons. Our [level of] domestic absorption is high, but we still need exports [to continually grow our economy]. China has seen high domestic consumption too, but it is still expanding abroad. We're the fourth most populous nation in the world, so we do have high absorption, but that doesn't mean we don't need to export our products.

I believe in what President [Joko "Jokowi" Widodo] said, [that] our growth rate is currently at 5.2 percent, and that we need at least 6 percent so we can be among the top five economies by 2050 — that number comes from exports, imports and tourism.

I also want to add e-commerce to the mix because the platform is the future of the world. If we don't seize it, we will be left behind again.

My mission in China is to make creative breakthroughs that close the gap in trade. One of them is through digital platforms such as Alibaba, JD.com, Huawei and Tencent.

During the 11.11 Singles' Day [online shopping] event recently, in just one night Alibaba was able to sell almost $31 billion in goods, while JD.com made almost $17 billion. [Together] that's almost $50 billion in sales. In the course of one night, the total number of transactions went far beyond the value of Indonesia's exports to China in an entire year.

What are our export priorities in China?

Of course palm oil, because its value is in the billions of dollars, and it still can be increased because China still has problems with one of its trading partners — and they don't import soybeans, meaning that our palm oil and coal can go in there and makes billions of dollars.

We're also trying to get our tropical fruits into China, right now we have negotiations for [exporting] mangosteen, zalacca, dragon fruit, Cavendish bananas and milk bananas. We're also trying to [find ways to export] mango and durian.

Meanwhile, out of Malaysia's $50 billion in exports to China, it turns out that around $28 billion comes from electronic products. We produce a lot of nickel for batteries and as China is switching from fossil fuels to electronics, I think we should be the one supplying it.

On opening up China's market, wouldn't infrastructure projects like China's Belt and Road Initiative (BRI) help our supply chains? What's our position on this issue?

We are looking for cooperation that is not purely BRI, but a synergy between BRI and our own Global Maritime Fulcrum (GMF), which is reflected in the cooperation on the four economic corridors.

But that is mainly a matter of investments. The real question is in exports from Indonesia to China; how can we enter their market?

So this BRI-GMF synergy does not necessarily have to support efforts to increase our exports?

We need time for these kinds of projects, but we can still work with existing connectivity.

What is the advantage of having an Indonesia-China comprehensive strategic partnership in terms of Indonesia's competitiveness with neighboring countries?

In this partnership, there are three pillars: politics, economics and the sociocultural. On these three pillars we must go forward together.

We were good friends, [but with the upgraded ties] we are now the closest of friends. It goes without saying that there must be some kind of special treatment from them to us and vice versa. We can have many friends, but out of those friends we have those who we are closest to, so we should be given some preferential treatment by our close friends.

What about mutual trust between the two countries (or lack thereof)?

We have to identify the reasons for the mistrust, whether it is coming from us or from them. Resolving trust issues must come from both sides.

Everybody wants to do business with China, and it's not easy. Not only do we have to compete with other countries, we also have to deal with the [discrepancies in] regulations. I have to translate [the rules] and keep negotiating.

So I usually end up saying, "If you consider us as a comprehensive [strategic] partner, it has to be reflected in numbers." The comprehensive [part of the] partnership means we are your best friend, so give us some preferential treatment.

Join the discussions