Learn about central bank policy through museums ICOMON 2017
Inforial

The Jakarta Post
Jakarta, Indonesia |

Mon, September 4, 2017

| 11:36 pm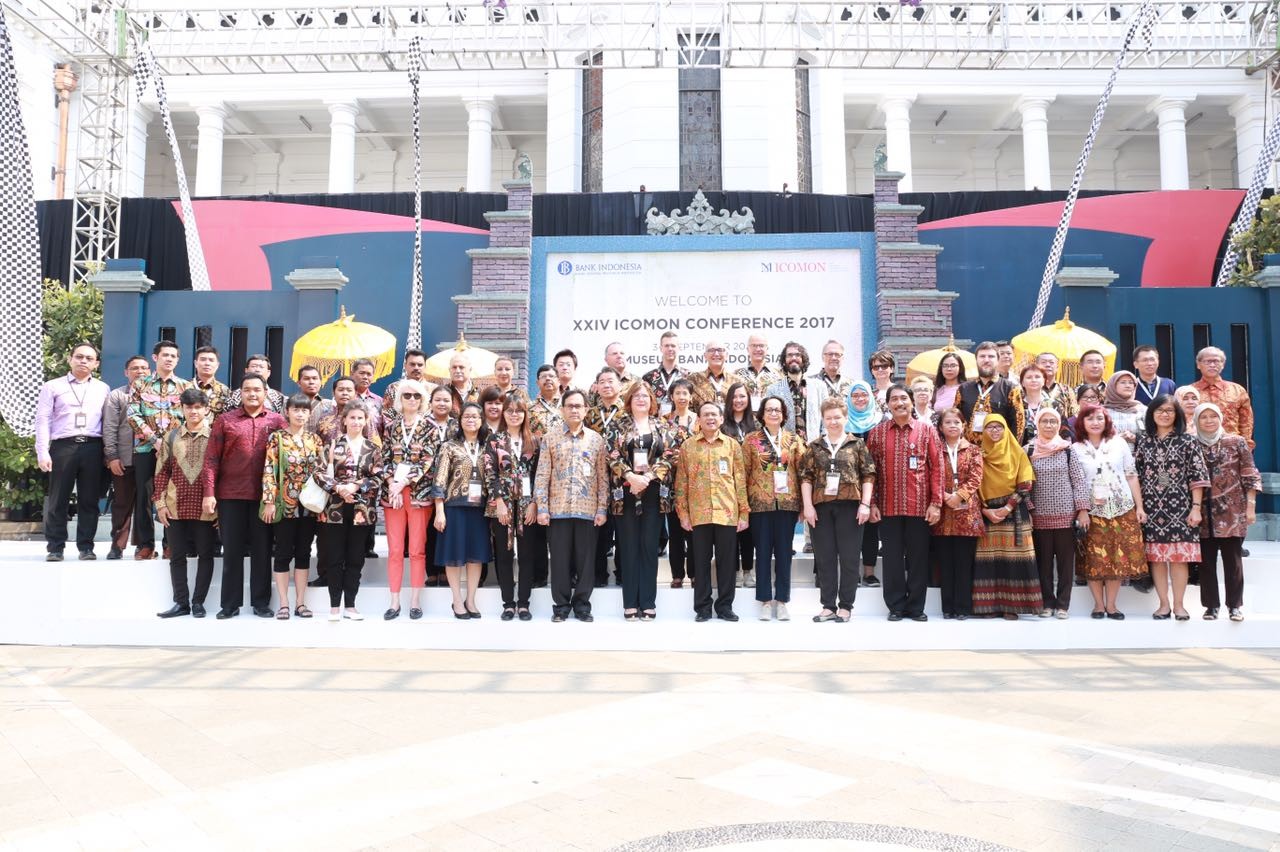 Photos courtesy of Bank Indonesia. (-/-)
Bank Indonesia (BI) welcomed guests from 24 countries for the welcoming dinner of the 24th International Committee for Money and Banking Museums (ICOMON) 2017 Conference on Sunday, Sept. 3, to open the annual grand event for museum communities around the world.
The conference, which is being held from Sept. 3-6 at the Bank Indonesia Museum in Central Jakarta, will revolve around the theme, "Money and Banking Museums: from Display to Engagement." Among the participants who attended the opening of the conference were representative of central and commercial banks, as well as museum professionals, academics and observer communities.
Bank Indonesia deputy governor, Mirza Adityaswara, who opened the event, hoped the event would lead to fruitful discussions and cooperation between the participants.
"I believe this event can be a collaborative moment to enhance cooperation among museum communities throughout the world in order to communicate policies and educate people," he said, as he welcomed guests of the ICOMON 2017 conference.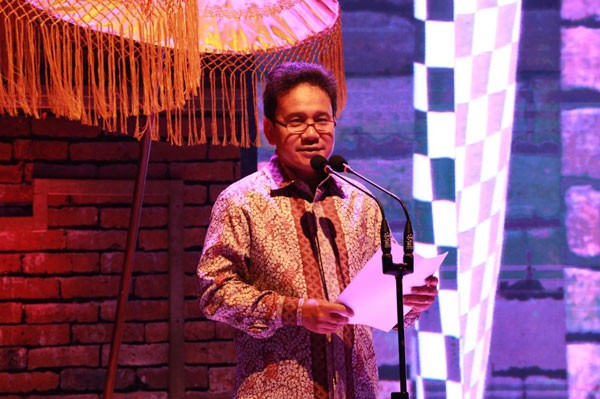 Mirza Adityaswara, Bank Indonesia deputy governor (-/-)
ICOMON is one of 31 international committees under the International Council of Museums (ICOM). The main role of the ICOMON committee is to provide support to museum professionals and encourage them to develop and exchange ideas, new expertise and knowledge through various programs and events, including international conferences.
Mirza said Bank Indonesia was pleased to act as the host of the 2017 conference as it acknowledged the importance of museums as a medium of education for society and the nation as a whole.
"The public should understand that a museum is not a place to store old, bleak objects and old, obsolete folklore, nor an amusement center for senior citizens. Instead, a museum is a place to learn about history in order to build the nation's mentality and character," he said.
For Bank Indonesia, however, its museum has an additional function of serving as a communication tool for the central bank, Mirza added, by "visualizing a range of Bank Indonesia's policies from time to time" through an exhibit layout and interesting collections supported by interactive multimedia technology.
"It is intended that the youth and museum visitors are able to understand Bank Indonesia's policies in its role as a central bank as it seeks to help people achieve welfare. Bank Indonesia has put its museum in a key position to communicate its policies," he said.
Mirza added that Bank Indonesia acknowledged the shifting trend in communication from one-way traditional mass media to interactive social media, as a result of advances in communication technology. It has, therefore, worked to ensure that this digital phenomenon has been taken into account in actualizing the three pillars of the Bank Indonesia Museum's developments, which are to create attractive and interactive displays, strengthen communication strategies and provide education programs for the public.
At the welcoming dinner, participants were greeted by traditional Indonesian music and a Rampak dance performance by Bank Indonesia's staff, before being seated to enjoy a number of Indonesian songs performed on the stage while being served meals with a touch of Indonesian influence.
Mirza said on the sidelines of the event that the hosting of the event was also an opportunity for Indonesia to showcase its culture to the participants. Holding such international events, he said, was also good for the country's tourism.
ICOMON president Eleni Zapiti said that attending the ICOMON conference in Jakarta had exposed her to not only Indonesia's numismatics, but also the country's "beautiful culture and history."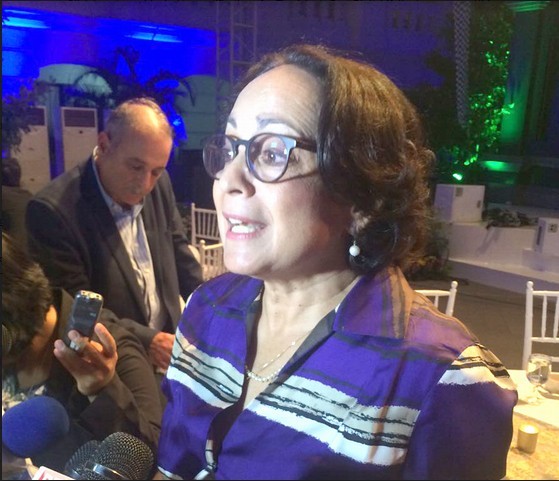 Eleni Zapiti, ICOMON president (-/-)
She was grateful for Bank Indonesia's willingness to host the ICOMON event as she felt it was important for the conference to be held in Asia, as it had been 10 years since an Asian country had hosted the event.
"We would like to approach museum professionals from this region, listen to them and do the best for them as well as learn from them," she said.
She said the ICOMON conference was a platform through which people from all over the world could share their experiences and challenges related to museum operations, and hopefully find solutions. One of the main challenges faced by many museums all over the world, Eleni said, was the need to play a more social role, rather than just being a place for preserving heritage.
"Museums now have to play a role in society. They must stop being observers and start being participants and engage with people and offer people ways to express themselves, learn about their heritage and provide a platform where everybody can come together to learn and create hope for the future," she said.
For money museums, particularly those belonging to central banks, the engagement is more educational in nature, said Christel Schollaardt, Eleni's predecessor as ICOMON president. Central banks have a responsibility to communicate to the public about how their money is protected.
"Especially in times of financial crisis, referring to several decades of successful fiscal policy is an argument that can help solicit trust. As a result, some central banks commit vast sums of money and the newest technology to create fantastic money museums," she said.
However, a great deal of effort is required to make money museums successful, Christel explained. The success of a money museum, she added, could be assessed by looking at five values: the values of a museum's collection, connection and experience, as well as its educational and economic value.
If properly run and managed, a money museum could have a powerful impact on its visitors and society at large, Christel argued.
"No private company has succeeded in producing an object that is even half as durable, half as prevalent or half as well-known as a coin or a banknote. No other object is associated with a comparable range of feelings. A successful money museum manages to make visitors feel proud of being part of a long history of financial exchange," she said.
You might also like :