Enjoy variations of Bali's top culinary delights at Samsara's Kelusa restaurant

Jakarta, Indonesia |

Wed, August 8, 2018

| 12:15 am . (./.)
Besides possessing beautiful natural landscapes, Bali is an island known for its delicious and distinctive foods. If you are a culinary adventurer, be sure to try these five traditional Balinese dishes when visiting the island:
1. 'Ayam betutu'
Perfect for those who love spicy food, locals make ayam betutu by inserting spices into a chicken's stomach for a period of time to let it seep before grilling the meat. To further ensure that the spices marinate perfectly into the meat, they grill it for 24 hours. Now that's dedication.
2. 'Nasi campur'
Nasi campur (Balinese mixed steamed rice) is a traditional dish that is popular among travelers. The dish is actually pretty simple: rice with slices of chicken marinated in Balinese sauce and sayur urap (vegetable salad with grated coconut), typically served with fried peanuts. What makes this mix special is the super-spicy mix of Bali's signature sambal matah and salty-and-sour sauce. The flavor combination is guaranteed to boost your appetite.
3. 'Sate lilit'
Sate (skewered grilled meat) is served by piecing meat together on a tiny wooden stick. This is true for Maduranese sate, which originates from East Java. Bali's sate lilit is served by wrapping the meat around a piece of sweet-smelling lemongrass. Sate lilit typically uses Spanish mackerel.
4. 'Lawar kuwir'
Lawar kuwir (vegetable salad with chicken dressed in grated coconut) is well-known for its subtle combination of savory, sweet and salty flavors. This dish can be enjoyed best when eaten with ayam betutu or sate lilit.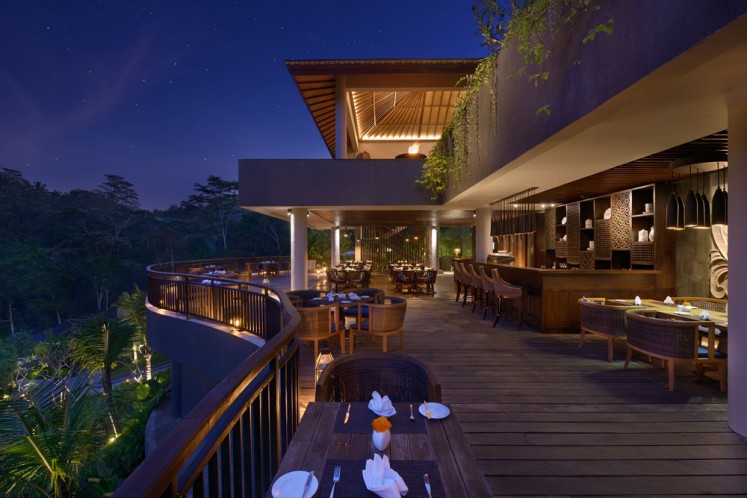 . (./.)
These foods are available at various restaurants and vendors in and around Ubud.
If you plan on staying in one of Samsara Ubud's luxury villas, however, you can further elevate your culinary experience by trying the resort's on-site restaurant, The Kelusa, which features twists on these favorite foods, providing you a richer blend of original flavors.
The hotel's executive chef, Iwan Sutrisno, designed an innovative menu that captures diners' imagination. For breakfast, the resort's signature dishes include lobster and egg and Nasi Goreng with Sate Lilit.
Meanwhile, for dinner, you must try the Betutu Cannelloni, a wild fusion that combines spicy ayam betutu and chilli lemongrass vinaigrette with Italian-style tomato ragout and burnt mozzarella.
Adventures for the palate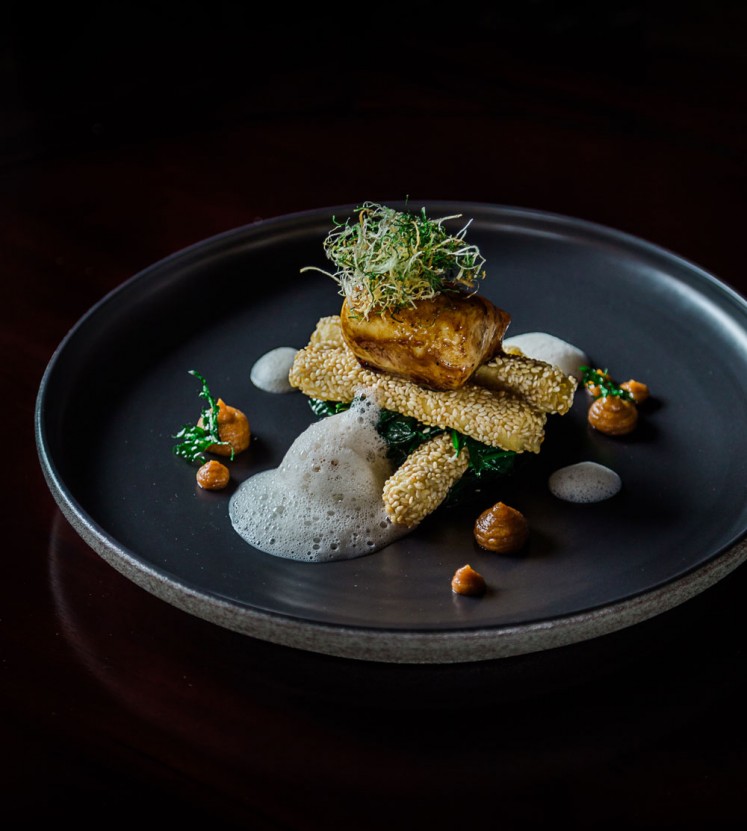 . (./.)
The Kelusa restaurant offers food from various traditions on its lunch and dinner menus.
For instance, its lunch menu comprises a beautiful mix of delightful salads, tantalizing main courses and light desserts. Its refreshing Italian linguine is made with fresh Manilla clams, anchovies and turmeric broth with tabia bun. The linguine is topped with goat cheese and local basil. A fresh, cold dessert called Grilled Pineapple, which comprises Melaka caramel, crème anglaise, coconut flakes and vanilla-bean ice cream, is a great way to conclude your lunch experience on a hot afternoon.
For dinner, you must try chef Iwan's Buntut Strozzapreti, which is a crossover of the signature Javanese sop buntut (oxtail soup) with nutmeg and Italian homemade twisted pasta. Then, conclude your dinner with the Lemongrass Pannacotta dessert comprising candied ginger, shortbread, Asian berries, fresh mint and passionfruit coulis.
While enjoying these foods, take your time to also immerse yourself in the restaurant's out-of-this-world dining atmosphere: its spellbinding views of lush Payangan forest, tranquility and refined service are sure to make you return for more.
About the villa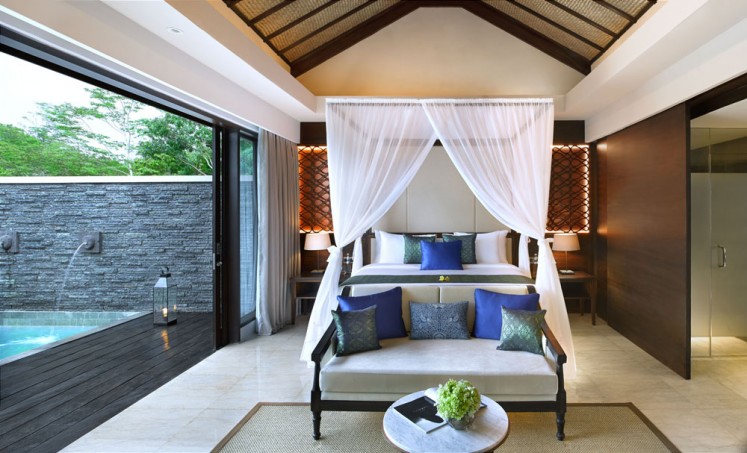 . (./.)
Samsara Ubud is a tropical sanctuary of 17 luxurious private villas comprising eight one-bedroom pool villas, six one-bedroom deluxe pool villas, two two-bedroom pool villas and one three-bedroom pool villa. The resort's myriad of in-resort facilities – including private and communal swimming pools, a state-of-the-art gym, spa rooms and a sauna – are there to ensure a rejuvenating traveling experience.