Indonesian Air Force grounds all Super Puma choppers
News Desk

The Jakarta Post
Jakarta |

Fri, June 17, 2016

| 08:52 pm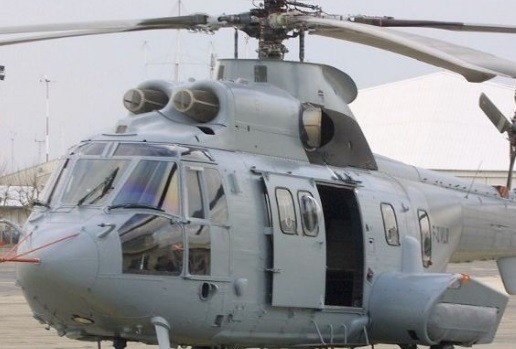 File photo of a Super Puma helicopter. (AFP/Gerard Julien)
The Air Force has suspended the operation of its NAS-332 L1 Super Puma helicopters for safety reasons.
Air Force spokesman First Marshal Wieko Sofyan said on Friday that the Air Force chief of staff, Marshal Agus Supriatna, had instructed the suspension pending the result of study by the Air Force's flight and work safety team.
"We have to ground all the choppers in anticipation of potential accidents. The Air Force chief of staff has also instructed thorough checks on all the helicopters and to analyze and evaluate the results," Wieko said as quoted by Antara news agency.
Wieko attributed the suspension to a crash involving an Airbus Super Puma helicopter off the coast of Norway last month, apparently due to technical reasons, killing all 13 on board.
The crash, according to Wieko, had prompted Europe's air safety agency EASA earlier this month to prohibit all flights by Airbus Helicopters H225 LP and AS332 L2 helicopters as a precautionary measure. The agency also ordered inspections of the suspension of the main gear box and it attachments, a malfunction in which appeared to have played a role in the Norwegian crash.
The Air Force has been operating several NAS 332 L1 Super Puma choppers, produced in 1998 by Eurocopter of France, since 2002 as part of the Atang Sendjaja air base air squadron 6 in Bogor, West Java and Halim Perdanakusuma airbase air squadron 45 VVIP in East Jakarta. (dmr)
You might also like :
Comments