Cilacap fishermen celebrate Independence Day at sea
Agus Maryono

The Jakarta Post
Cilacap, Central Java |

Wed, August 17, 2016

| 09:04 pm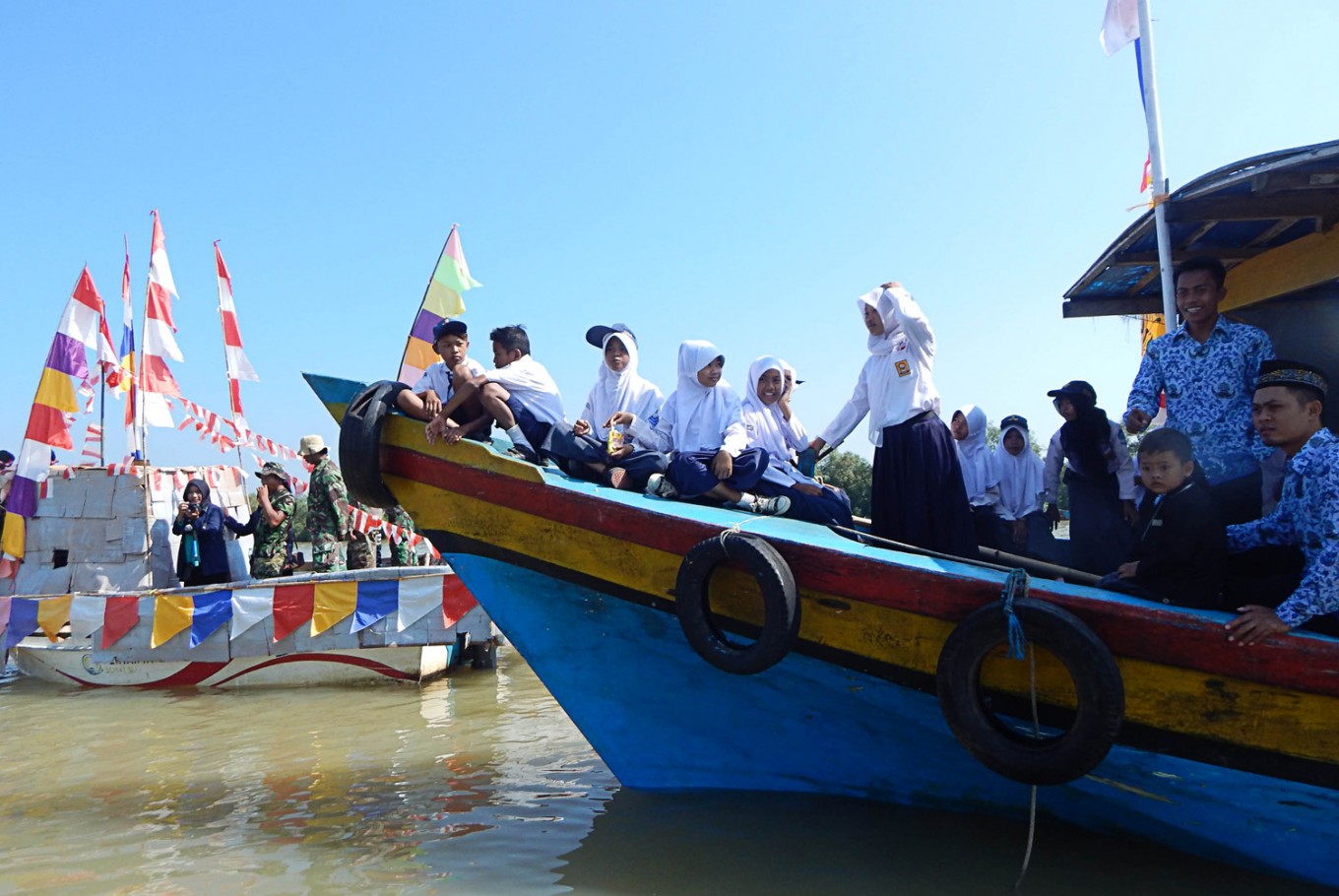 All ready -- Students in Cilacap, Central Java, prepare for a flag-raising ceremony in the middle of the sea to celebrate Independence Day on Wednesday. (thejakartapost.com/Agus Maryono)
Hundreds of Cilacap fishermen living in Kampung Laut district celebrated Independence Day on Wednesday by holding a flag-raising ceremony led by Kampung Laut district head Nurindra Wahyu.
Students, fishermen and representatives of neighborhood associations and villages in Kampung Laut attended the ceremony, which was held in the middle of the sea.
Several members of the flag-hoisting squad raised the national flag on a flagpole installed on the deck of a fishing boat. All attendees observed the ceremony with solemnity from their boats.
"This is our fifth Independence Day ceremony held at sea. Earlier, only school students could attend the flag-raising ceremony because we don't have a field here. For the love of this nation, there is no other way for us but to hold a flag-raising ceremony at sea because the life of Kampung Laut residents is on the sea," Nurindra told The Jakarta Post on Wednesday.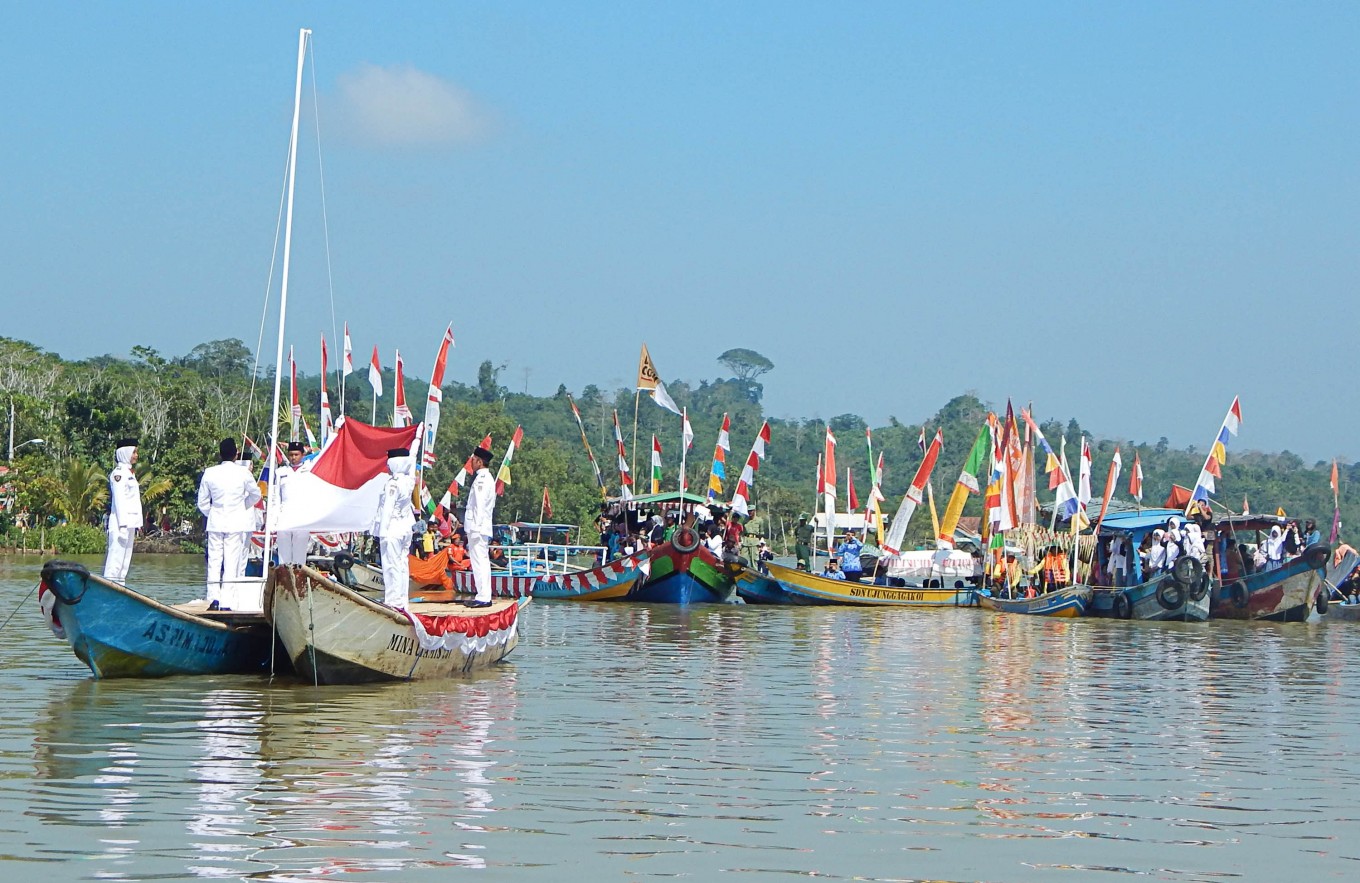 With solemnity -- Members of the flag-hoisting squad raise the national flag on a fishing boat in a ceremony to celebrate Independence Day on Wednesday. (thejakartapost.com/Agus Maryono)
Kampung Laut district has four villages, namely Motehan, Klaces, Ujung Gagak and Ujung Alang, that have 14,000 residents.
In the last three years, the Independence Day celebration in Kampung Laut has become more attractive for tourists.
"We have never collected any payment from visitors who want to attend the ceremony. They only need to rent a boat, which costs around Rp 20,000 [US$1.52] per person," said Nurindra. It takes two hours to reach the flag-raising ceremony location by boat, he said. (ebf)
You might also like :
Comments