Constitutional Court upholds AGO's authority to drop cases
Safrin La Batu

The Jakarta Post
Jakarta |

Wed, January 11, 2017

| 08:03 pm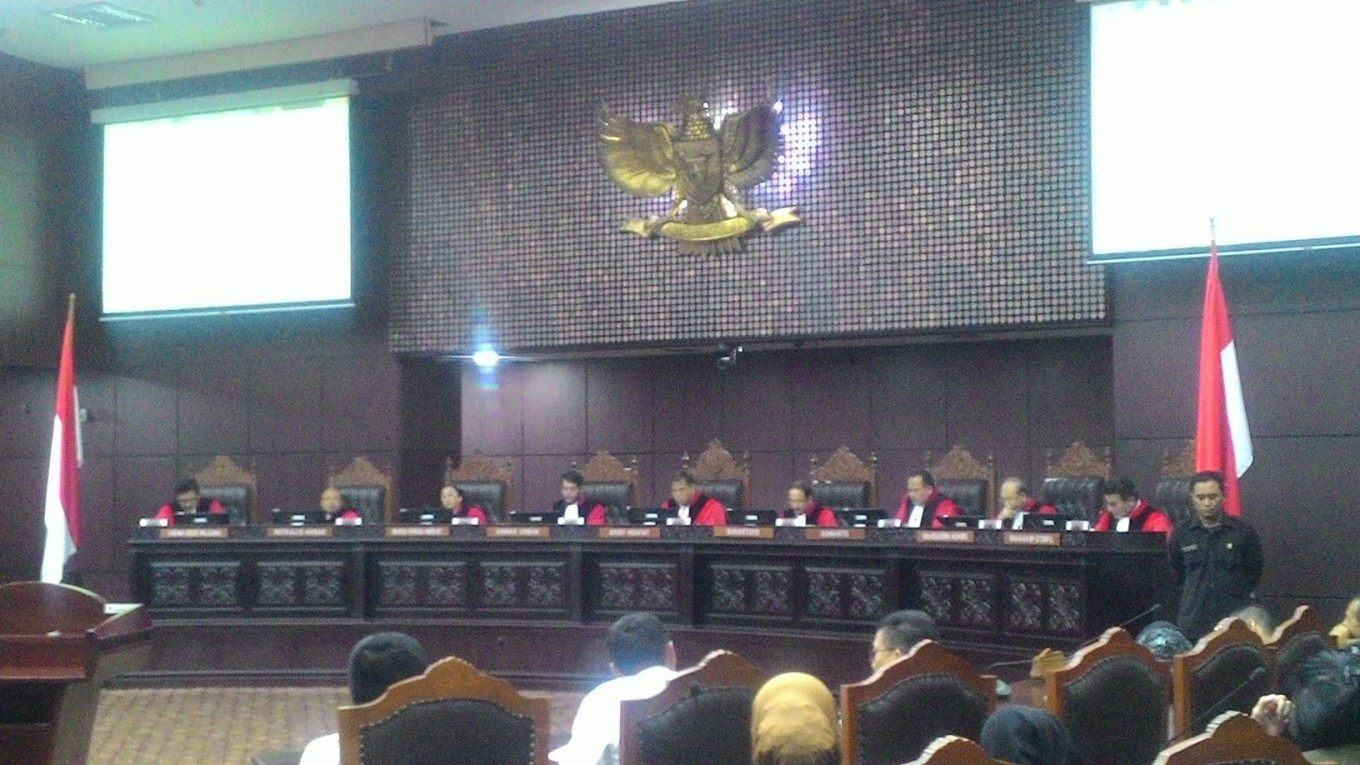 Constitutional Court judges read a verdict in Jakarta on Jan. 11 that upholds the prerogative authority of the Attorney General's Office to drop a case when it is in the public interest. (The Jakarta Post/Safrin La Batu)
The Constitutional Court on Wednesday made a verdict upholding the prerogative authority of the Attorney General's Office to drop a case when it is in the public interest, known as deponering, after some parties filed for a judicial review to challenge the power, saying it was against the principle of equality before the law.
The judges said in their verdict that the AGO's authority to drop a case did not violate the principle of equality before the law because it was only executed for the public interest after getting input from relevant state institutions.
"The attorney general is required to pay attention to input and suggestions from state institutions that are related in any given case," presiding judge Arief Hidayat read from the verdict.
The AGO's deponering right is stipulated in Article 35 of Law No.16/2004 on the attorney general.
(Read also: Government urged to halt Denny, Novel cases)
The request for a judicial review had been filed by some parties to challenge the AGO's deponering right as stipulated in Article 35 of the law. Among those who filed for the judicial review were two men who claimed to have been shot by Corruption Eradication Commission (KPK) investigator Novel Baswedan for allegedly stealing a bird's nest when the latter was still an active police officer in Bengkulu in 2004.
Novel's case had been processed at the Bengkulu District Court after the National Police suddenly decided to continue it as part of a spat between the KPK and the police.
The AGO previously dropped another case involving two KPK commissioners, saying it was done in the public interest.(jun)
You might also like :
Comments