Yogyakarta governor reports online media to police for alleged libel
Bambang Muryanto

The Jakarta Post
Yogyakarta |

Thu, April 20, 2017

| 04:09 pm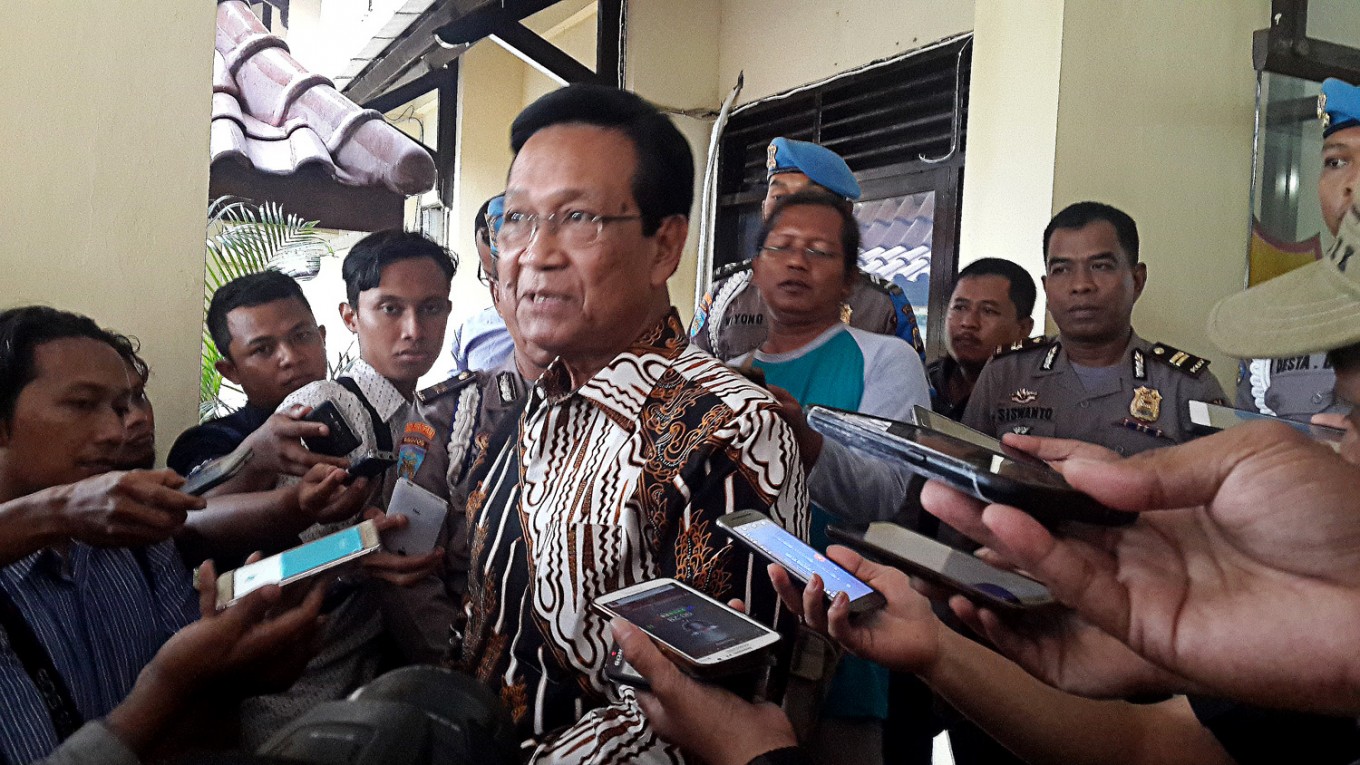 Seeking justice: Yogyakarta Sultan Hamengkubuwono X, who is also the province's governor, speaks to journalists after filing a report with the Yogyakarta Police against an online media company for alleged libel on April 19. (JP/Bambang Muryanto)
Yogyakarta Sultan Hamengkubuwono X, who is also the Yogyakarta governor, reported on Wednesday metronews.tk, an online media company, to the Yogyakarta Police for allegedly spreading false news about him.
The media outlet, he said, had published a false news report accusing him of hate speech against Chinese-Indonesians and had encouraged Jakartans to choose candidate pair Anies Baswedan and Sandiaga Uno during the April 19 gubernatorial runoff election.
"I want to prove that I never did what they stated in the news report," Sultan said.
The case began after metronews.tk published a news report entitled " Sri Sultan Hamengkubuwono: 'I'm sorry, it's not SARA [tribal affiliation, religion, race and societal group], but ethnic Chinese are not suitable to become leaders in the archipelago," recently. The sultan was also quoted as saying: "It's a historical fact that Chinese people are only traitors in NKRI [Unitary State of the Republic of Indonesia]." The news report was circulated via social media, such as Twitter.
The article apparently claimed that the sultan wanted to remind all Muslims, especially those in Jakarta, that they must remember the historical fact that Chinese people in Yogyakarta had taken sides with Dutch colonialists during the second round of Dutch military aggression in 1948.
"Statements in the article are against the law and tarnish my name," the sultan said.
Yogyakarta Police chief Brig. Gen. Ahmad Dofiri said the police would look into the case. "The perpetrator could be charged under articles 27 and 28, which regulate libel and hate speech respectively, of the 2008 Information and Electronic Transactions Law." (ebf)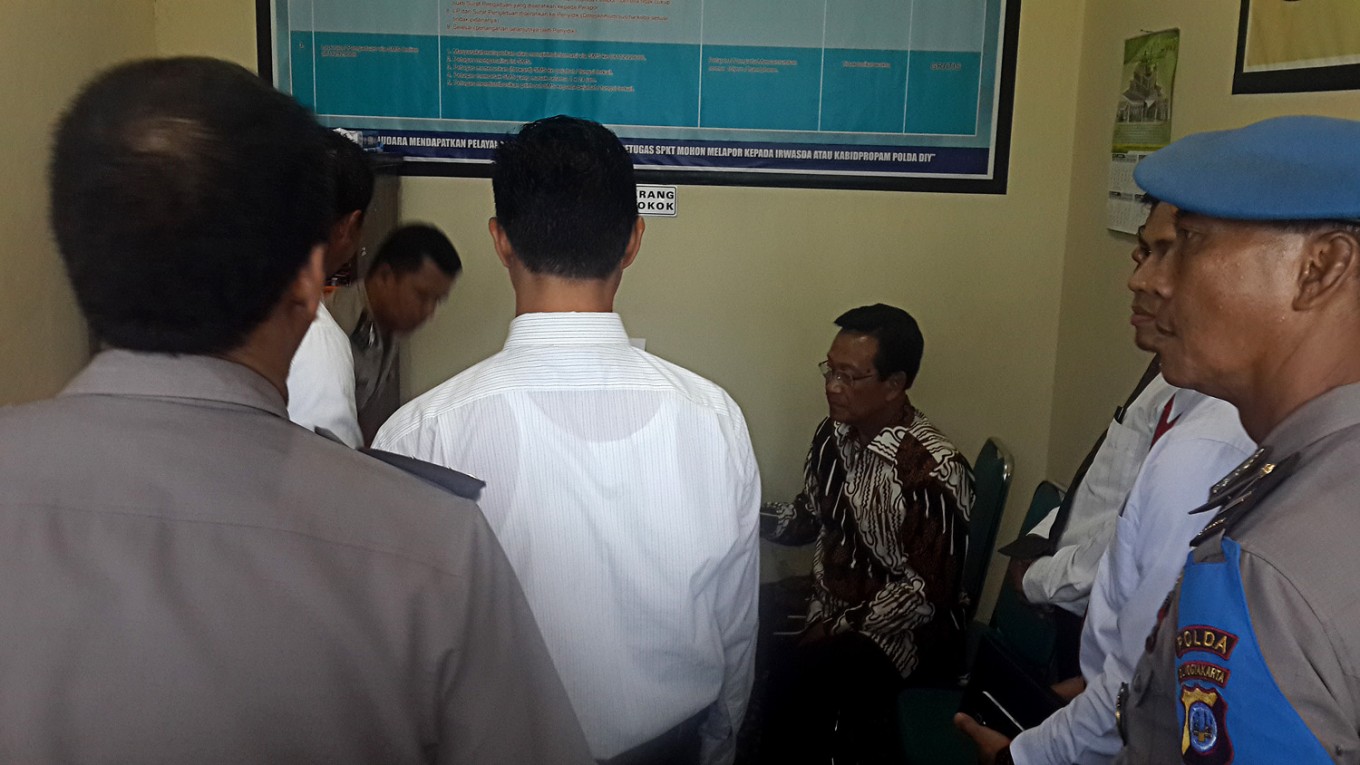 Taking a standing: Yogyakarta Sultan Hamengkubuwono X, who is also the province's governor, files a report against an online media company for alleged libel at the Yogyakarta Police on April 19. (JP/Bambang Muryanto)
Topics :
Join the discussions