Government to revise gas price policy for power generation
Viriya P. Singgih

The Jakarta Post
Jakarta |

Sun, July 16, 2017

| 02:30 pm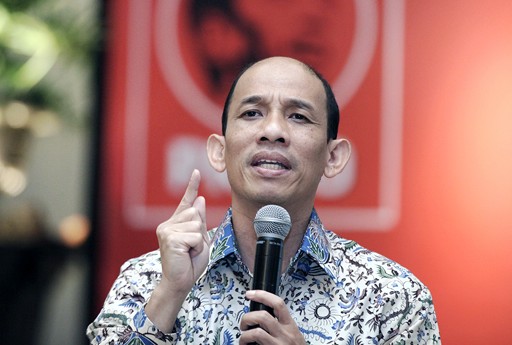 Deputy Energy and Mineral Resources Minister Arcandra Tahar speaks in a seminar. (JP/Dhoni Setiawan)
The Energy and Mineral Resources Ministry plans to revise a ministerial regulation on the use of natural gas by power plants in a bid to provide more affordable gas in the power generation sector.
Energy and Mineral Resources Ministerial Regulation No. 11/2017 sets the maximum gas price of 8 percent of the Indonesian Crude Price (ICP) per million British thermal units (mmbtu) for all gas wellhead power plants. Meanwhile, the price for non-wellhead plants is set at a maximum of 11.5 percent of the ICP per mmbtu.
If the gas price for non-wellhead facilities surpasses its maximum limit, electricity firms, including state-owned PLN, may use liquefied natural gas (LNG) at the same limit with free on board (FOB) shipping.
Then, if the LNG price is still higher than 11.5 percent of the ICP per mmbtu, such firms may import LNG, providing the price does not exceed the limit.
(Read also: Gas policy hanging in balance)
"Even if they [electricity firms] can get LNG for a price of 11.4 percent of the ICP, it would still be unfeasible because they would also need to bear the transportation and regasification costs," Deputy Energy and Mineral Resources Minister Arcandra Tahar said recently.
It is possible that the maximum limit will be revised to provide a more affordable gas price for power generation, he said.
The ICP, used as a benchmark to calculate non-tax income in the state budget, averaged US$48.90 per barrel in the first half of this year.(hwa)
Join the discussions