Prison riot erupts as inmates protest transfer
Rizal Harahap

The Jakarta Post
Pekanbaru |

Mon, July 17, 2017

| 10:42 am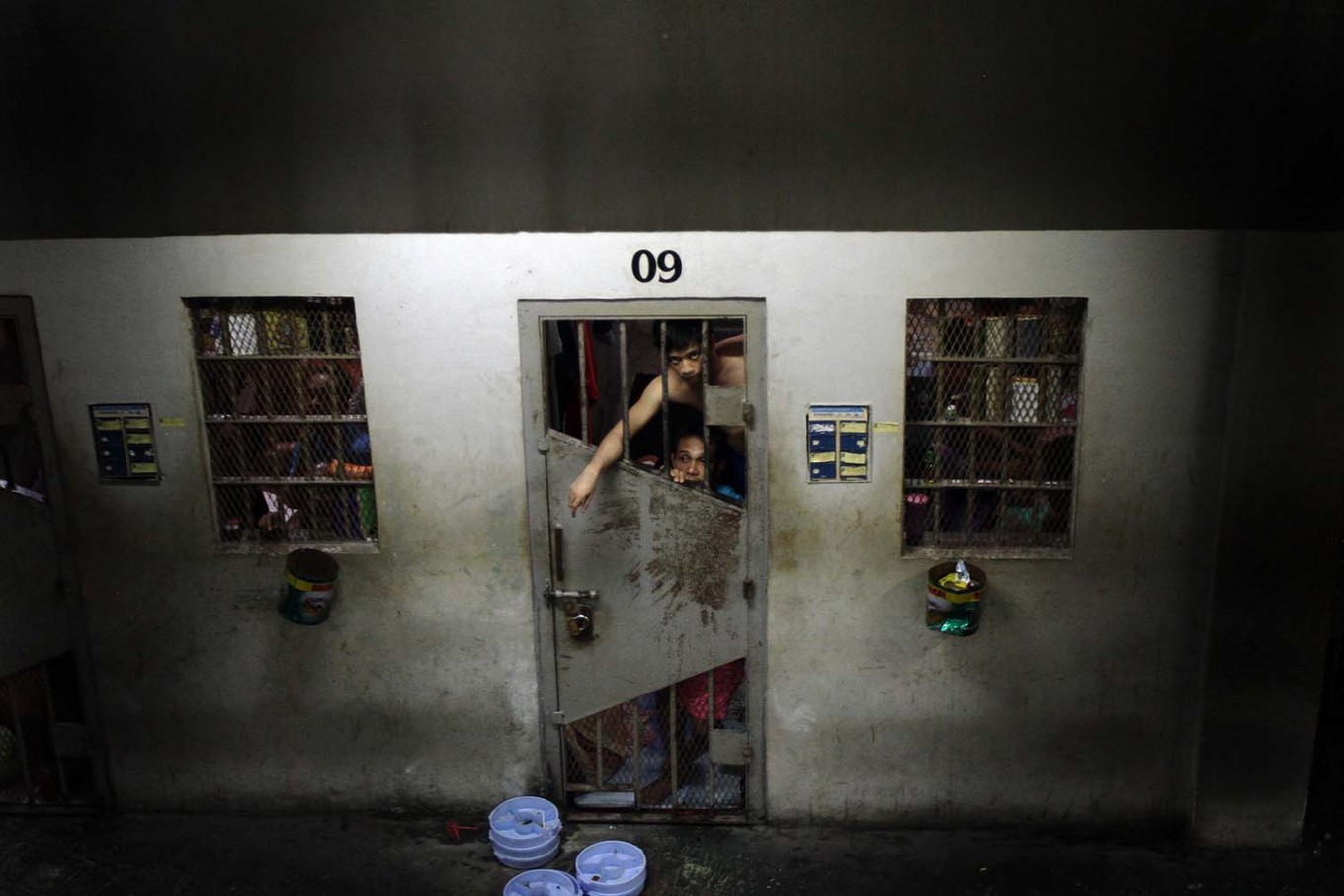 A number of inmates are seen inside the Sialang Bungkuk prison in Pekanbaru, Riau, on Feb. 21. (Antara/Rony Muharrman)
A riot broke out on Saturday evening at the Sialang Bungkuk correctional facility in Pekanbaru, Riau, as prisoners protested the decision to transfer 21 of their number to other prisons for being provocateurs during a previous riot at the prison in May.
The riot began when several prisoners blocked the path of officers escorting the inmates being transferred. Some prisoners forcefully pulled the escorted inmates back to their cells.
Rioters then threw rocks and other things at the security officers, including at military personnel and police officers who arrived to help disperse the mob. The officers tried to take control of the situation by firing warning shots and tear gas cannisters.
"After the riot, officers searched for weapons and other dangerous items in every cell," Pekanbaru Police deputy chief Adj. Sr. Comr. Edy Sumardi said, claiming the situation had been put under control as of Sunday morning.
Read also: Recent jailbreaks highlight prison problems
The 21 inmates were eventually transferred to the Tembilahan and Bangkinang prisons. Both are also in Riau.
Afterward, prison officers transferred 37 more prisoners to Bangkinang for allegedly provoking others to riot.
The previous May riot erupted at Sialang Bungkuk as prisoners protested overcrowding in the facility. As many as 448 inmates escaped following the riot.
The Sialang Bungkuk detention center currently holds 1,231 prisoners, exceeding its capacity for 561 prisoners. (kuk/bbs)
Join the discussions