Constitutional Court rejects petition against Citizenship Law
Marguerite Afra Sapiie

The Jakarta Post
Jakarta |

Thu, August 31, 2017

| 06:29 pm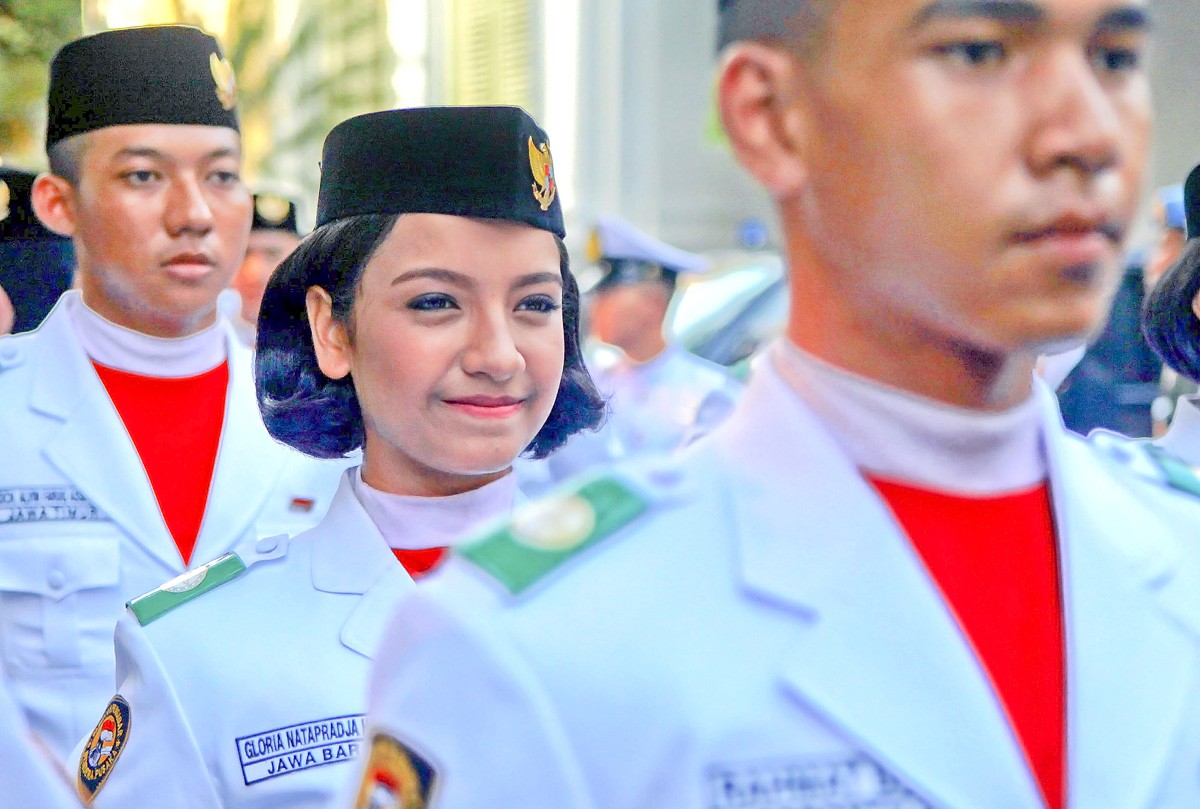 Back at work: Gloria Natapradja Hamel (second left), along with other members of the national flag-hoisting team (Paskibraka), participates in the flag-lowering ceremony at the State Palace in Jakarta on Aug.17, 2016. Earlier, she had been barred from participating in the Independence Day celebrations due to her citizenship status, but she was then allowed to take part in the afternoon ceremony. (JP/Seto Wardhana)
The Constitutional Court rejected on Thursday a judicial review request to challenge the 2006 Citizenship Law's Article 41, which stipulates that children of mixed marriages are required to register to attain Indonesian citizenship.
The court said it could not find any legal basis to grant the judicial review request filed by Ira Natapradja Hamel, whose daughter Gloria Natapradja Hamel lost the chance to obtain Indonesian citizenship after the 2006 Citizenship Law was enacted.
Justice Anwar Usman said the petitioner had failed to register her child from her marriage to a foreigner as required by the law.
"Negligence cannot be used as a basis to file a petition," Anwar said, in a hearing led by Chief Justice Arief Hidayat.
Anwar said children of mixed marriages who missed the period to register were still able to obtain Indonesian citizenship by fulfilling requirements stipulated in the 2006 Citizenship Law.
Gloria, born to a French father, made headlines in August last year when she nearly failed to join the prestigious Independence Day national flag-hoisting team, as she only held a French passport.
Through registration, the law says, children of mixed marriages are allowed dual citizenship until they turn 18, after which they are required to choose their citizenship. Enacted in 2006, the law gives only four years, or until 2010, for children from mixed marriages to register. (ebf)
Join the discussions