Crowdfunding launched for Bandung Mayor's W. Java governor bid
Arya Dipa

The Jakarta Post
Bandung, West Java |

Mon, November 13, 2017

| 11:37 am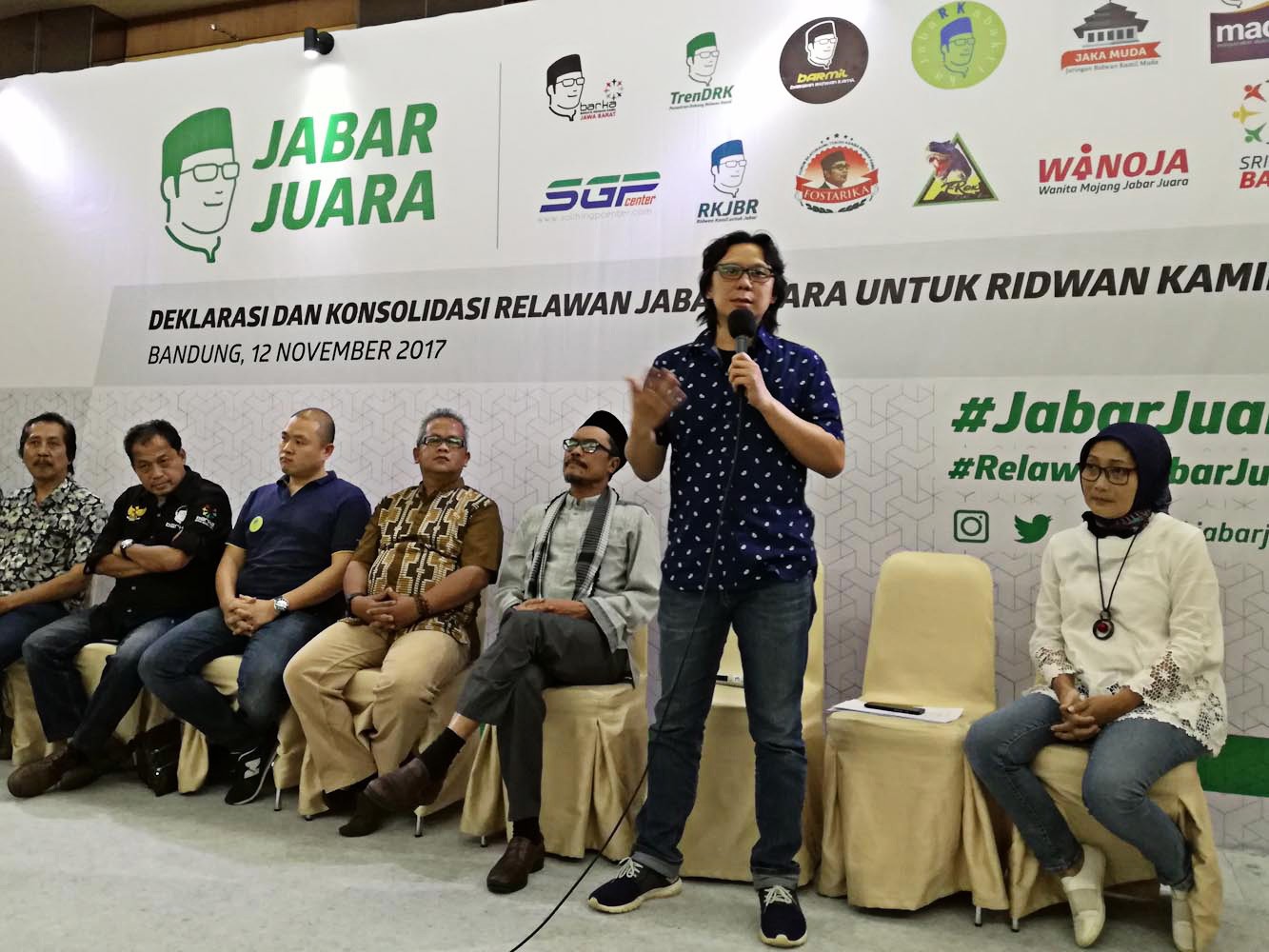 Crowdfunding launch: Support group Relawan Jawa Barat Juara coordinator Moch. Hanief (standing) explains the crowdfunding scheme launched on Sunday to help support Bandung Mayor Ridwan Kamil's bid in the 2018 West Java gubernatorial election. (JP/Arya Dipa)
Supporters of Ridwan Kamil have joined the Relawan Jawa Barat Juara group to collect money to support the incumbent Bandung mayor's bid for West Java governor in 2018.
"This people's contribution scheme [crowdfunding] is part of our effort to ensure no practice that could become a future political debt," Relawan Jawa Barat Juara coordinator Moch. Hanief said in Bandung on Sunday. "Under this scheme, all residents can give their contributions to Emil to become a governor," he said, referring to Ridwan by his nickname, Kang Emil.
Hanief added that the crowdfunding would be managed both online and offline. The collected funds would be wholly used to cover Emil's gubernatorial campaign.
As reported earlier, Emil is the only applicant who has fulfilled the minimal requirements as a West Java gubernatorial candidate in next year's election. His candidacy is backed by the NasDem Party, the United Development Party (PPP), the National Awakening Party (PKB) and the Golkar Party.
Hanief said people could donate to Emil's campaign through the group's official website, jabarjuara.id.
"We want to be one of the main players financing democracy, so that in the future, any candidate who wins an election need only 'pay' by fulfilling his or her promise to the people. They will be no longer need to be in debt to certain parties that often serve as the ATMs of regional head candidates," said Hanief.
Individual contributions start at Rp 10,000 (7.37 US cents) and a maximum of Rp 75 million, while the maximum for corporate contributions is set at Rp 750 million.
"We don't accept cash payments to ensure that all contributions are recorded clearly and transparently. We receive only transactions via debit and credit card, or cash payments via banks," said Hanief. (ebf)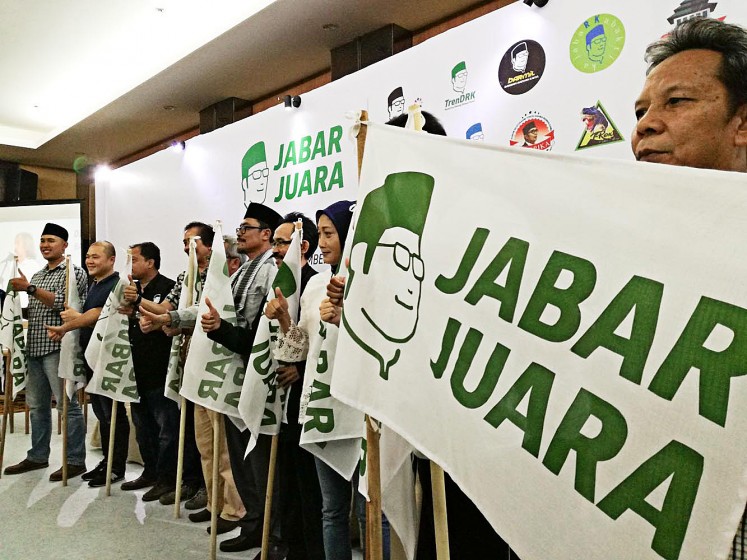 Show of support: Supporters of Ridwan Kamil join Relawan Jawa Barat Juara on Sunday to launch a crowdfunding scheme to support the Bandung mayor's gubernatorial campaign for the 2018 election. (JP/Arya Dipa)
Topics :
Join the discussions